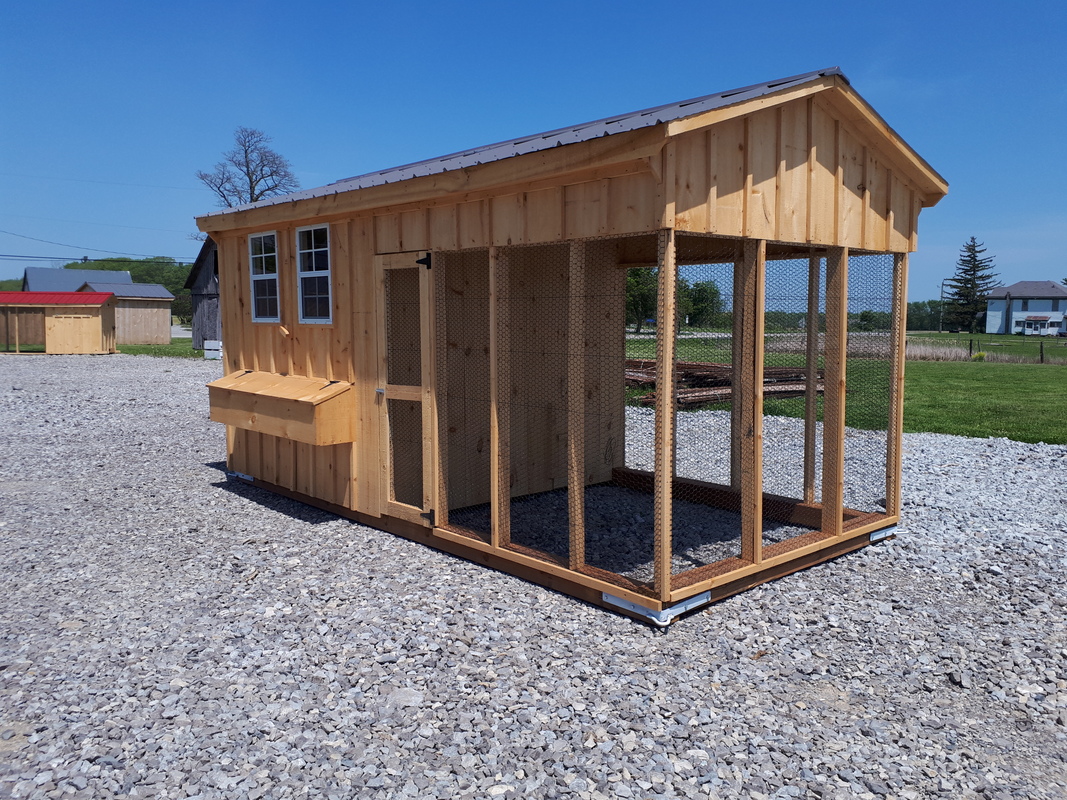 Run in Sheds & Garden Storage Sheds
Run in Sheds
Keep your animals cool and protected from the elements with a run-in shed. Run-in sheds are three-sided buildings where pastured animals can find shelter from the weather. They are an easier more economical option than larger barns. They can also serve as storage areas for equipment and tools.
Chicken Coops
The chicken coops come in many different sizes with choice of tin roof colour. They have an outdoor run so the chickens can enjoy some fresh air. There can be one or two egg collecting areas. You can also choose how many windows and doors there are.
Roadside Stands and Garden Storage Sheds
These sheds are great for storage, no matter the size. The roof can be slanted, peaked, or hip style, with choice of tin colour. You can decide how many windows and doors you would like.
Dog Sheds
Dog sheds are great for keeping your dog out of the weather. The roof can be slanted or peaked with choice of tin colour. These also come in many sizes.
Car Ports
These shed are generally 10ft or 12ft wide and whatever length you would like. The roof is peaked and comes in your choice of tin colour. The sides are finished with pine barn board.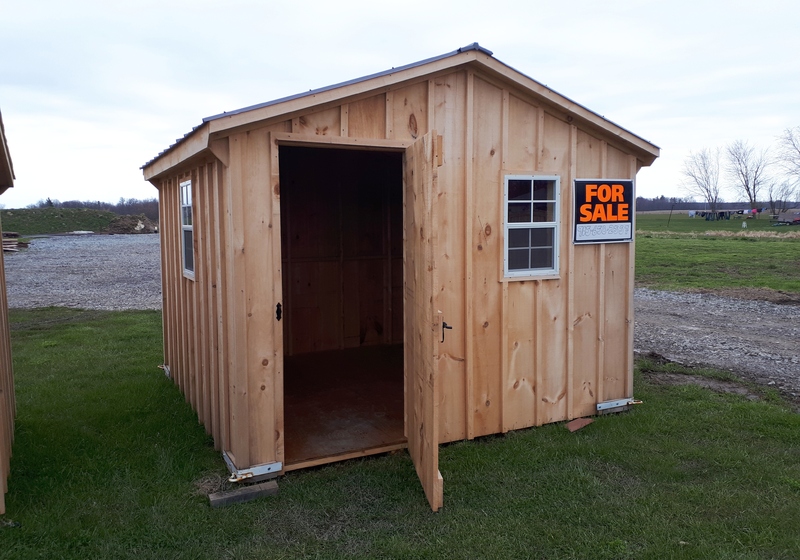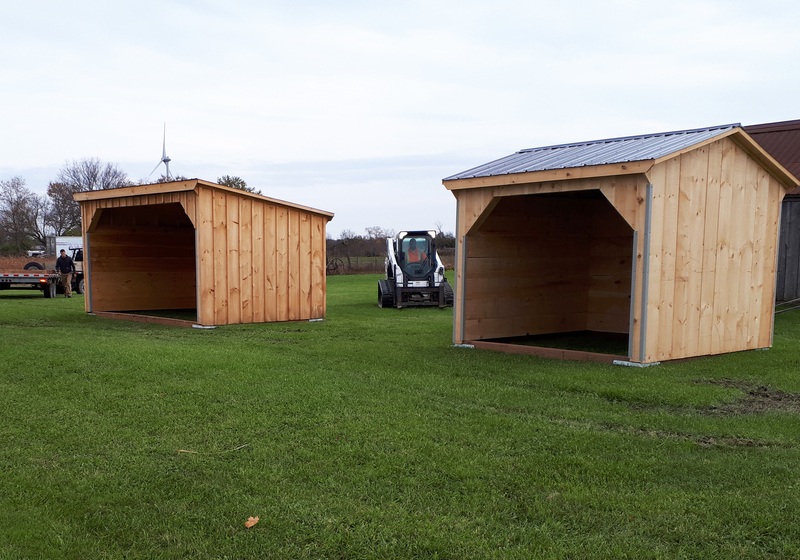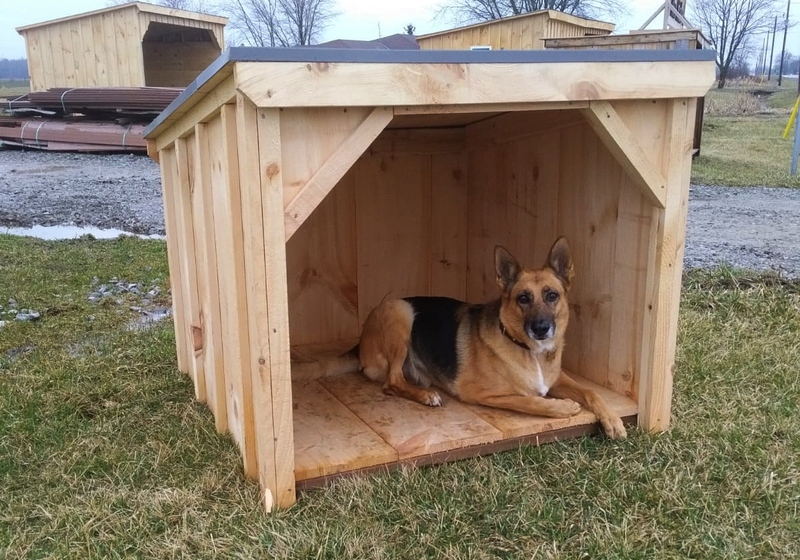 Kevin, we are extremely proud of the work you've complete for us. Your team was nothing but friendly, efficient, professional and meticulous. We've had people stop in their cars to compliment the look and also ask who did the work. We've recommended you highly. The men who came were not only organized and clean, but also kind & caring toward myself & children. We are very pleased with this job.
- Kehl & Jill