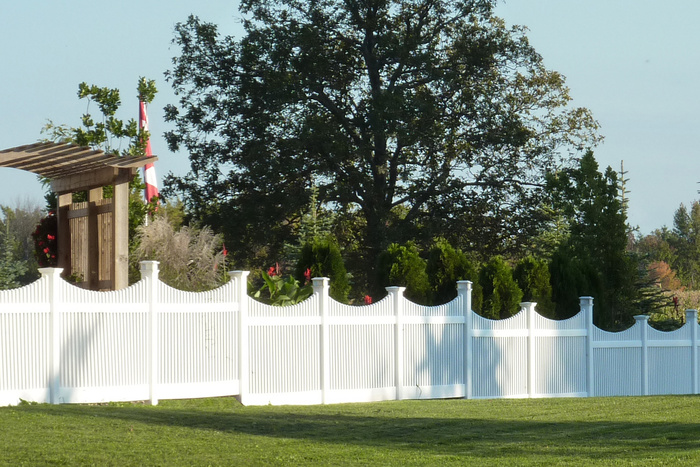 PVC & Vinyl Fence
A large variety of durable vinyl fence styles let you accent, protect, or add privacy to your home while beautifying your property for years to come. Post and rail fence is an excellent choice for residential, equestrian, and light commercial applications. The characteristics of this product make it durable and virtually maintenance free. This fence solution prevents worries about painting, rotting, warping, termites, corrosion or rust.
Choices vary from a picket style for a front yard to a privacy style for the back yard. Vinyl fences enhance your home's beauty without the maintenance you'd normally expect from fences made from other materials.
As a contemporary addition to your pool area or a backdrop for the garden, these functional styles are durable, long lasting and environmentally friendly.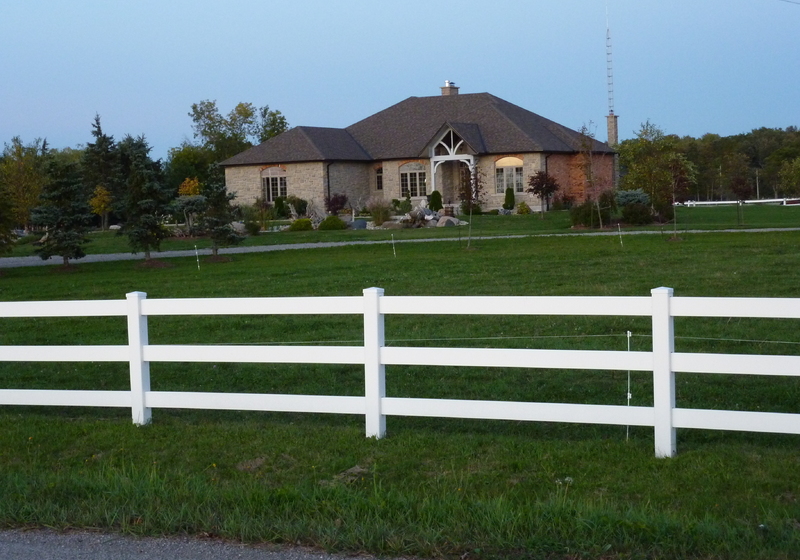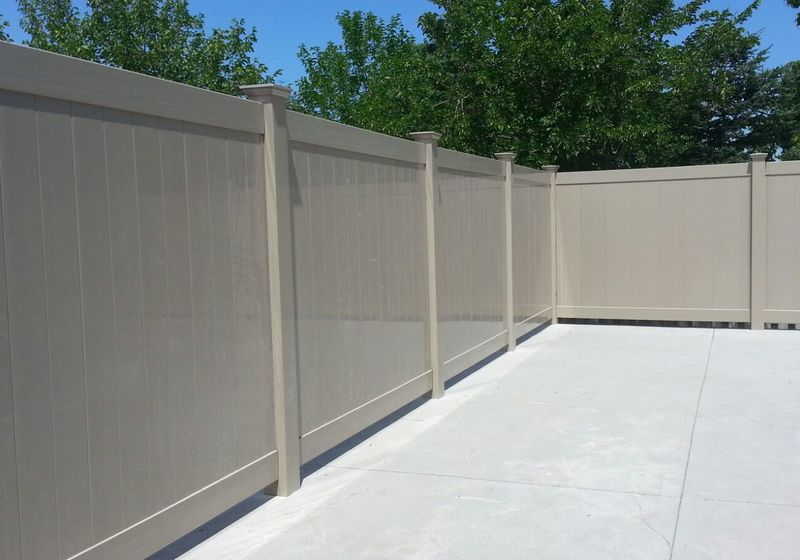 Hello James. I wanted to THANK YOU VERY MUCH for making possible every apsect of this project. How quickly you slotted us in, the speed with which the work was completed, not to mention the fence itself, we couldn't be more pleased! The two fellas who toiled in the heat putting it all together, did you hand pick the best guys to send to us? They are truly STARS! (Honestly!) The fence gives the exact effect which I envisioned, and blends with the pond and shrubs-to-be-planted to create a serene feel. The presence of the fence is very subtle, which is exactly what I was aiming for. Once again, a big thank you to you and your staff for the work on this project. you can be assured of a first-class reference from us.

Thank you for your professionalism Hali. Wishing you a wonderful day!

The fence that your company installed at 60 Horseshoe Bay Rd has elicited many compliments from our neighbours.

Hi Kevin. The fence looks great. The whole thing was a good experience and I certainly wouldn't hesitate to recommend you.

The deck is so perfect and the boys are so amazing.

Your employees did a wonderful job. We are very pleased with the fence.

Thank you so much for installing the fence. I really like it. It's way better. Anyhow, I just want to let you know your guys did a phenomenal job.

Your guys were great and did a very nice job.

Cedar stall is fantastic; your crew did an amazing job! Thank you so much.

Your guys were very knowledgable and professional. Great job!! We are happy with the results. Looks great!!