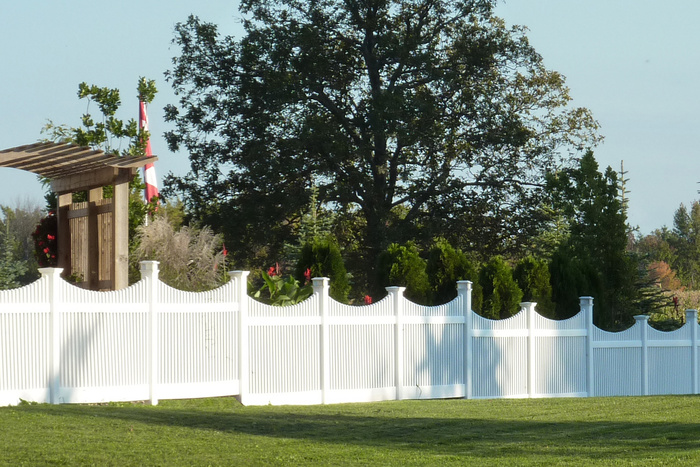 PVC & Vinyl Fence
A large variety of durable vinyl fence styles let you accent, protect, or add privacy to your home while beautifying your property for years to come. Post and rail fence is an excellent choice for residential, equestrian, and light commercial applications. The characteristics of this product make it durable and virtually maintenance free. This fence solution prevents worries about painting, rotting, warping, termites, corrosion or rust.
Choices vary from a picket style for a front yard to a privacy style for the back yard. Vinyl fences enhance your home's beauty without the maintenance you'd normally expect from fences made from other materials.
As a contemporary addition to your pool area or a backdrop for the garden, these functional styles are durable, long lasting and environmentally friendly.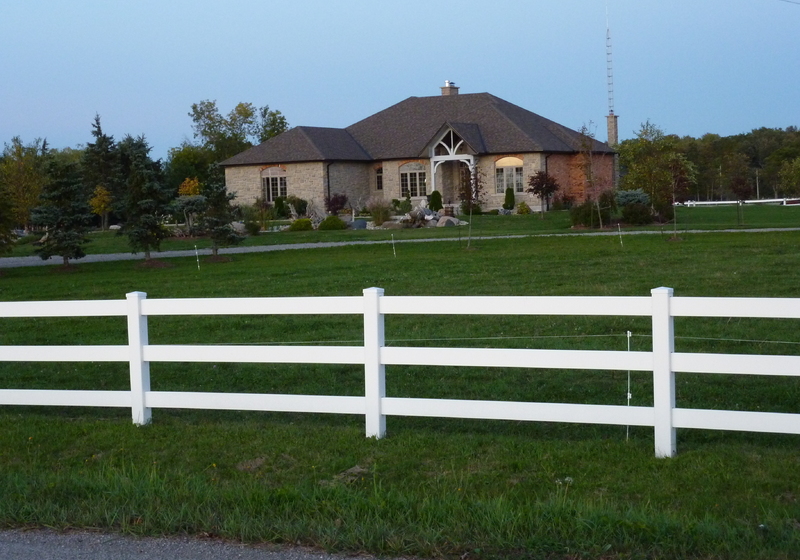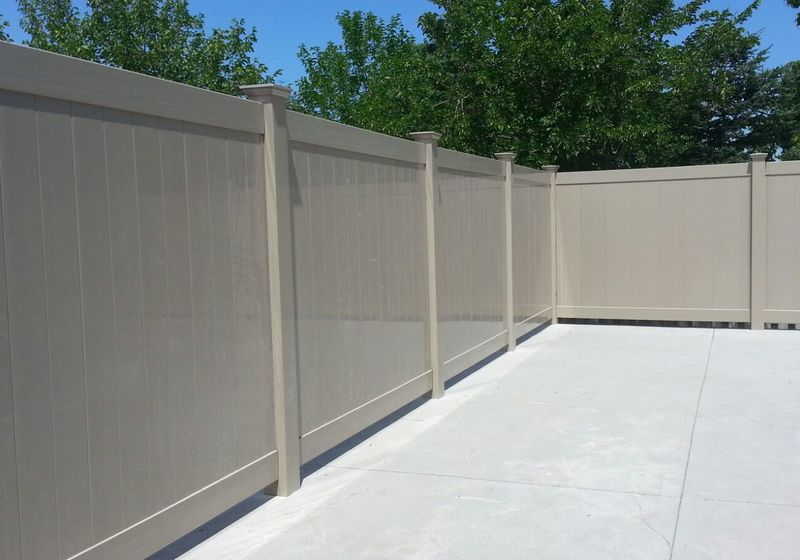 We are very satisfied with the fencing job completed by Doug and his crew. The work was completed profesionally and with impeccable detail. Thank, Kevin for the expert and experienced advice in the planning. We highly recommend Post Time.

I would like to pass along our appreciation for the absolutely fabulous customer experience and recognize the quality of the repair. The repair person was excellent, great service and he is obviously very experienced in his craft. Repair completed and everything left clean after he left... great job! Thanks.

Your guys were very knowledgable and professional. Great job!! We are happy with the results. Looks great!!

"Just wanted to send you a quick email to say how happy we are with the new fence.

Jack and his crew did a great job, you can really see when someone cares about the quality of the work they do. Also, he was great at communicating with us throughout the job. I still can't believe that they work through the cold weather the way they did. We will be sure to tell anyone who is doing a fence to give you a call.

Once again, thank you to you and yours on the great work."

We are totally impressed with your company......

Your crew recently did some work for us and the crew was very respectful and professional and made sure we were happy with their work every step of the way. They went out of their way to get the job done quickly for us and cleaned up the site thoroughly afterwards. We have no problem recommending you or having you return in the future.

Thank you so much for such a prompt and well done fence.

Just wanted to drop you a note and say thanks for the nice work on the gate and fence. Your installers were great! Thanks

Thank you again for all your wonderful assistance; It's a rarity and a pleasure. Look forward to working with you again in the future.

Great job on the fence. Thanks again.

Everything is going really well! The fences look great and the guys are doing an awesome job!