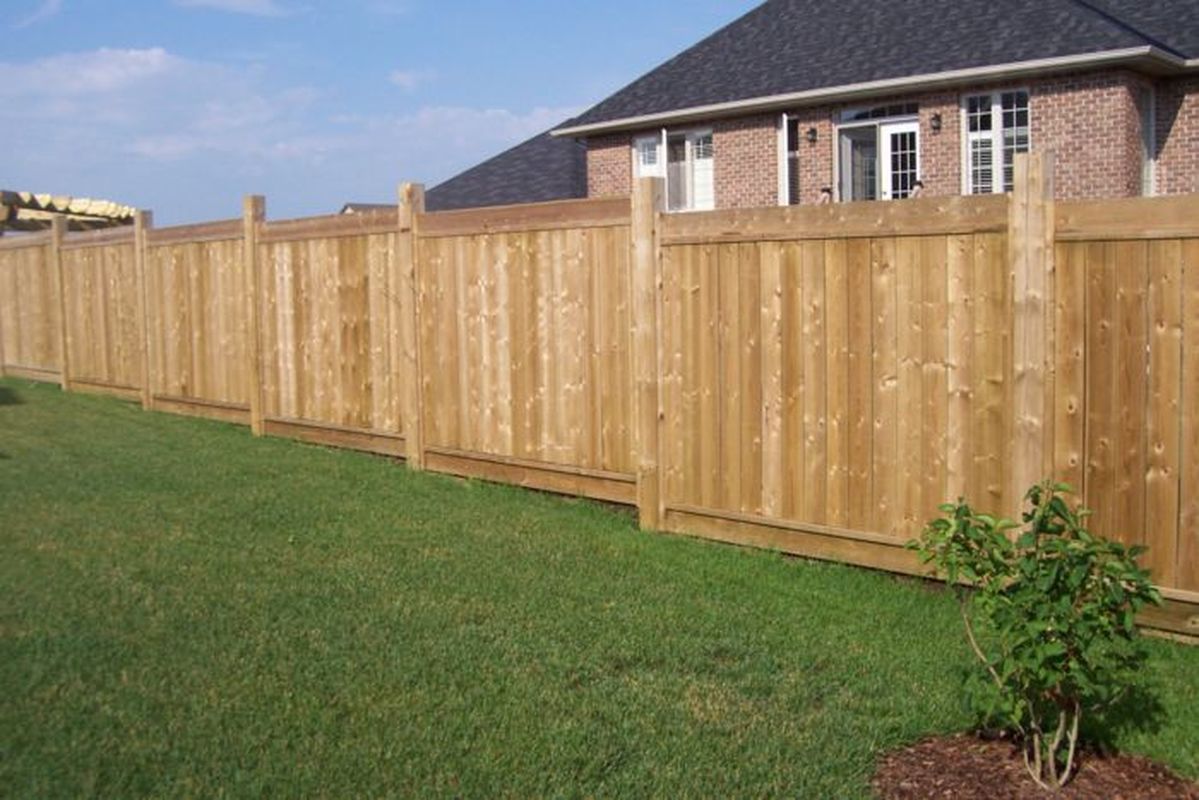 Wood Privacy Fence
Wood privacy fence is attractive, versatile and can be customized exactly to your specifications. Wood can also provide the best form of privacy and great security for years with low maintenance. Proper installation will greatly increase the life and attractiveness of the fence.
The most common style of privacy wood fence is the solid board style. It may be used for controlling noise, establishing visual barriers and marking boundaries. Fences five feet and higher are used for the containment of pets and children. Solid board fences are also used in commercial aplications, as screens or to control access to restricted areas.
Shadowbox Style fencing, also known as board on board, creates an excellent border or frame for gardens. Boards are placed on either side of the fence rail, spaced so they block vision but still allow airflow through the fence.
Lattice can be used as a solid-board fence topper with 12" to 24" showing above the boards. It can also be used as a full-lattice fence panel to screen an area, while providing limited vision through the fence. The open design of the lattice system is excellent at controlling wind flow by breaking gusts into gentle breezes.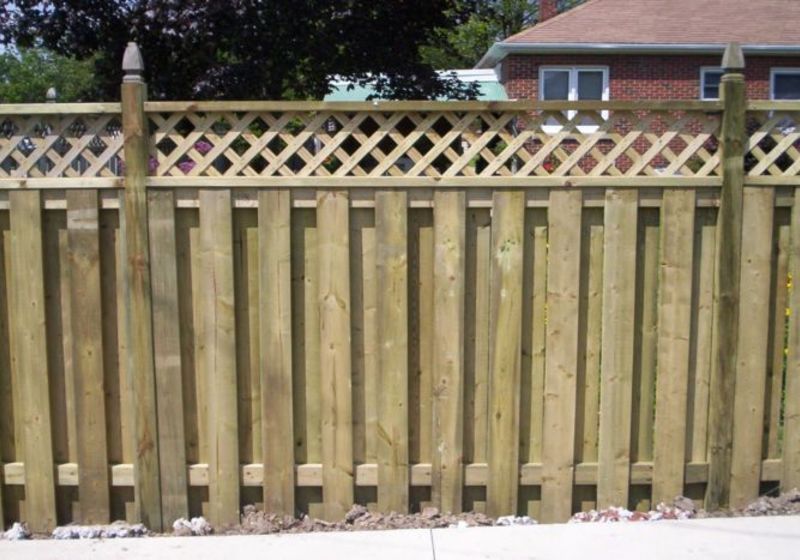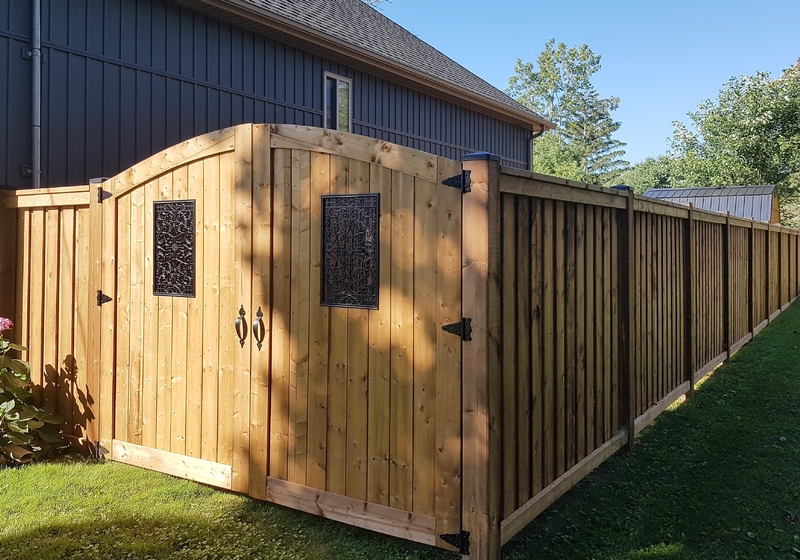 Thank you again for the wonderful job done, putting up the fence. The fence looks amazing.

Professionalism, efficient service and attention to detail! Thank you for doing an astounding job!

Thank you for an excellent job done.

Thank you for the fast and great service for my new gate!

Dear Jack, thank you for your hard work on installing our fence. Your professionalism and skill was very much appreciated. We wish you, and your wife and the team at Post Time a happy and safe holiday season. Thank you!

Thanks for the great fencing job.

Thanks so much for a fantastic job. Neighbours all love it too. I hope Post Time receives more business from doing a professional job.

Thank you very much we're so happy with it. You guys were amazing.

I am very pleased with the service we received. The crew showed up as expected; great quality installation; final price reflected that in the original quote; everyone I dealt with was very professional and personable. It was a pleasure doing business with your company. Five Stars. Much appreciated.

Their installers are perfectionsists, they put a beautiful chain link fence around our pool, and installed a side driveway for our heavy vehicles. Highly recommended company.