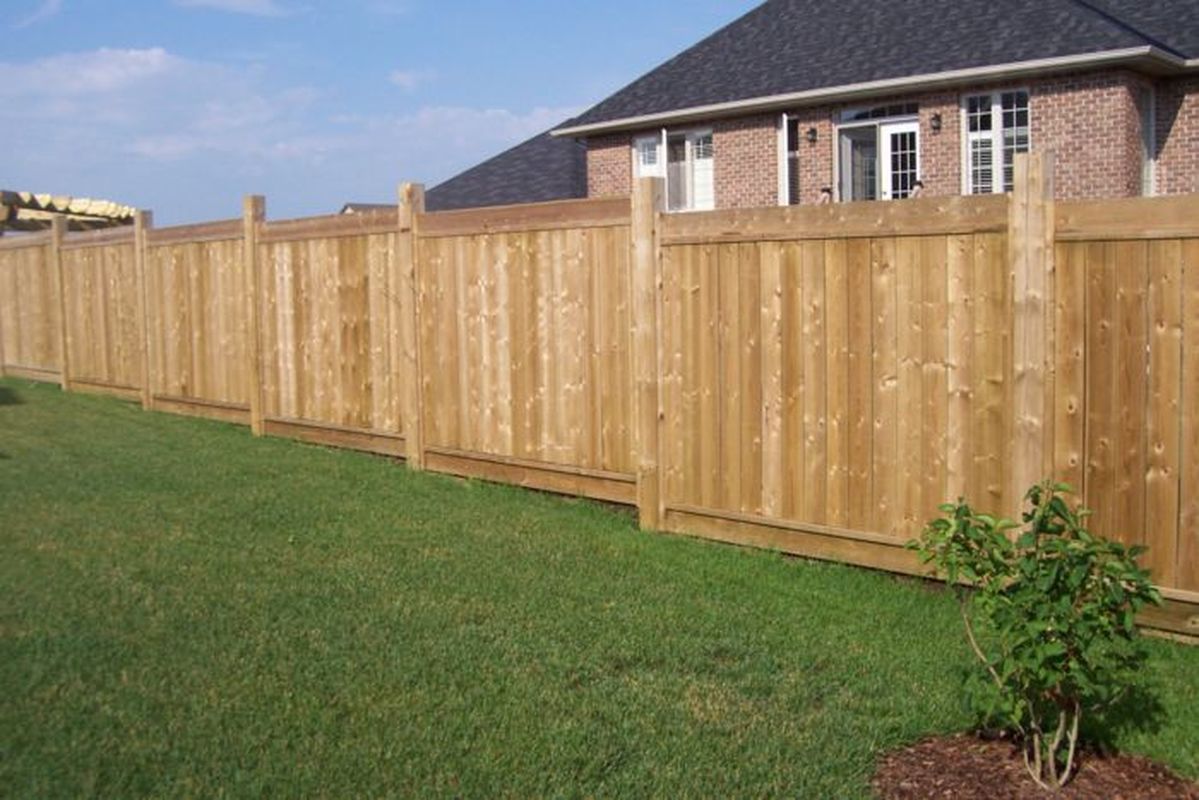 Wood Privacy Fence
Wood privacy fence is attractive, versatile and can be customized exactly to your specifications. Wood can also provide the best form of privacy and great security for years with low maintenance. Proper installation will greatly increase the life and attractiveness of the fence.
The most common style of privacy wood fence is the solid board style. It may be used for controlling noise, establishing visual barriers and marking boundaries. Fences five feet and higher are used for the containment of pets and children. Solid board fences are also used in commercial aplications, as screens or to control access to restricted areas.
Shadowbox Style fencing, also known as board on board, creates an excellent border or frame for gardens. Boards are placed on either side of the fence rail, spaced so they block vision but still allow airflow through the fence.
Lattice can be used as a solid-board fence topper with 12" to 24" showing above the boards. It can also be used as a full-lattice fence panel to screen an area, while providing limited vision through the fence. The open design of the lattice system is excellent at controlling wind flow by breaking gusts into gentle breezes.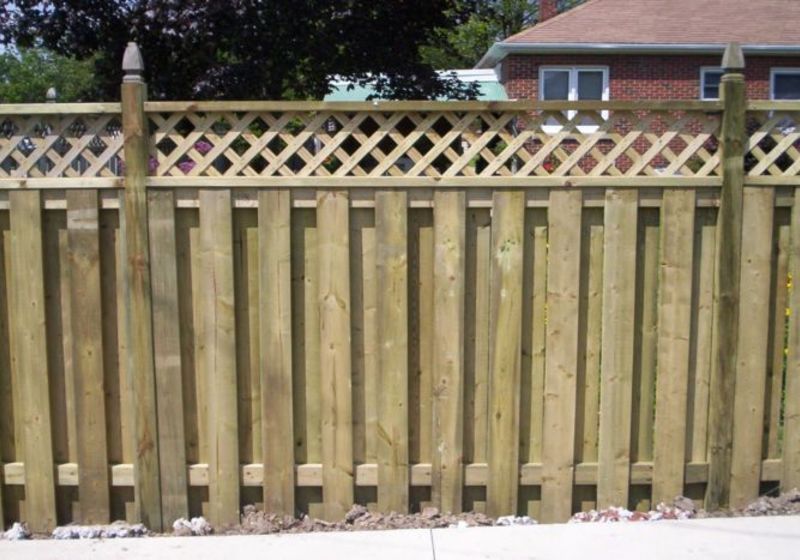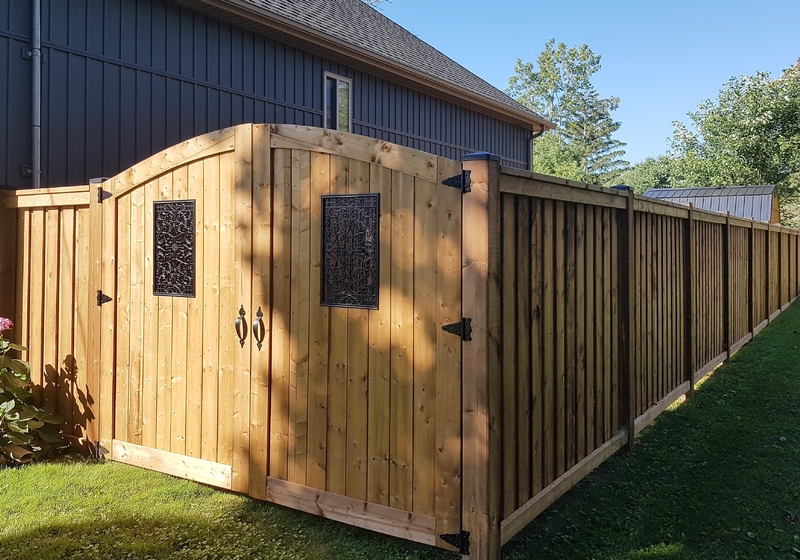 Thanks for a job done with care and the utmost professionalism!

We wanted a fence... Post Time Services gave us peace of mind and security. Post Time Services professionally installed a robust fencing system with steadfast and true cedar posts, a taunt well-fastened guage wire and sturdy attractive gates providing access in either direction. This system has definitely increased our property value and is visually appealing. We highly recommend Post Time Services for your projects.

The fence looks terrific, the crew worked really efficiently and did a really great job with the installation! Thank you for the excellent service, I have already referred you to my neighbor.

Thanks for your quick response today Kevin. I will sure tell anyone who needs fencing to give you a call as I really appreciate your service.

Thanks so much for the fence. It looks great. Your guys were awesome.

Your employees did a wonderful job. We are very pleased with the fence.

We have gotten lots of comments on the fence! It looks great! Thanks again for the great service and quality workmanship!

David did a great job and was very polite and professional to deal with.

The fence looks amazing! It completely goes with the house. Great job.

Thank you so much for the speedy service!! Jack did a fabulous job for us.

Post Time Services is the best in the biz!!