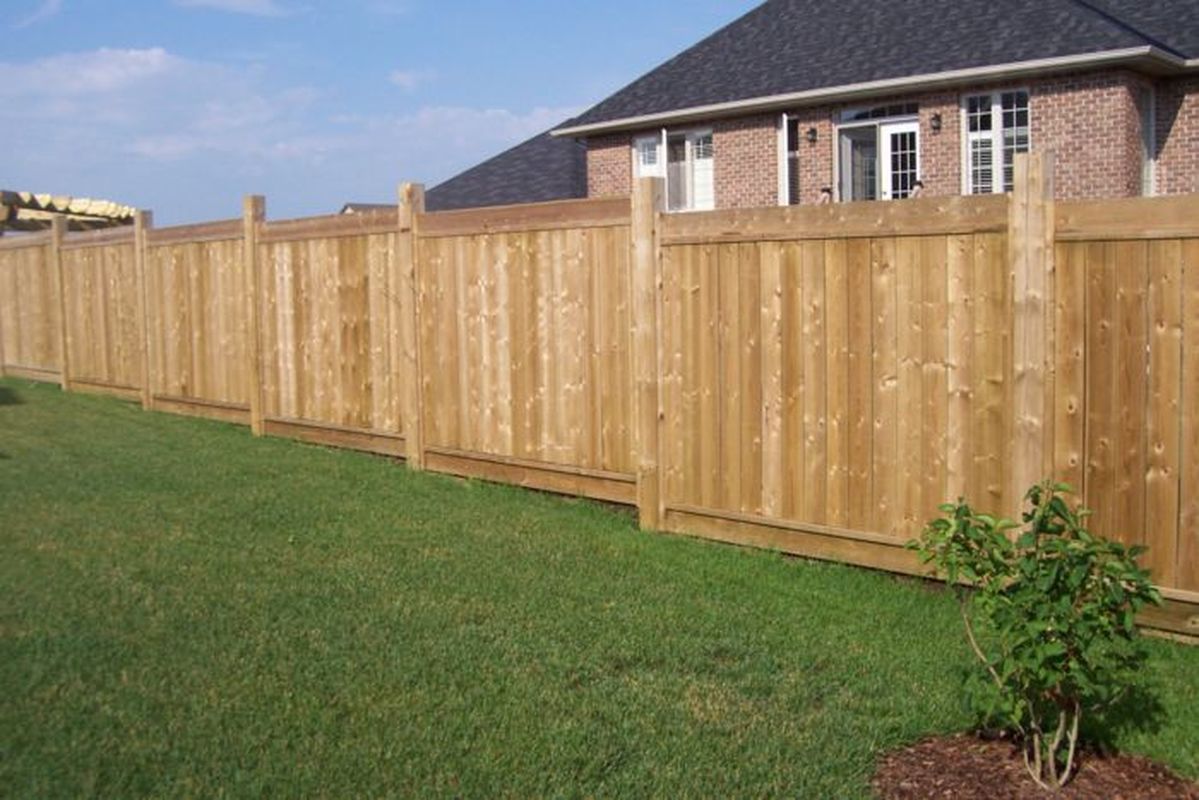 Wood Privacy Fence
Wood privacy fence is attractive, versatile and can be customized exactly to your specifications. Wood can also provide the best form of privacy and great security for years with low maintenance. Proper installation will greatly increase the life and attractiveness of the fence.
The most common style of privacy wood fence is the solid board style. It may be used for controlling noise, establishing visual barriers and marking boundaries. Fences five feet and higher are used for the containment of pets and children. Solid board fences are also used in commercial aplications, as screens or to control access to restricted areas.
Shadowbox Style fencing, also known as board on board, creates an excellent border or frame for gardens. Boards are placed on either side of the fence rail, spaced so they block vision but still allow airflow through the fence.
Lattice can be used as a solid-board fence topper with 12" to 24" showing above the boards. It can also be used as a full-lattice fence panel to screen an area, while providing limited vision through the fence. The open design of the lattice system is excellent at controlling wind flow by breaking gusts into gentle breezes.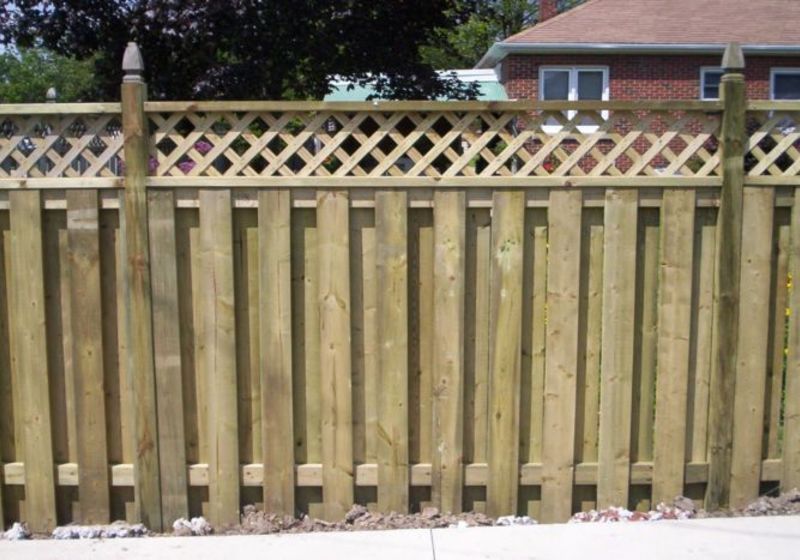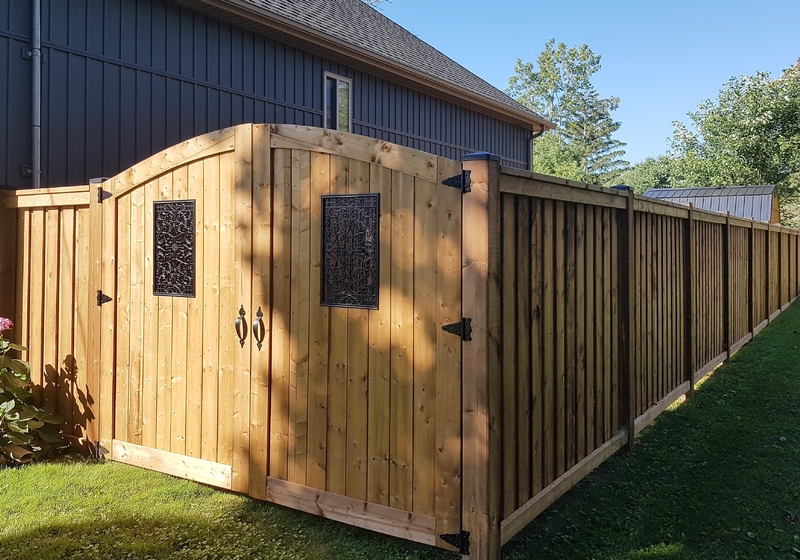 I would recommend your services to any friends or family. Thank you.

Thank you Card

Staff of Post Time,

Thank you a thousand times for the amazing fence you built us. We appreciate your professionalism and respect that you showed during the week you were here. Keep up the great work! Have already given your business as a referral!

I want to thank you all once again for the awesome work that you have done on my property (past and present). I am already enjoying the benefit of the fences that you have recently installed, it has given me a new sense of security and look marvelous! My wooden fences are holding up beautifully and give me and my dogs a great deal of privacy and security. As always, your craftmanship is second to none! It is always a pleasure to do business with ALL of you at Post Time Services. I will look forward to having you come back again to install a few more posts!

Thank you very much! Everything looks great! The guys that came were fast and efficient!

Hello:

Just wanted to drop you a quick note to tell you all how much we appreciated the lovely gifts!!

Thank-you so much! You guys ROCK!

The two guys that day were phenomenal! They worked hard in the heat and did an excellent job on the posts.

I just wanted to apologize for not going out to see the boys yesterday. I didn't even get to see the horse barn until this morning. I want to tell you it looks absolutely BEAUTIFUL!!!! I'm thinking of taking one of the stalls for myself. I have called the building the "Tajmastall"! I hope the boys were not too upset but I knew they didn't need a babysitter or supervision of any kind. I was amazed at the amount of work they got done. WOW!!! Thanks for a beautiful job!

Hi Kevin. Your worker is here this morning and doing a great job! I wanted to let you know how professional he is. Sometimes you don't get to hear good comments about employees so I wanted to drop you a line about him. I will definitely share word of mouth about your business with my horse club buddies! Thanks!

Nice Fence. Love it. Good job.

Thank you Post Time for my beautiful custom fencing. Kevin has taken the time to make our fencing needs work aesthetically and within our budget.

Happy customers, happy dogs!