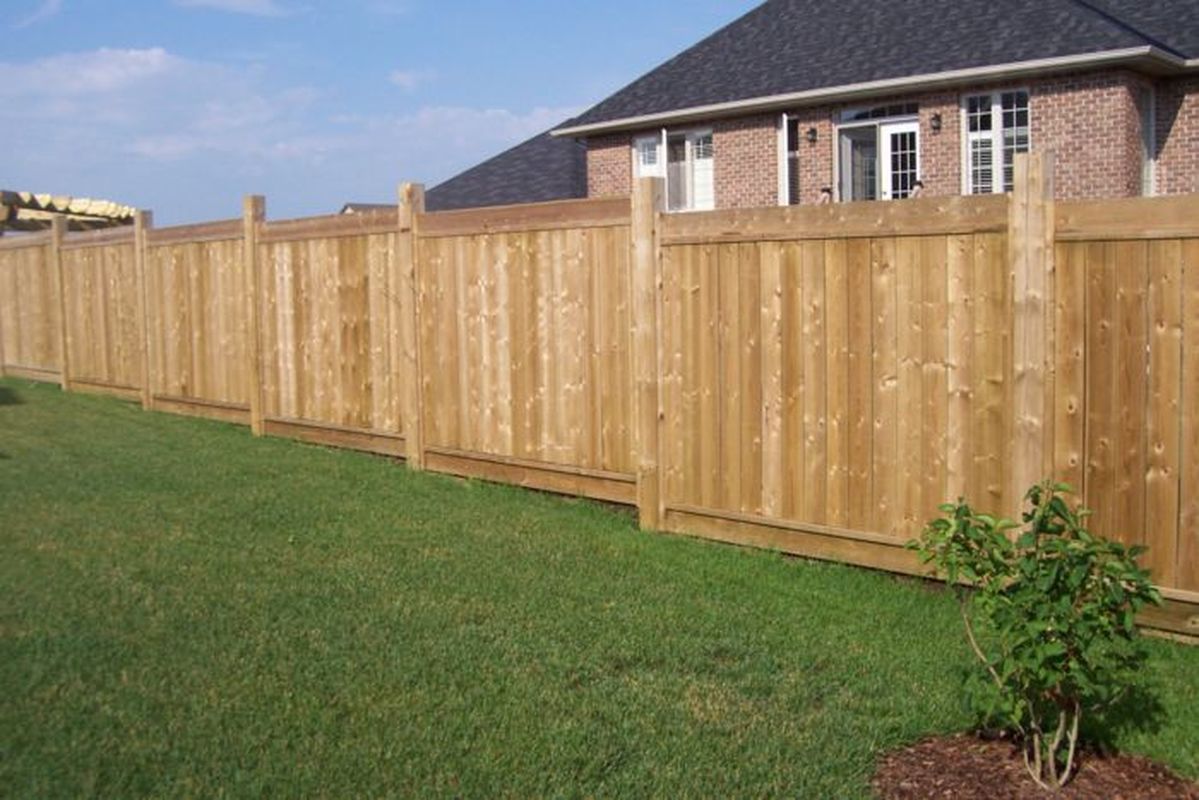 Wood Privacy Fence
Wood privacy fence is attractive, versatile and can be customized exactly to your specifications. Wood can also provide the best form of privacy and great security for years with low maintenance. Proper installation will greatly increase the life and attractiveness of the fence.
The most common style of privacy wood fence is the solid board style. It may be used for controlling noise, establishing visual barriers and marking boundaries. Fences five feet and higher are used for the containment of pets and children. Solid board fences are also used in commercial aplications, as screens or to control access to restricted areas.
Shadowbox Style fencing, also known as board on board, creates an excellent border or frame for gardens. Boards are placed on either side of the fence rail, spaced so they block vision but still allow airflow through the fence.
Lattice can be used as a solid-board fence topper with 12" to 24" showing above the boards. It can also be used as a full-lattice fence panel to screen an area, while providing limited vision through the fence. The open design of the lattice system is excellent at controlling wind flow by breaking gusts into gentle breezes.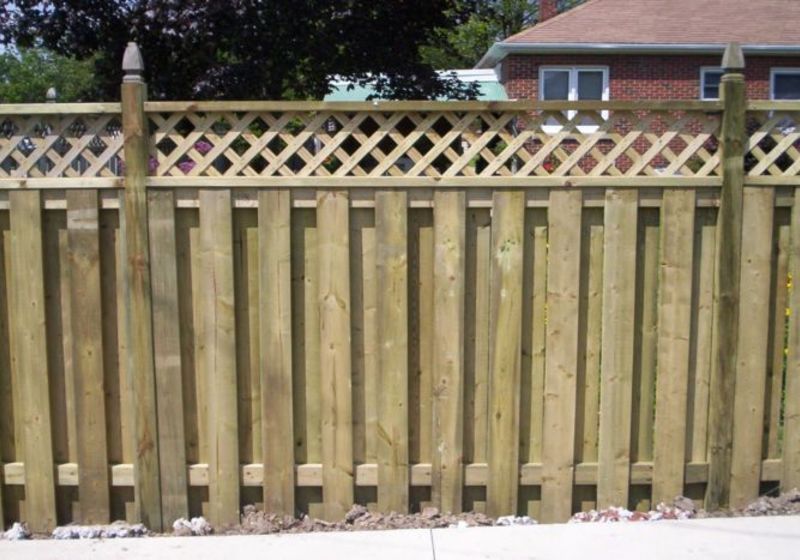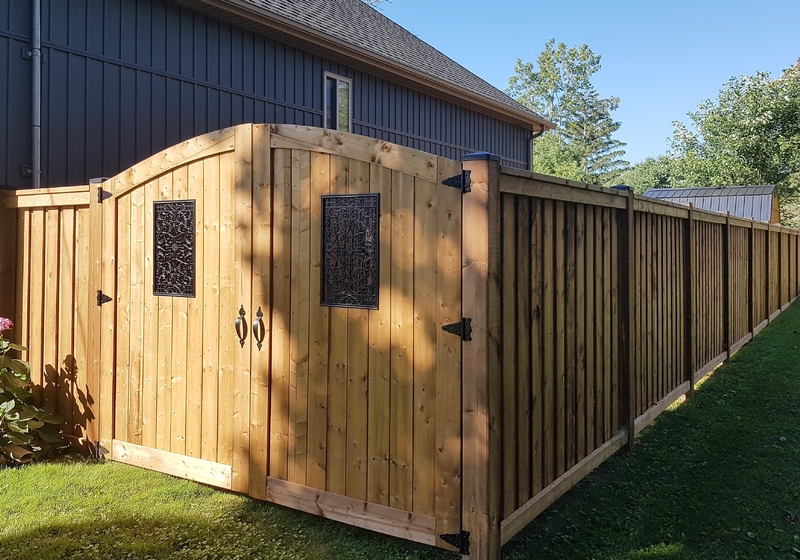 Good Morning Kevin - Thank you for your prompt response. Thanks for thinking ahead – love people who are proactive. Guys did a fantastic job with the fence – it looks great. Thank you for a great job!

Fence looks great! Thanks for the quick installation, my dog is thrilled as well.

I am very pleased. The young gentleman did an excellent job. Thank you.

I just want to say there were some issues with the neighbour but your guys had very good patience and handled it very well. I was very happy with them.

Occasionally in life you run into somebody that far exceeds you expectaions. Jack has been that guy. Not just his talents but his loyalty professionalism and attention to detail while doing it and a caring and charismatic way. Not just stop at that; everyone of the young men you have working for you is exceptional. Vitor, I'm sad to tell you, will not be in your employ for long. That kid is going places!

Your guys were very knowledgable and professional. Great job!! We are happy with the results. Looks great!!

The guys got all the posts in today as planned and Henry showed me how to do a few things with the fence in terms of construction. He and Theo were great and real assests for the company.

Thank you very much! Everything looks great! The guys that came were fast and efficient!

You did a wood fence in Ridgeway. That is the nicest wood fence job I've ever seen.

The guys were great, very nice men. We were going to do the fence ourselves, then threw our hands up and decided some things are just worth paying someone else to do. We are so excited to have them out there! You have been really great at breaking the job down into parcels that I can afford and still work from your end. You guys are always my first call whenever we go to do stuff around here. As you are the only guys I recommend when anyone asks for a recommendation.