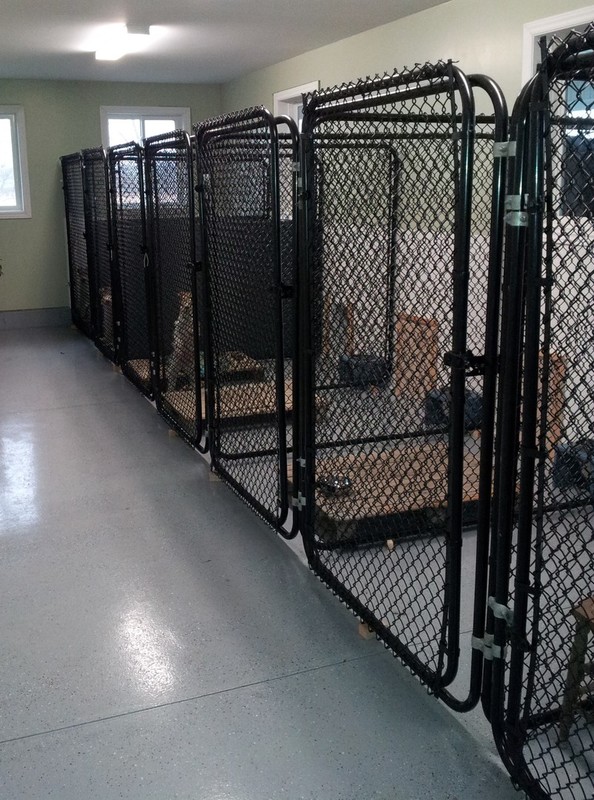 Kennels
Keep your pets safe by keeping them in and everything else out. Post Time Services builds and installs Chain Link Dog Kennels and Dog Runs, to various dimensions and specifications. Dog Kennels and Dog Runs can be portable or permanent to fit your needs. Kennels and runs are built with chainlink fencing and components (frame, mesh and hardware) available in galvanized or black vinyl coated chainlink. Custom sizing available too.

Portable kennels are modular, free standing and re-usable. Panels are clamped together to provide a self-supporting enclosure. Site assembly is fast and easy with the ability to move the enclosure. Permanent kennels are fixed units. Panels are attached to the posts which are pounded or cemented in the earth. Contact Post Time Services for further information.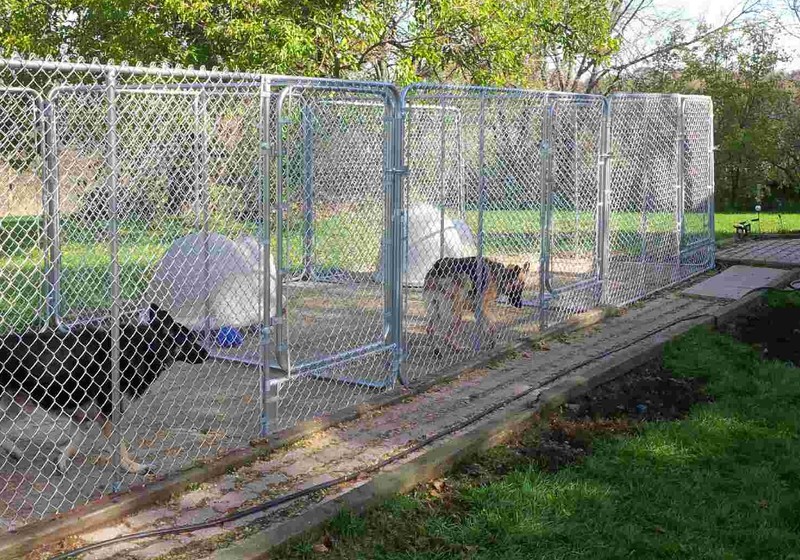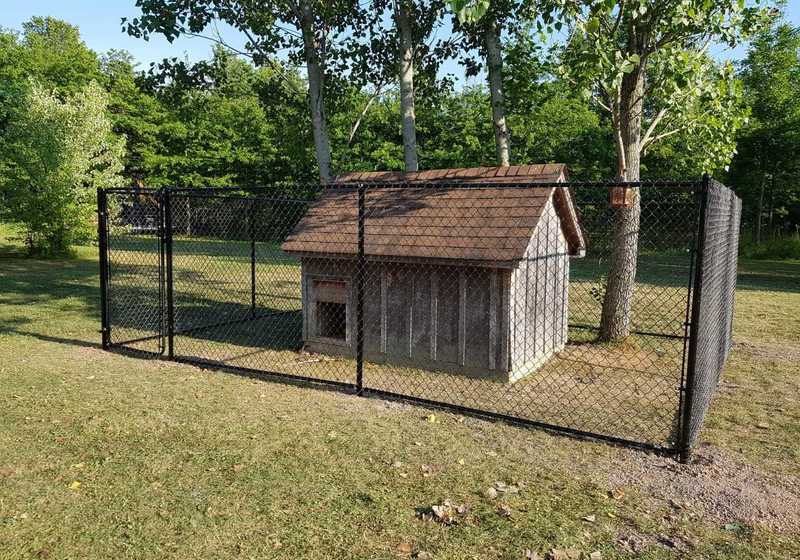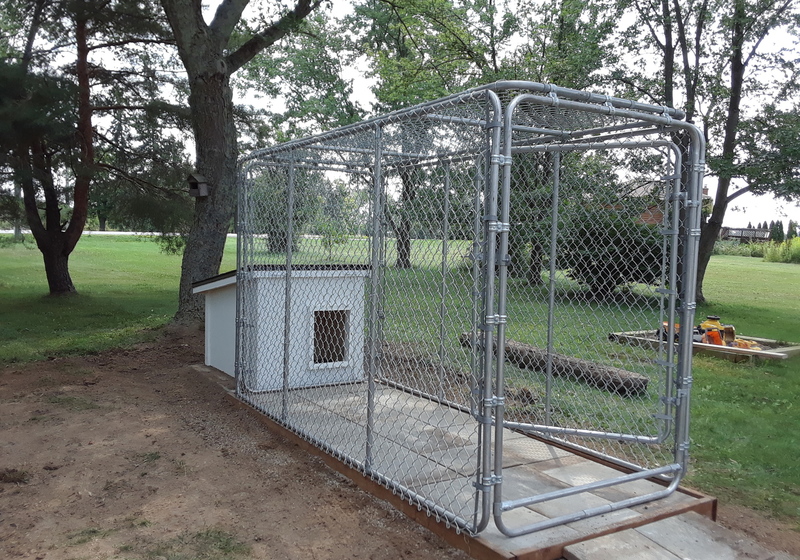 Doug was a pleasure to work with.

Thank you very much for the excellent work done by Jack and the team, and for the prompt and courteous call from James. We really appreciate it.

We are so pleased with the job and how the fence looks. Jack and his partner did a flawless job and were super courteous and are true masters of there trade. Many thanks to them and to you for making this a wonderful experience.

Dear Jack, thank you for your hard work on installing our fence. Your professionalism and skill was very much appreciated. We wish you, and your wife and the team at Post Time a happy and safe holiday season. Thank you!

To: Kevin & Staff

Thanks so much for my new fence. Everyone also agrees that you did great.

Thanks again and have a great summer.

Thank you for the fast and great service for my new gate!

The fence looks great. We are very pleased with the work. Thank you for a job well done.

Fence looks very nice and you guys did an amazing job. My tenant and I are so happy.

It was a pleasure to work with you and your team. Thank you so much.

Your guys did an excellent job cleaning up the work site when they left. It was something my father always stressed, clean up the work site every day even if you are not done. We are very pleased with the work and would recommend your services to our family and friends.

David did a great job and was very polite and professional to deal with.