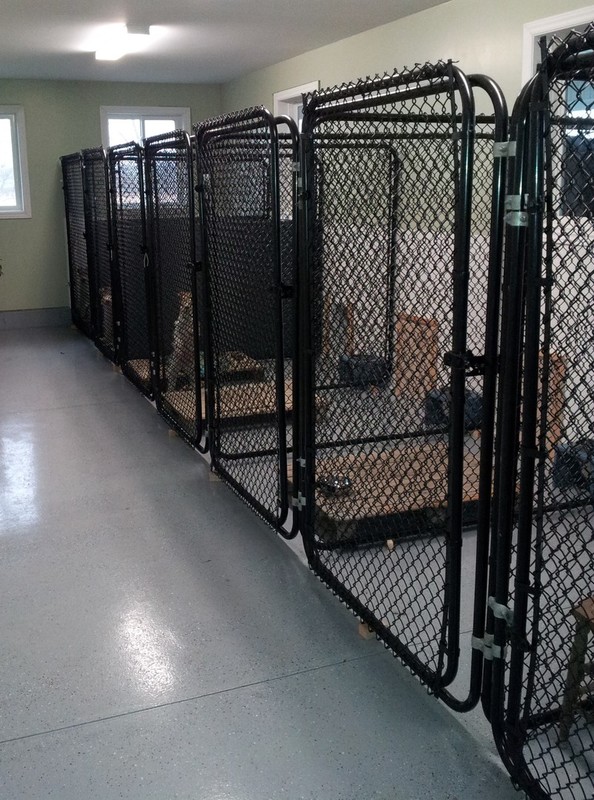 Kennels
Keep your pets safe by keeping them in and everything else out. Post Time Services builds and installs Chain Link Dog Kennels and Dog Runs, to various dimensions and specifications. Dog Kennels and Dog Runs can be portable or permanent to fit your needs. Kennels and runs are built with chainlink fencing and components (frame, mesh and hardware) available in galvanized or black vinyl coated chainlink. Custom sizing available too.

Portable kennels are modular, free standing and re-usable. Panels are clamped together to provide a self-supporting enclosure. Site assembly is fast and easy with the ability to move the enclosure. Permanent kennels are fixed units. Panels are attached to the posts which are pounded or cemented in the earth. Contact Post Time Services for further information.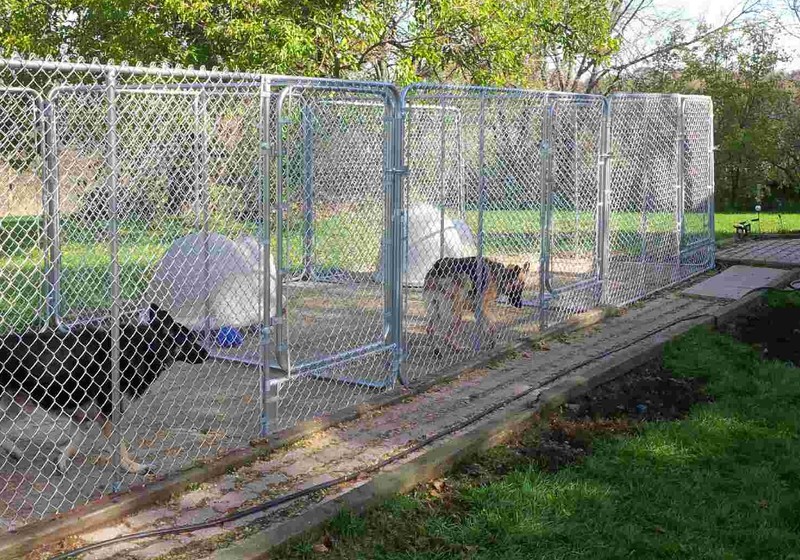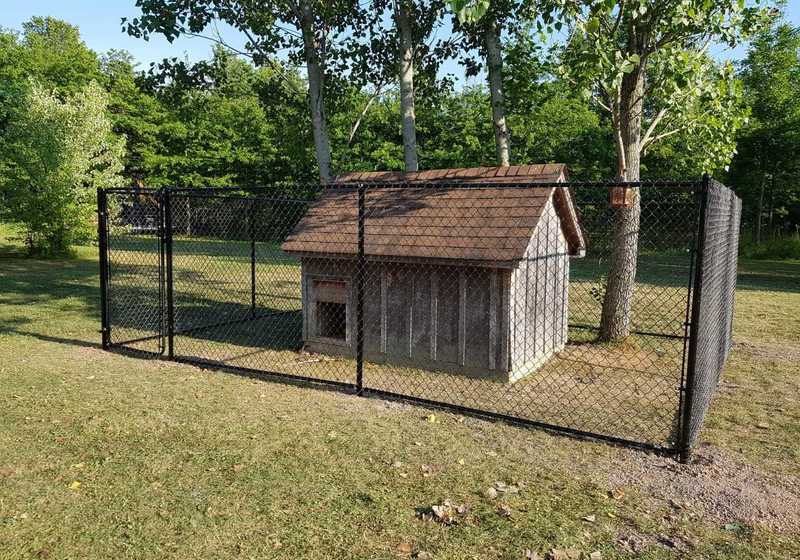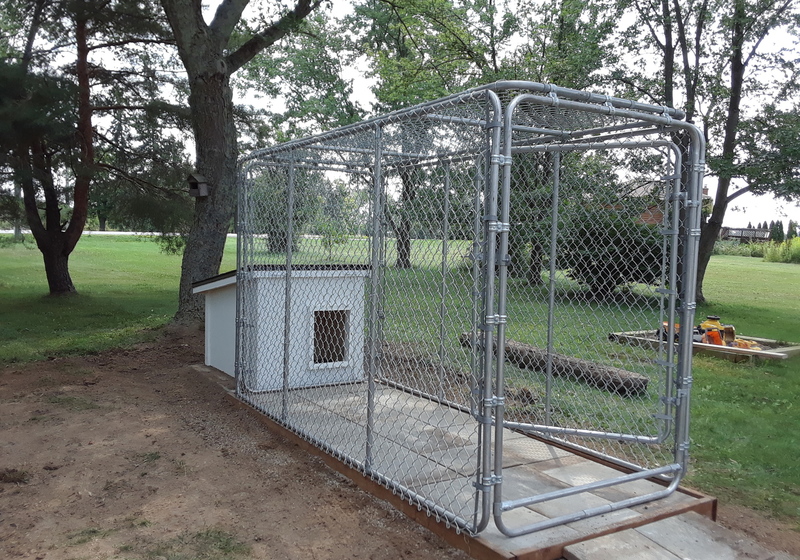 Thanks so much for the fence. It looks great. Your guys were awesome.
- Sean