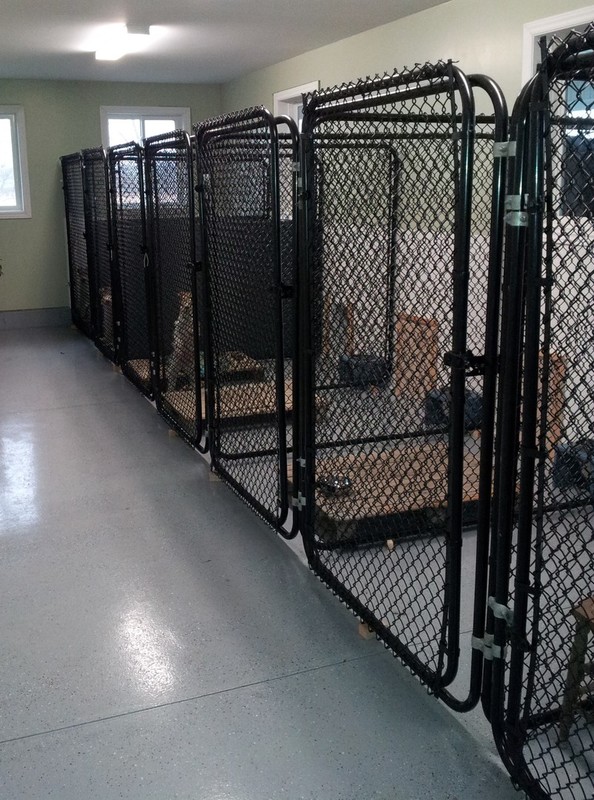 Kennels
Keep your pets safe by keeping them in and everything else out. Post Time Services builds and installs Chain Link Dog Kennels and Dog Runs, to various dimensions and specifications. Dog Kennels and Dog Runs can be portable or permanent to fit your needs. Kennels and runs are built with chainlink fencing and components (frame, mesh and hardware) available in galvanized or black vinyl coated chainlink. Custom sizing available too.

Portable kennels are modular, free standing and re-usable. Panels are clamped together to provide a self-supporting enclosure. Site assembly is fast and easy with the ability to move the enclosure. Permanent kennels are fixed units. Panels are attached to the posts which are pounded or cemented in the earth. Contact Post Time Services for further information.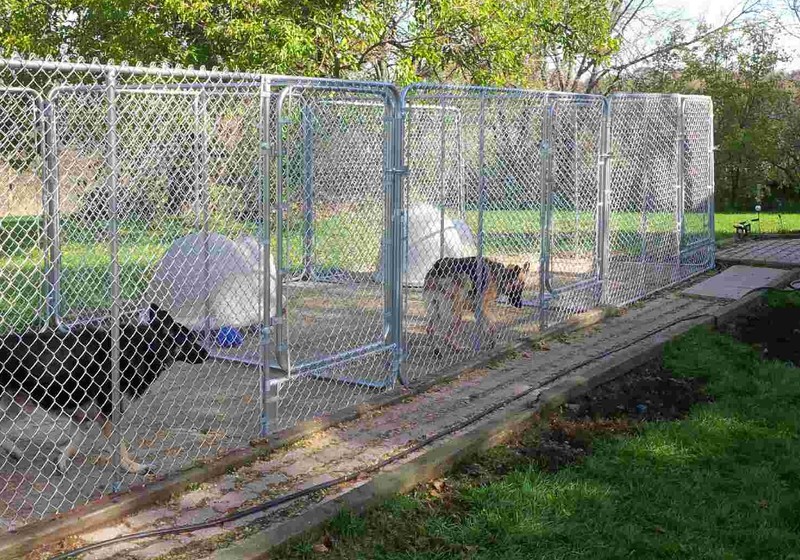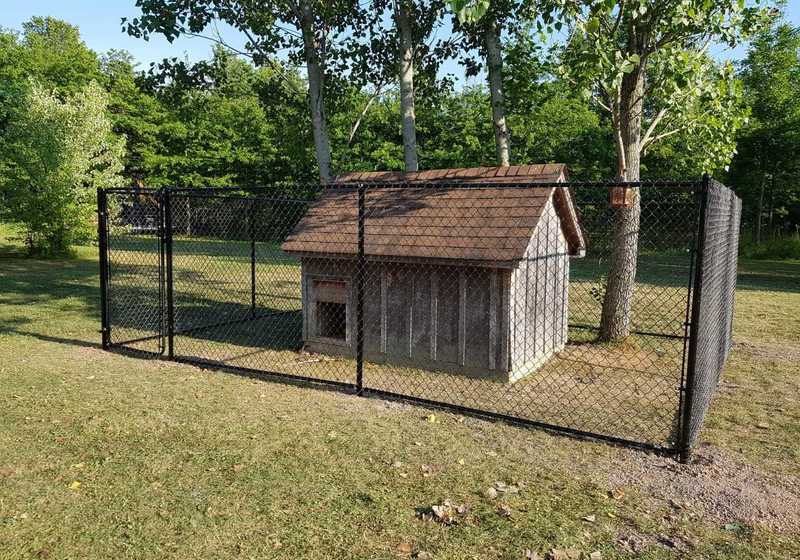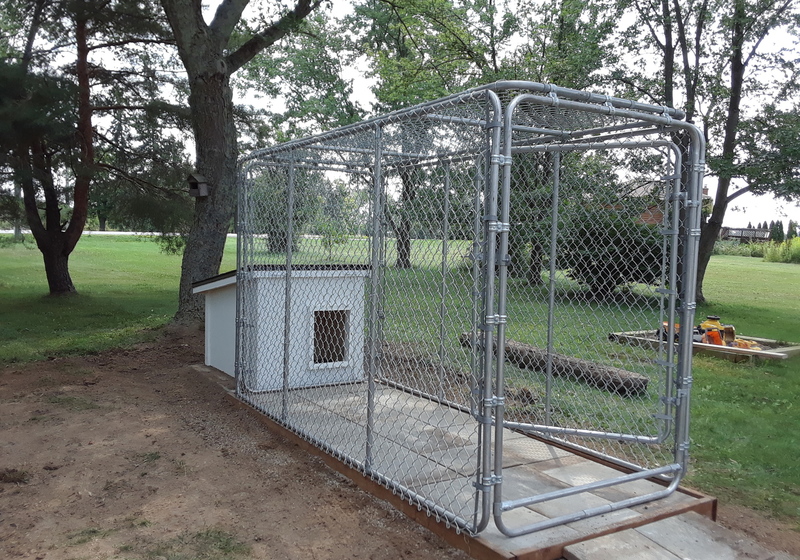 I love the fencing; you did a great job.

Thanks again.

Thanks again for the job fixing the fence! They did a good job!

Your employees did a wonderful job. We are very pleased with the fence.

Just to let you know the crew that did our fence did a terrific job and were extremely courteous.

Very impressed :)

Thank you for the great job!!

Hello:

Just wanted to drop you a quick note to tell you all how much we appreciated the lovely gifts!!

Thank-you so much! You guys ROCK!

Dear Kevin, Jason, Doug and the Post Time team

If you drive by Covenant Christian School these days, you'll see not one, but two flag poles on the front lawn. Thanks to you and the base/anchor you installed, we can proudly fly both the Christian flag and our Canadian flag. We've been blessed by your willingness to help our school and we send you our sincere thanks!

Cedar stall is fantastic; your crew did an amazing job! Thank you so much.

I wanted to say thank you. You're crew are always great and Brendon was our primary contact and he was a real pleasure. So kind and personable. I would 100% recommend your services, and actually already have!

James: Thank you very much for the quickness in augering & setting the fence posts. The two young men that did the work were very hard working & very professional.

We are very happy with the new fence! Thank you.

Marie and the whole family, especially the horses...