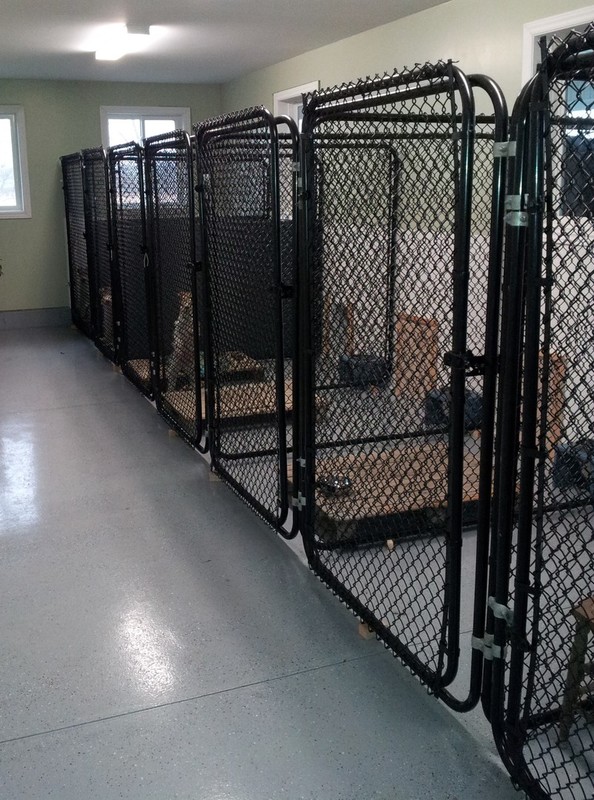 Kennels
Keep your pets safe by keeping them in and everything else out. Post Time Services builds and installs Chain Link Dog Kennels and Dog Runs, to various dimensions and specifications. Dog Kennels and Dog Runs can be portable or permanent to fit your needs. Kennels and runs are built with chainlink fencing and components (frame, mesh and hardware) available in galvanized or black vinyl coated chainlink. Custom sizing available too.

Portable kennels are modular, free standing and re-usable. Panels are clamped together to provide a self-supporting enclosure. Site assembly is fast and easy with the ability to move the enclosure. Permanent kennels are fixed units. Panels are attached to the posts which are pounded or cemented in the earth. Contact Post Time Services for further information.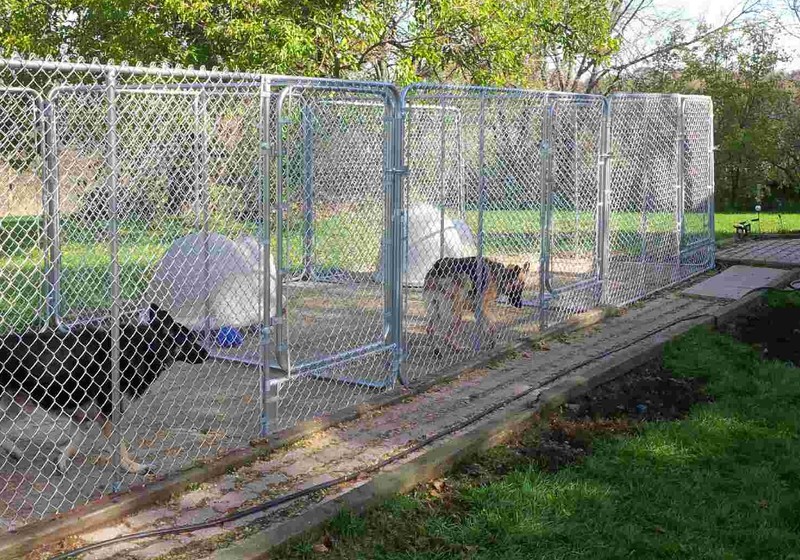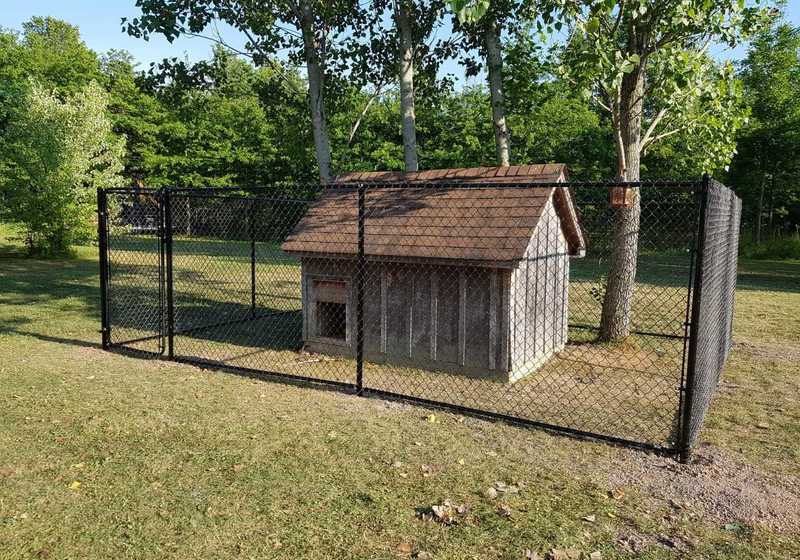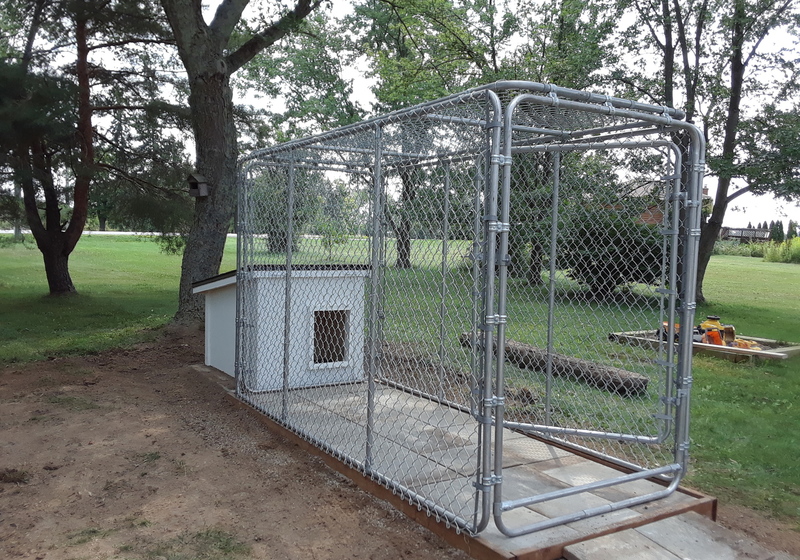 The guys were absolutely wonderful. Jack and his young guys that carried everything for him were great. I appreciated how Post Time worked with my schedule. Your company is like an old-fashioned handshake; You kept your word from start to finish and that's almost non-existent nowadays.

Thank you for completing our fence. The hard work is very much appreciated and it shows in the quality of workmanship.

I would recommend your services to any friends or family. Thank you.

Thanks so much for the fence. It looks great. Your guys were awesome.

Thank you very much. Spoke with the insured, she is quite pleased with the completed work and wanted to mention Jensyn and Jack were extremely hard workers.

Nice Fence. Love it. Good job.

"I have to tell you that your crew that was here today is a super good bunch of guys. They are incredibly accommodating, and seem very happy with what they are doing. It is so nice to see a nice group of guys doing what they enjoy and take pride in their work.

My wife and I will always recommend your company for any outside work. I know the job is not done yet but I trust your guys 100%. Thank you for doing our fence so quickly and professionally. "

Jay. Thank you for your extra time spent on the poultry "fortress". It is being well used, and will be for years to come!

Jack did a wonderful job with the deck and finishing it off!

Thanks for considering to come up and help us out in such short notice. We will continue to be a huge fan of Post Time Services. You guys are a class act.