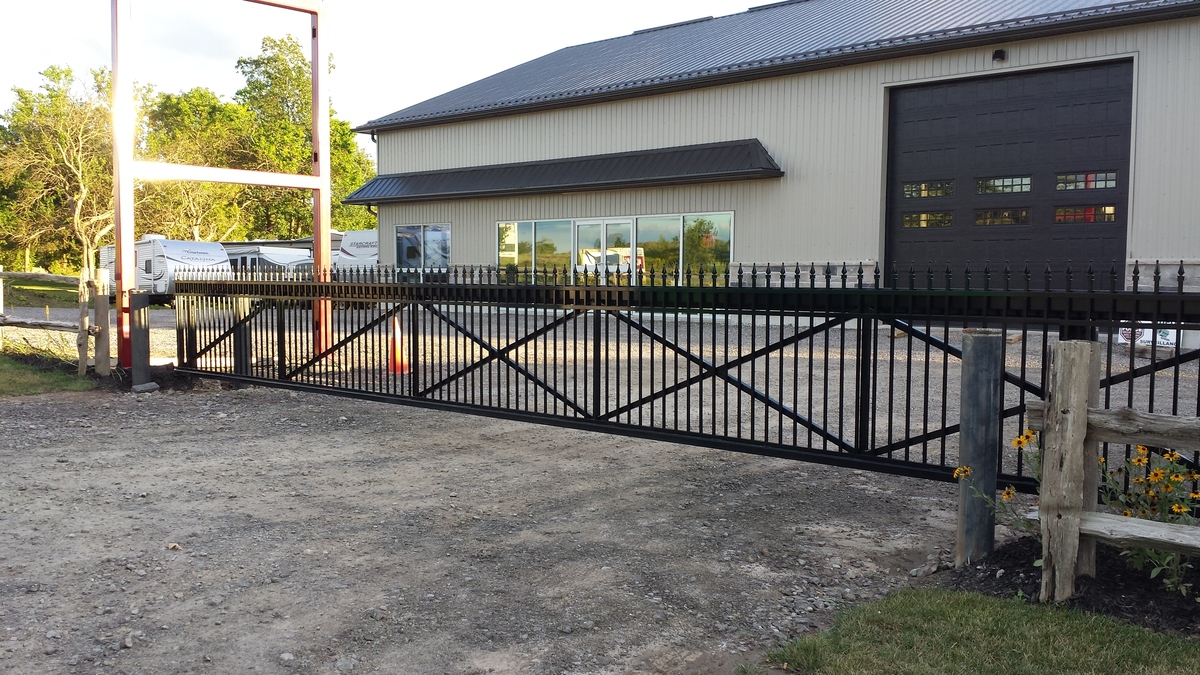 Commercial Sliding Gates
Sliding gates make a strong barrier and are conveniently out of sight when opened. A cantilever sliding gate system is a dependable method for secure access control at an entry point. These gates work best on properties that have a lot of space on either side of the gates opening, as they require extra horizontal space for their operation.

Post Time Services installs various styles, heights and specifications of sliding gates to suit your needs. Gate choices include commercial chainlink gates, commercial ornamental gates or more robust options like Alpha, Arma or Delta gates. Gate automation also available, to keep traffic flowing, and properties secure with commercial sliding gate operators.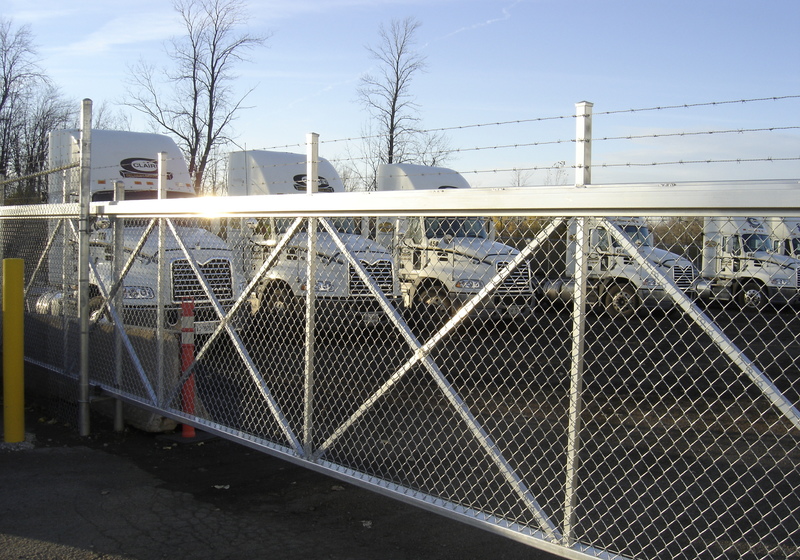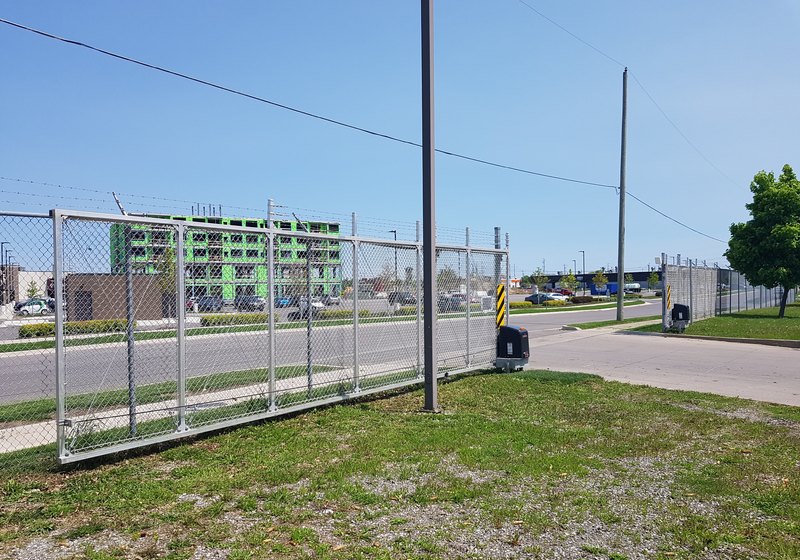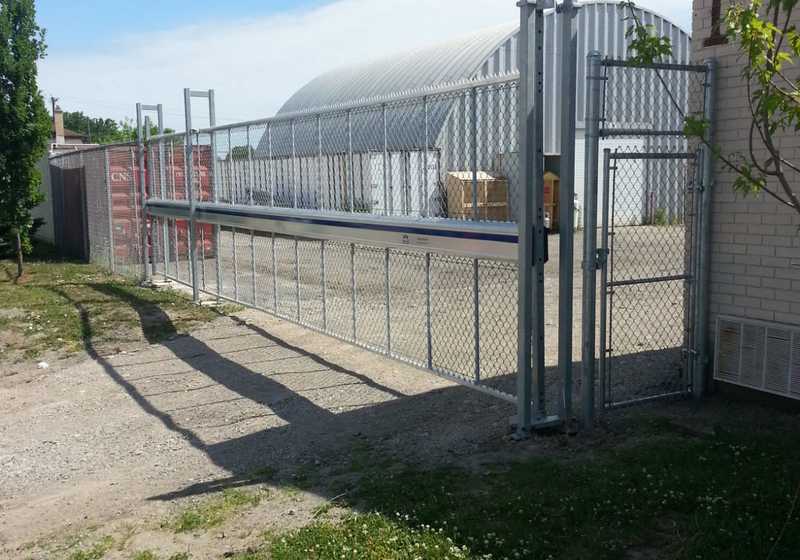 Thank you, Jack and Dave were great!

Thanks for considering to come up and help us out in such short notice. We will continue to be a huge fan of Post Time Services. You guys are a class act.

Just wanted to let you know the guys did an excellent job on the fence and were amazing to work with."

"They guys did an amazing job. Jack and his crew were pro's and the final product exceeded my expectations! And they were able to complete close to 300' of fence in 4 days!

I love the fencing; you did a great job.

Thanks again.

Hi Kevin. I'd like to thank you for all your great information during our phone conversation and emails. I have called several other places and not once did I get a live person on the phone until I talked to you. Your customer service is excellent!!! Thanks so much

Thank you.... my fence is beautiful!!!

Doug did a great job!!!!!! You were very courteous and a pleasure to deal with. I am very happy with the job. Thanks

Kevin and Jason, we love our new fence. You guys did a great job and TJ and Jeff were troupers for putting up with the rain and mud in Port Perry and making our fence look amazing. You came to us highly recommended and now we know why. Thanks!

Would you please pass along how delighted we are with the gate but more than that, how much we appreciated the helpfulness and "good nature" of David both before the installation and during the job. He was such a pleasure to work with.

Thanks to all.

The fence was repaired today and we are really pleased with the result. The guys who did the job were very polite, pleasant and efficient. It didn't take them long to do the repair, installing three new posts but keeping the lattice and cross beam. Thank you for the prompt service.