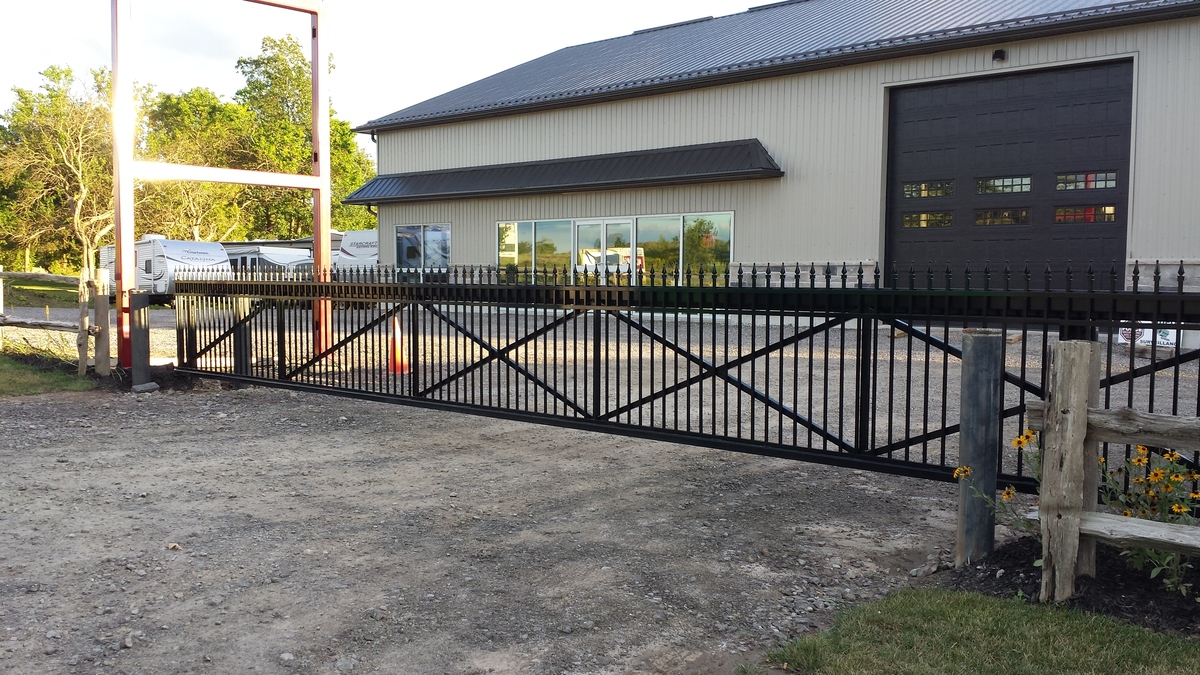 Commercial Sliding Gates
Sliding gates make a strong barrier and are conveniently out of sight when opened. A cantilever sliding gate system is a dependable method for secure access control at an entry point. These gates work best on properties that have a lot of space on either side of the gates opening, as they require extra horizontal space for their operation.

Post Time Services installs various styles, heights and specifications of sliding gates to suit your needs. Gate choices include commercial chainlink gates, commercial ornamental gates or more robust options like Alpha, Arma or Delta gates. Gate automation also available, to keep traffic flowing, and properties secure with commercial sliding gate operators.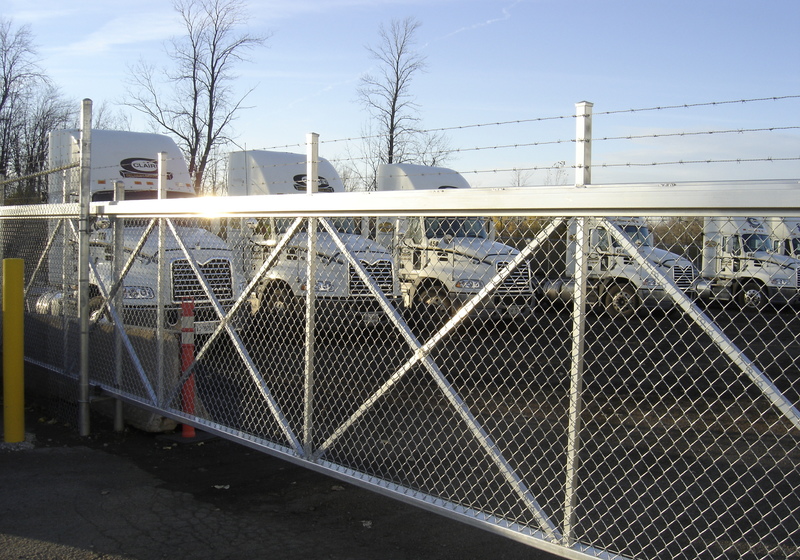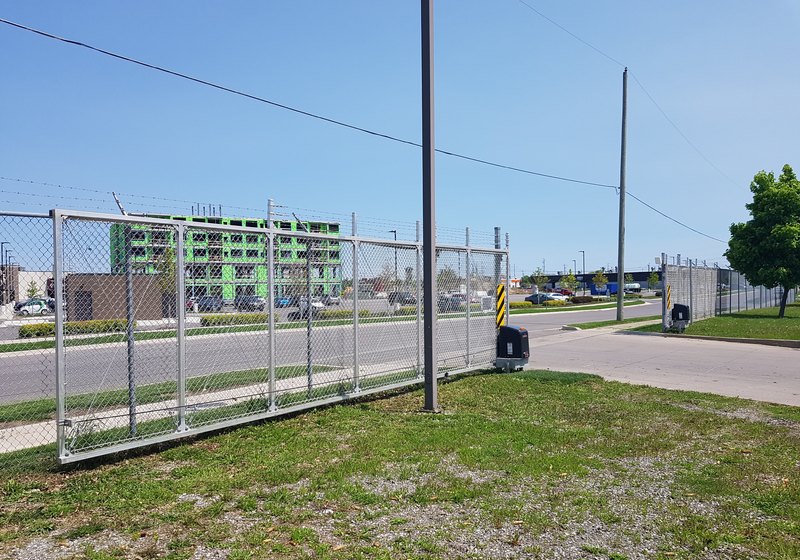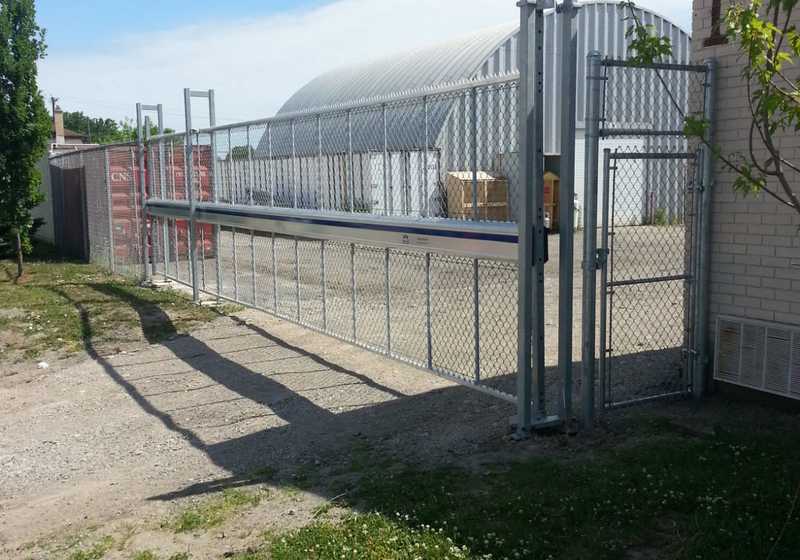 What a nice job you all did. Thanks

James: Thank you very much for the quickness in augering & setting the fence posts. The two young men that did the work were very hard working & very professional.

Excellent work by Jack and Peter completing the fence. Include us on your list of extremely satisfied customers.

The fence looks terrific, the crew worked really efficiently and did a really great job with the installation! Thank you for the excellent service, I have already referred you to my neighbor.

Thanks again for coming out again. We respect your dedication and determination. We are so pleased that you guys made sure we were taken care of. We can see this is a company that takes pride in its work.

The Plain Bay Polo Centre moved to Wainfleet in March of 2018. We started getting quotes to install fences, barns, stalls, arena, polo field, and more. Then I had my first meeting with James from Post Time. He was very helpful. We walked the property and spoke about my plans and what Post Time would be able to help me with. We had received many quotes for our planned thousands of feet of fencing, from no climb wire with a top rail and more electric fences and gates than we could keep track of. We ended up going with Post Time to do all of our work, including a privacy gate at the end of the driveway. That is when we got to meet the rest of the crew from Post Time. Everyone was full of smiles, chatty, and more than willing to help out. It was a great group from the start to the end of the project. Kevin was able to help with much more than fencing. We installed a one of a kind hitting cage in the club house, stall fronts, more gates, and we continued to add more paddocks throughout 2020. When I need a quick fix of ASAP due to visiting teams, charity events, or even another set of hitching posts, Kevin and crew would arrive the very next if not the same day. I would never call anyone else other than Post Time for any of our needs, as they helped us with more than just fencing. Through the many farms we have owned and built, I would say Post Time is the best company I have ever worked with and exceeded all expectations by 120%. Thank you Post Time!

Just wanted to thank you. The guys did an awesome job!

Thank you very much for working with my landlord to fence the yard. The team that arrived to install the fence were wonderful. I played worship music for them while they worked. Your buiness is precious, and the fence looks spectacular!! Blessings to you & thanks again.

Like you need ANOTHER positive review... too bad... you're getting one!! From the office workers to the guys that did the "bull work" Braiden, Doug & Jack... what a wonderful job!! Quick, meticulous & having to put up with some of our miserable neighbours (may have been the hardest part of all) Thank you all SO VERY MUCH!