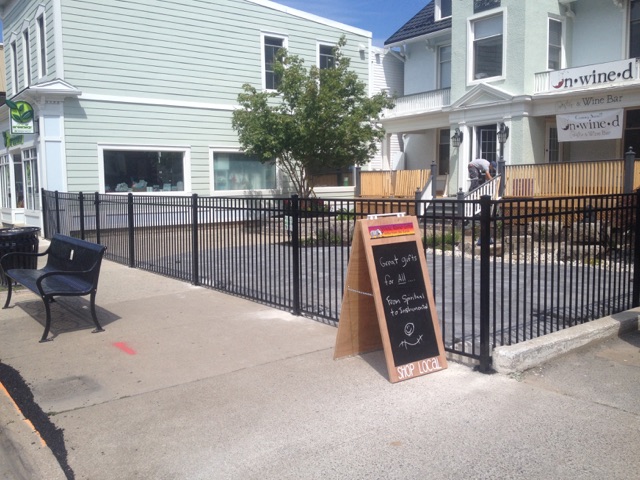 Commercial Ornamental Fence
In the past, commercial fence was generally considered to be chainlink, but today ornamental fencing provides security with a modern look. The fence offers long life and very little maintenance on select styles. Post Time Services installs Canadian made Nuvo Iron, Iron Eagle, and Ameristar made in the USA.
Ornamental fencing comes in many different styles to meet your desired look. Steel or aluminum components are fabricated into sections using fasteners, locking rods, or welding.
There are so many designs and options for ornamental fence that once you determine your requirements it will be easy to select the best style for your application.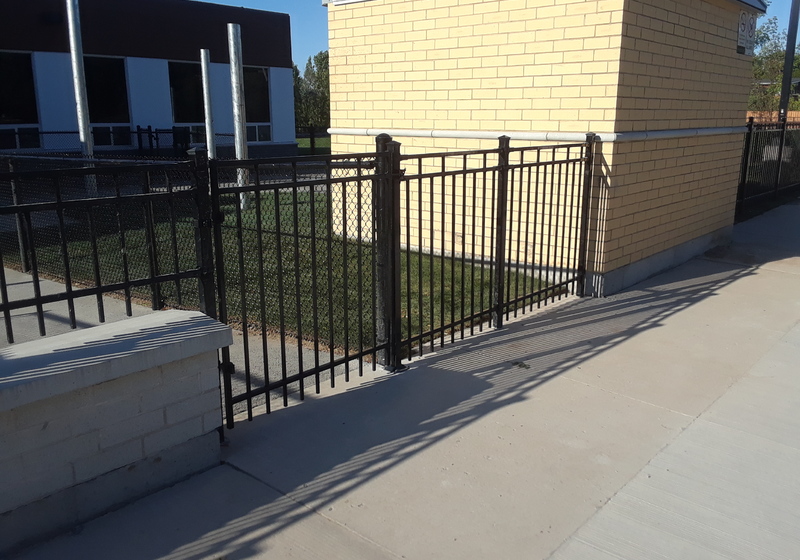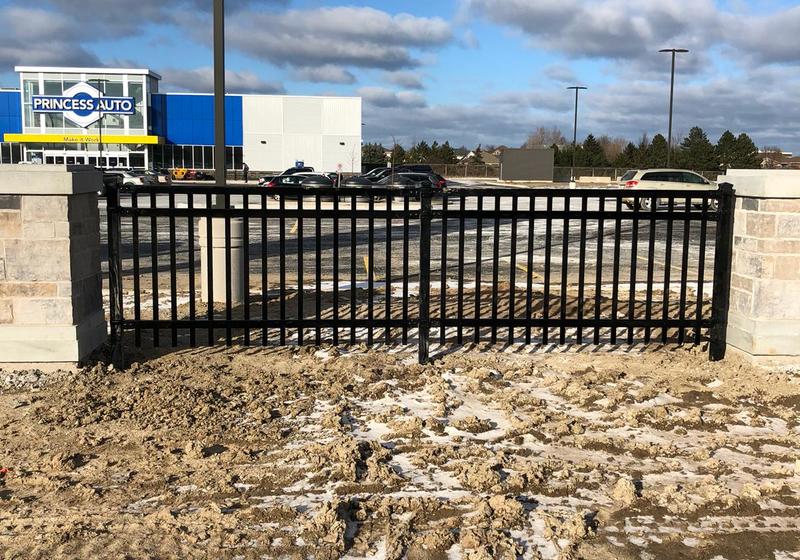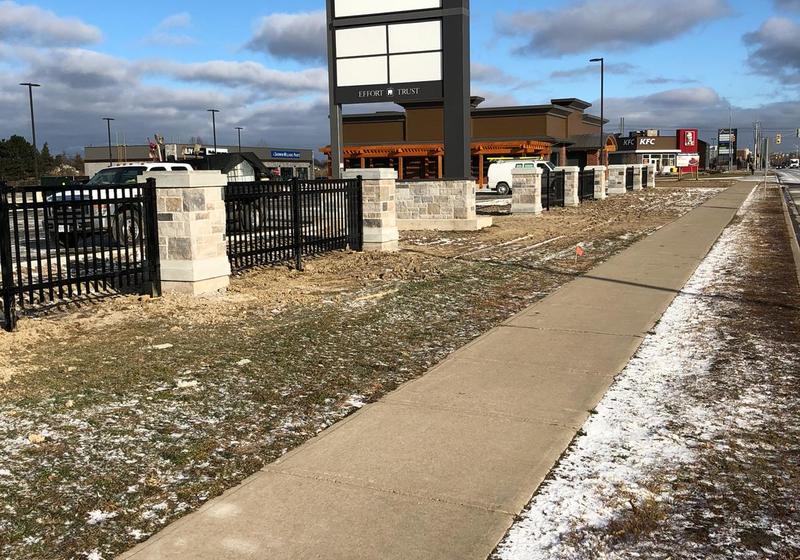 Love the service from Post Time - we recommend you at every opportunity!

Thank you.... my fence is beautiful!!!

Thanks for the quick service your guys Justin and Jordan were very professional and job looks great.

Thank you for the work, it looks great and feels very solid and the workers didn't need any assistance, they just came, introduced themselves and proceeded with the job. We're very happy with the service!

We are pleased to report that Doug and Doug have finished the riding ring fence. They did a very good job and explained the process as they proceeded. Very professional, we also thank you for you assistance throughout the projects. We will have you back in the spring to do some maintenance on our paddocks.

A couple of months ago I purchased a home in Smithville, Ontario. Having a high energy dog I needed a fence built as quickly as possible after I closed on my new home. Not having any prior knowledge of the various contractors in the area, I went to a local lumber supplier where the staff recommended that I try Post Time Services in Fenwick, Ontario. They were available to start the job the day after I moved in. They showed up as scheduled and after a couple of brief discussions as to exactly what I wanted in the way of a gate they immediately started doing the measuring and augering the holes. A few days later my fence was finished and I'm immensely pleased with their work. They used 6 x 6 10 foot posts sunk a full 4 feet into concrete so I suspect nothing short of a tornado will bring my fence down! The quality of their workmanship was superb!

Their crew was friendly, courteous and extremely professional. Quite frankly they worked their butts off getting my fence up. Understanding that I needed an enclosed space to let my dog run free, they even supplied a temporary frost fence section as a gate while they were working on the decorative lattice.

To anyone wanting fence or deck work done, I would recommend Post Time Services without reservation.

Hello:

Just wanted to drop you a quick note to tell you all how much we appreciated the lovely gifts!!

Thank-you so much! You guys ROCK!

Thanks, Justin and crew were great and we were very please with the results. Thanks for squeezing us into your very busy schedule.

I am very pleased. The young gentleman did an excellent job. Thank you.

Pete and I were more than impressed with Quinton and Tyler's professionalism. they were hardworking and pleasant to work with, and the fence looks great. Please extend our thanks to them.