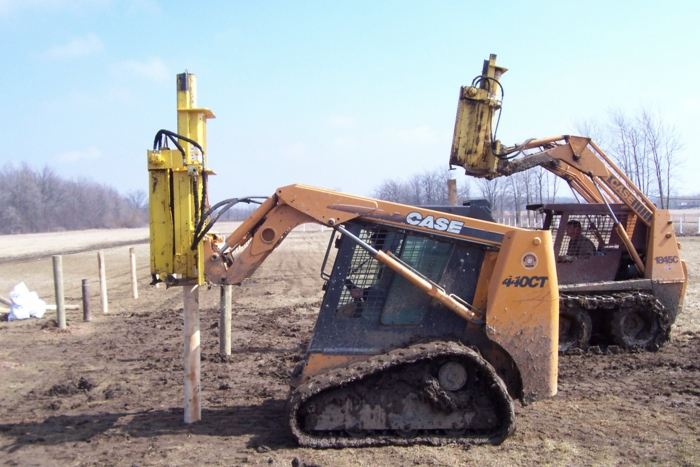 Post Pounding
Post pounding is the desired method for installing posts, as posts can be pounded into the ground without disturbing the soil surrounding the posts. Post Time Services has skidsteers with post pounder attachments to pound wood posts, hand-held gas-powered vibrating post pounders and hand-held post pounders attached to an industrial air compressor for pounding in metal posts or chainlink posts. For gate and corner posts, Post Time Services prefers to pound in longer posts for extra strength.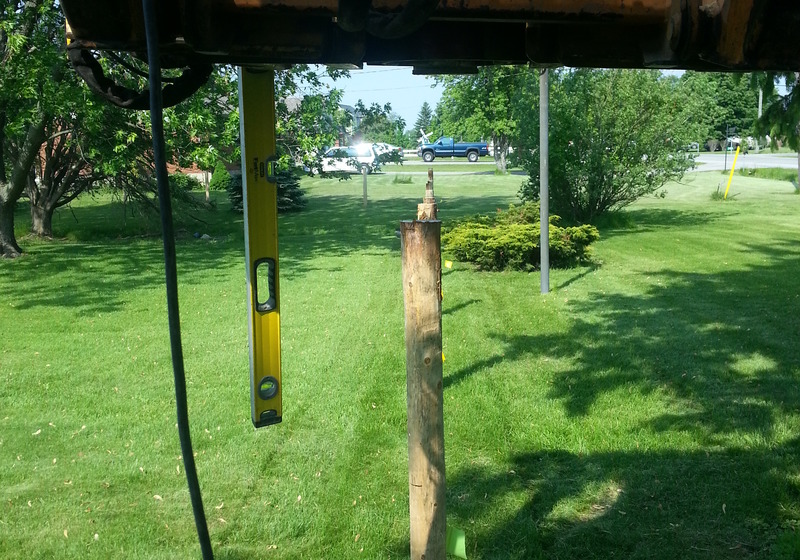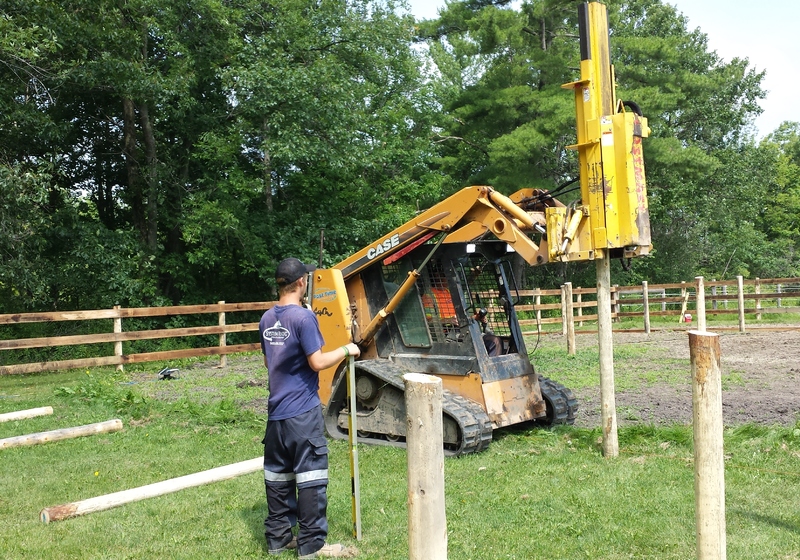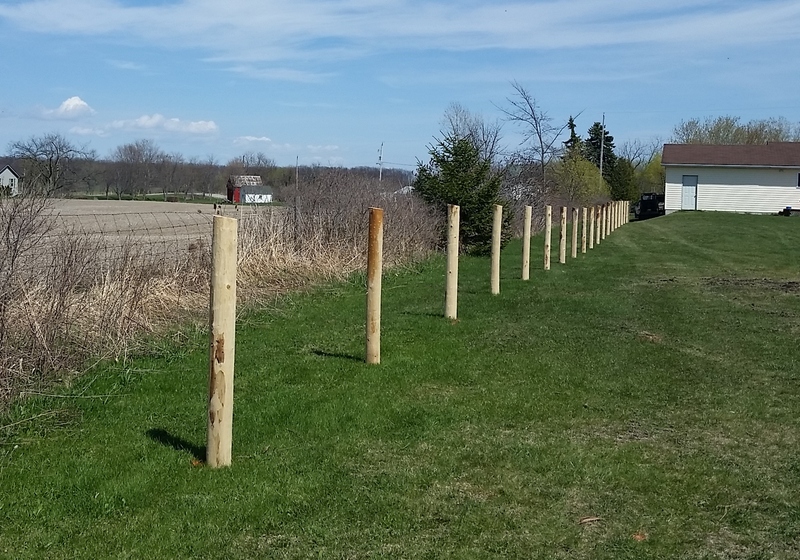 Jay. Thank you for your extra time spent on the poultry "fortress". It is being well used, and will be for years to come!

Hi Kevin. I'd like to thank you for all your great information during our phone conversation and emails. I have called several other places and not once did I get a live person on the phone until I talked to you. Your customer service is excellent!!! Thanks so much

Great job as always. Thank you to you and your crew.

Thanks for everything, we are very pleased with the finished product. Great work.

Your team finished today, absolutely perfect thank you.
I hear you do decks, I would love to have someone come by for a quote.

To: Kevin & Staff

Thanks so much for my new fence. Everyone also agrees that you did great.

Thanks again and have a great summer.

Another professional job done well by Doug & Crew! Happy with how it all worked out.

Hey Jay. Fence looks great; your guys did a great job!

Just wanted to say thank you, the guys did a great job and everything was properly cleaned up. Our neighbours are very happy with the result also. I will be sure to recommend Post Time Services to anyone.

We are pleased to report that Doug and Doug have finished the riding ring fence. They did a very good job and explained the process as they proceeded. Very professional, we also thank you for you assistance throughout the projects. We will have you back in the spring to do some maintenance on our paddocks.