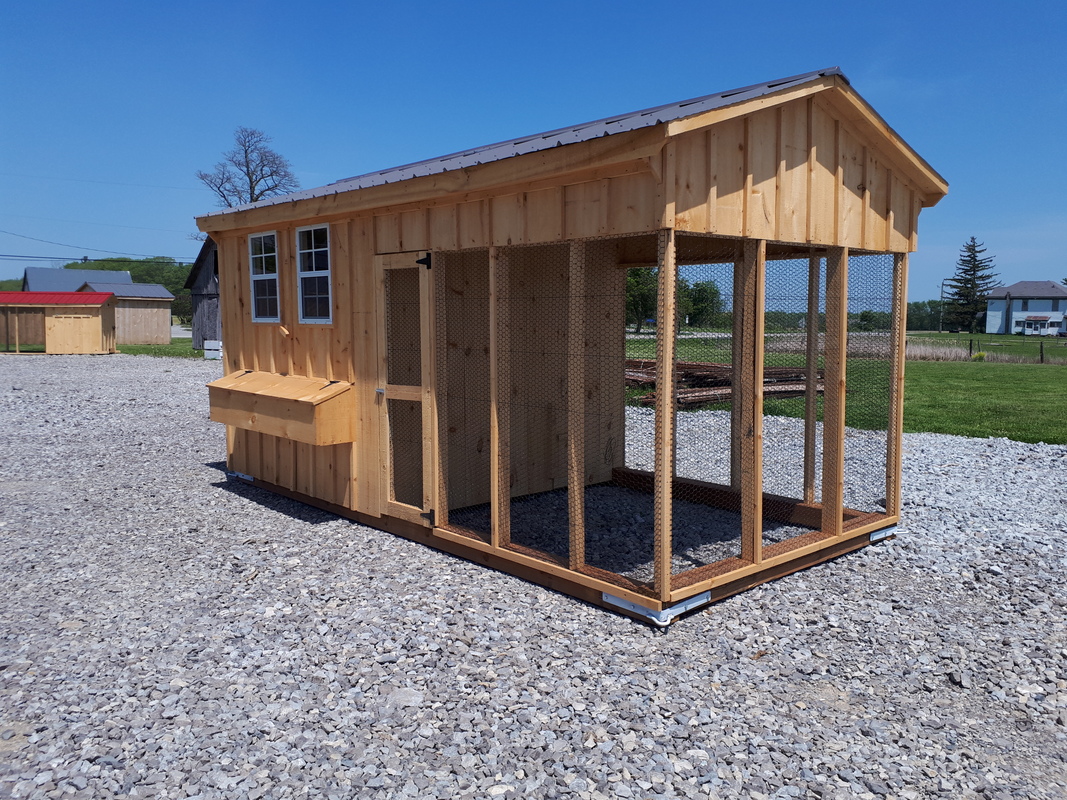 Run in Sheds, Coops, & More
Run in Sheds
Keep your animals cool and protected from the elements with a run-in shed. Run-in sheds are three-sided buildings where pastured animals can find shelter from the weather. They are an easier more economical option than larger barns. They can also serve as storage areas for equipment and tools.
Chicken Coops
The chicken coops come in many different sizes with choice of tin roof colour. They have an outdoor run so the chickens can enjoy some fresh air. There can be one or two egg collecting areas. You can also choose how many windows and doors there are.
Roadside Stands and Garden Storage Sheds
These sheds are great for storage, no matter the size. The roof can be slanted, peaked, or hip style, with choice of tin colour. You can decide how many windows and doors you would like.
Dog Sheds
Dog sheds are great for keeping your dog out of the weather. The roof can be slanted or peaked with choice of tin colour. These also come in many sizes.
Car Ports
These shed are generally 10ft or 12ft wide and whatever length you would like. The roof is peaked and comes in your choice of tin colour. The sides are finished with pine barn board.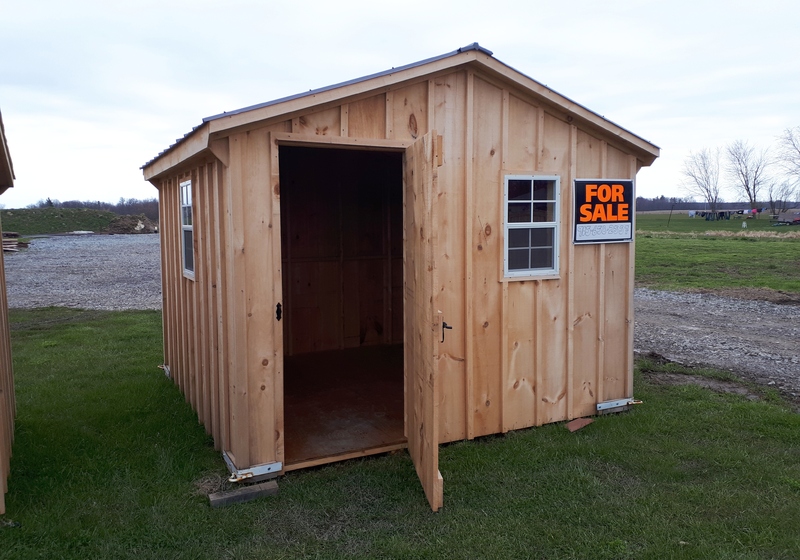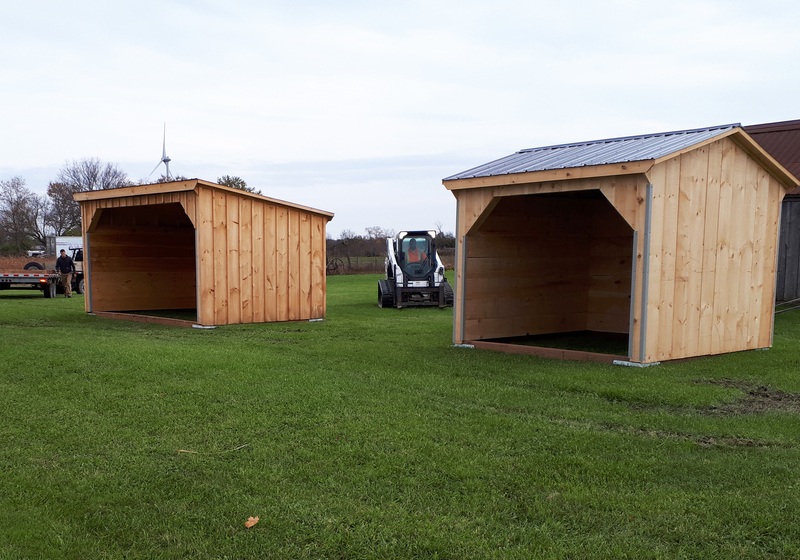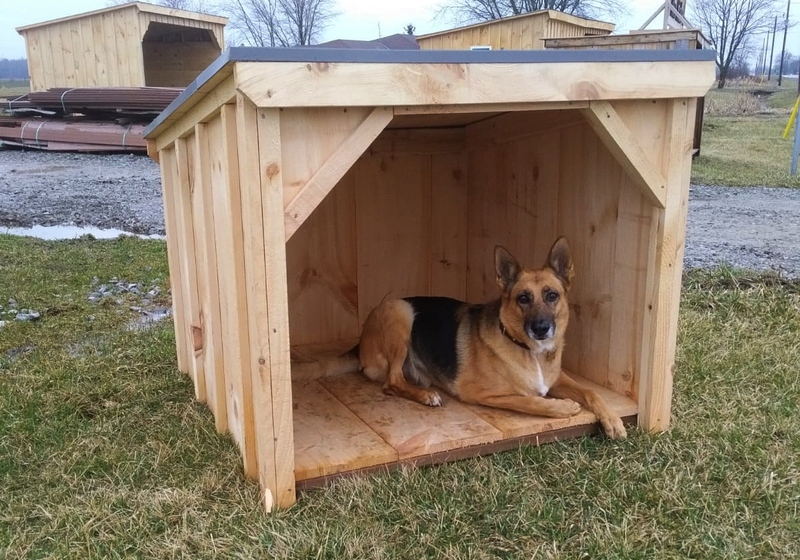 We love our fence! Post Time was able to fit us in on a very tight timeline and the work was amazing (despite the not-so-great weather conditions...)! I was even being picky and all requests were taken care of in a timely manner. Nothing but good things to say about our experience! Thanks!

Thank you once again for all your help and also I would like to thank the fence installer Dave... he was great and did a very good job and I was very satisfied with the work.

I am very pleased with the service we received. The crew showed up as expected; great quality installation; final price reflected that in the original quote; everyone I dealt with was very professional and personable. It was a pleasure doing business with your company. Five Stars. Much appreciated.

I just wanted to send a quick note to say thank you for your prompt response and quick repair to my deck railing at the office this week. It is very much appreciated!

We wanted to follow-up first to thank both Brandon & Doug for the fantastic job they did replacing the back fence. They worked out that problem in the left corner so nicely. They were awesome!

We have gotten lots of comments on the fence! It looks great! Thanks again for the great service and quality workmanship!

Thamls to your team for the great work!

Thank you so much for our beautiful fence.

Jack and his crew were quick, professional and did an outstanding job! Extremely happy with our new fence and will absolutely recommend them in the future. We did a mix of both wood and black chainlink and both look great.

The guys got all the posts in today as planned and Henry showed me how to do a few things with the fence in terms of construction. He and Theo were great and real assests for the company.