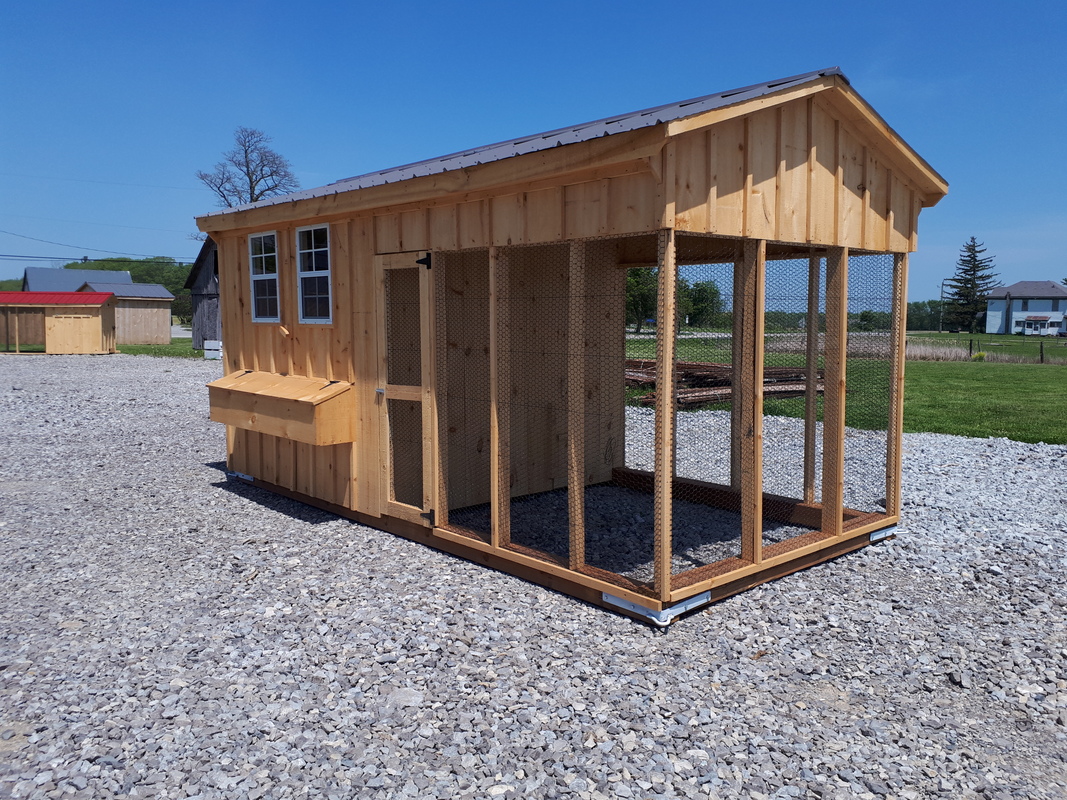 Run in Sheds, Coops, & More
Run in Sheds
Keep your animals cool and protected from the elements with a run-in shed. Run-in sheds are three-sided buildings where pastured animals can find shelter from the weather. They are an easier more economical option than larger barns. They can also serve as storage areas for equipment and tools.
Chicken Coops
The chicken coops come in many different sizes with choice of tin roof colour. They have an outdoor run so the chickens can enjoy some fresh air. There can be one or two egg collecting areas. You can also choose how many windows and doors there are.
Roadside Stands and Garden Storage Sheds
These sheds are great for storage, no matter the size. The roof can be slanted, peaked, or hip style, with choice of tin colour. You can decide how many windows and doors you would like.
Dog Sheds
Dog sheds are great for keeping your dog out of the weather. The roof can be slanted or peaked with choice of tin colour. These also come in many sizes.
Car Ports
These shed are generally 10ft or 12ft wide and whatever length you would like. The roof is peaked and comes in your choice of tin colour. The sides are finished with pine barn board.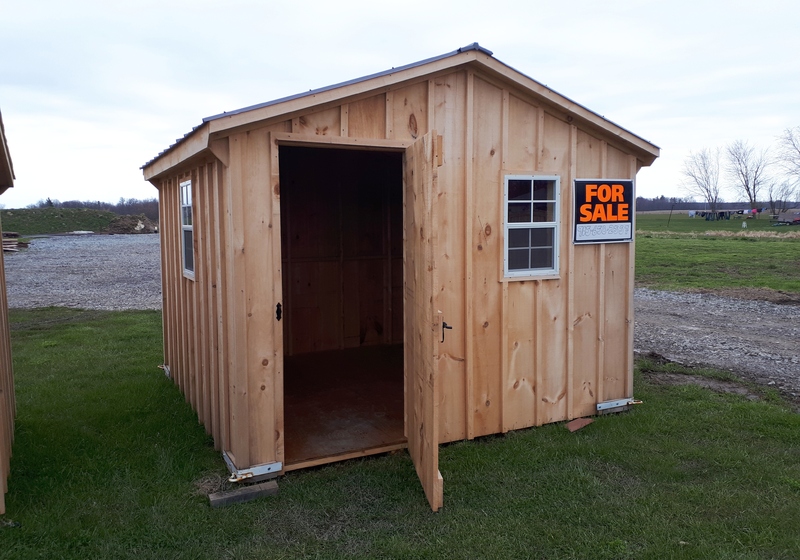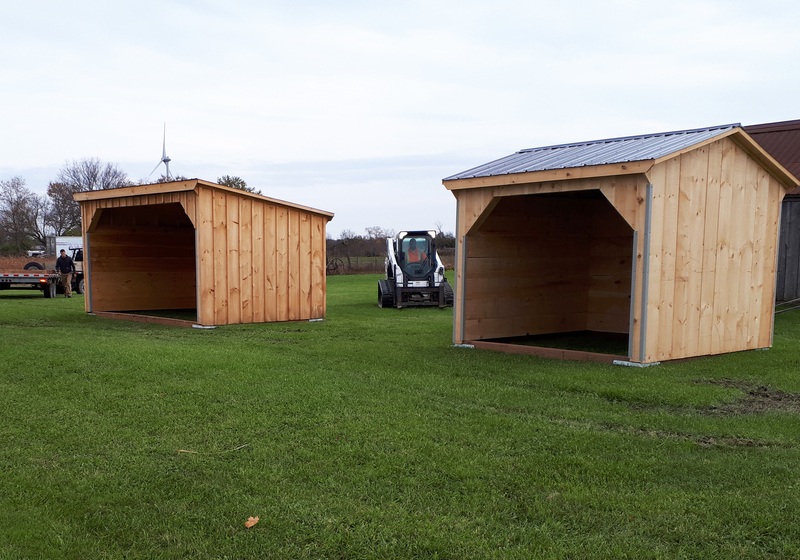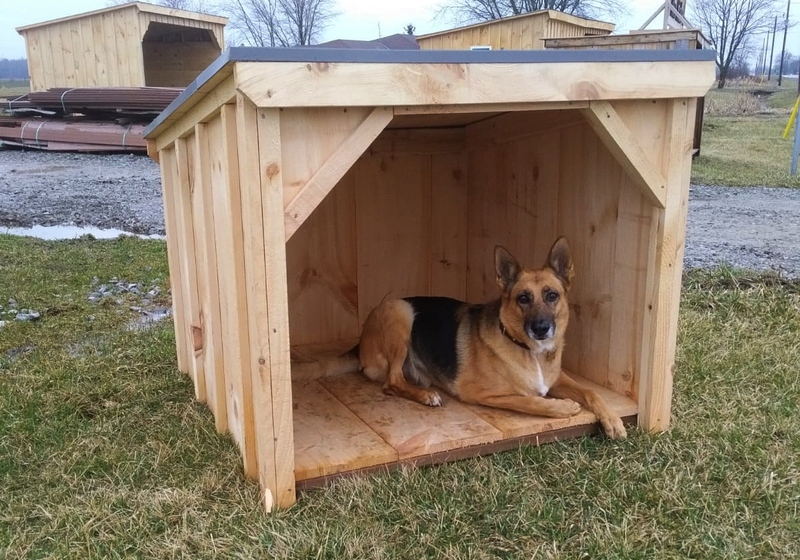 Cedar stall is fantastic; your crew did an amazing job! Thank you so much.

The fence that your company installed at 60 Horseshoe Bay Rd has elicited many compliments from our neighbours.

Kevin, What a difference the appearance of the fencing makes to our property, it looks great. Post Time did an excellent job.

Thank you Card

Staff of Post Time,

Thank you a thousand times for the amazing fence you built us. We appreciate your professionalism and respect that you showed during the week you were here. Keep up the great work! Have already given your business as a referral!

Hi Jason and crew,

I just wanted to let you know how much I love the fence. You and your team did a great job. Both fences look wonderful. What a difference it has made to my backyard. Thank you again.

Take care

To: Kevin & Staff

Thanks so much for my new fence. Everyone also agrees that you did great.

Thanks again and have a great summer.

Just wanted to say thank you, the guys did a great job and everything was properly cleaned up. Our neighbours are very happy with the result also. I will be sure to recommend Post Time Services to anyone.

The fence looks amazing..we are very happy. I wanted to let you know Derek and his crew were very friendly and professional workers. I would recommend your company to friends and co workers.

We would like to thank you and your staff for the beautiful fence you constructed; we are so happy with the fence! Not only is it functional, but it is aesthetically pleasing to look at and enhances our property. Thank you.

The two guys that day were phenomenal! They worked hard in the heat and did an excellent job on the posts.