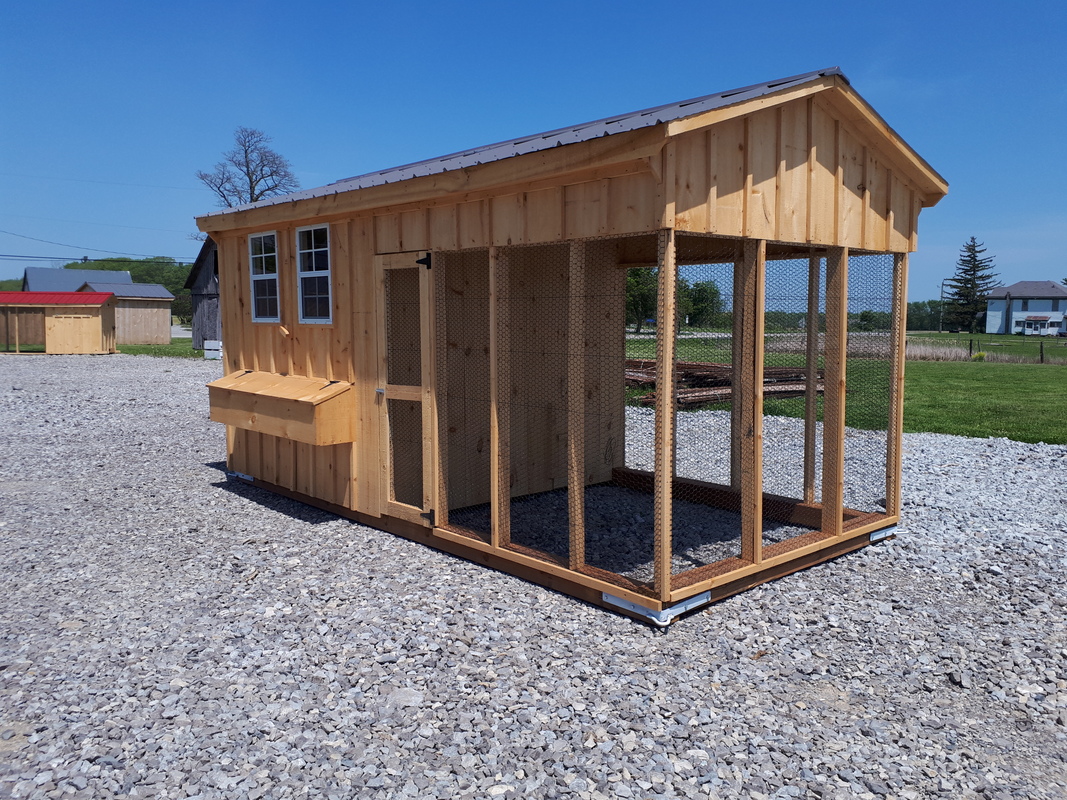 Run in Sheds, Coops, & More
Run in Sheds
Keep your animals cool and protected from the elements with a run-in shed. Run-in sheds are three-sided buildings where pastured animals can find shelter from the weather. They are an easier more economical option than larger barns. They can also serve as storage areas for equipment and tools.
Chicken Coops
The chicken coops come in many different sizes with choice of tin roof colour. They have an outdoor run so the chickens can enjoy some fresh air. There can be one or two egg collecting areas. You can also choose how many windows and doors there are.
Roadside Stands and Garden Storage Sheds
These sheds are great for storage, no matter the size. The roof can be slanted, peaked, or hip style, with choice of tin colour. You can decide how many windows and doors you would like.
Dog Sheds
Dog sheds are great for keeping your dog out of the weather. The roof can be slanted or peaked with choice of tin colour. These also come in many sizes.
Car Ports
These shed are generally 10ft or 12ft wide and whatever length you would like. The roof is peaked and comes in your choice of tin colour. The sides are finished with pine barn board.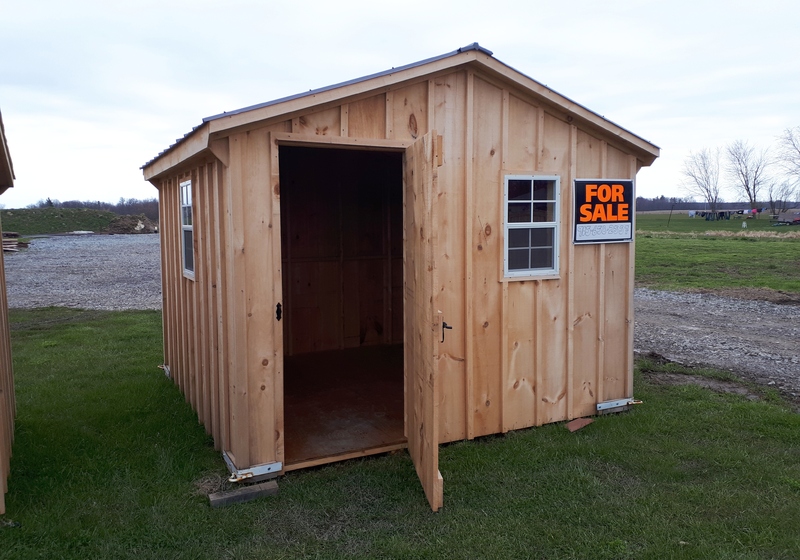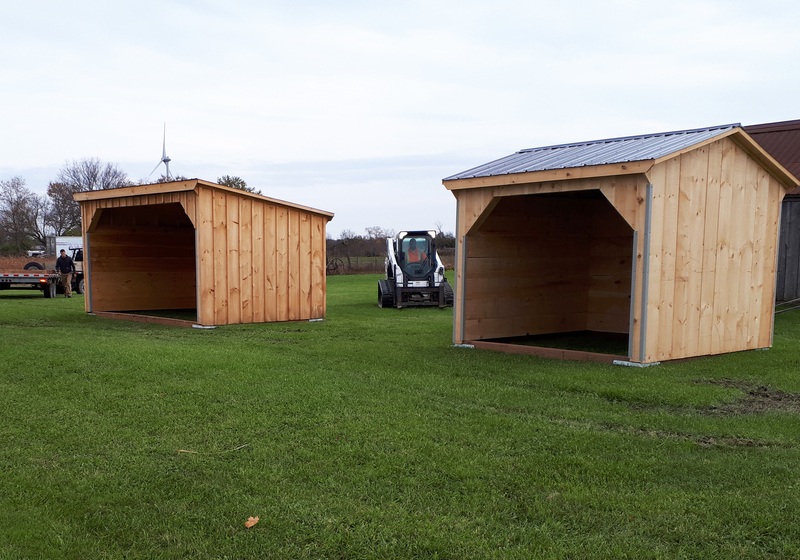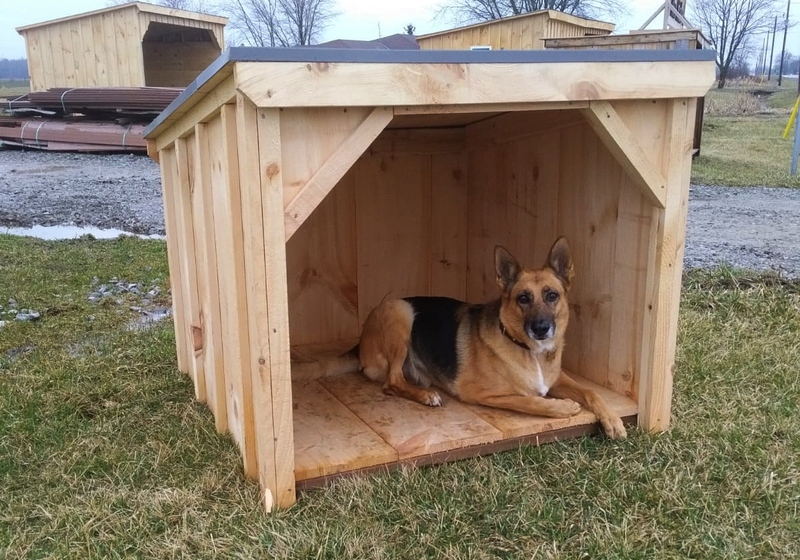 Their installers are perfectionsists, they put a beautiful chain link fence around our pool, and installed a side driveway for our heavy vehicles. Highly recommended company.

Kevin, I am remiss in not thanking you and your team for a great product and a fine organization to work with.

We are pleased to report that Doug and Doug have finished the riding ring fence. They did a very good job and explained the process as they proceeded. Very professional, we also thank you for you assistance throughout the projects. We will have you back in the spring to do some maintenance on our paddocks.

Thank you, Jack and Dave were great!

Thank you.... my fence is beautiful!!!

Thanks James. You and your guys did a great job all around. Very impressed.

Jay. Thank you for your extra time spent on the poultry "fortress". It is being well used, and will be for years to come!

Occasionally in life you run into somebody that far exceeds you expectaions. Jack has been that guy. Not just his talents but his loyalty professionalism and attention to detail while doing it and a caring and charismatic way. Not just stop at that; everyone of the young men you have working for you is exceptional. Vitor, I'm sad to tell you, will not be in your employ for long. That kid is going places!

Hello:

Just wanted to drop you a quick note to tell you all how much we appreciated the lovely gifts!!

Thank-you so much! You guys ROCK!

Hi James & Kevin. Its BEAUTIFUL! Jack & Quintin did a wonderful job. Everyone stops to admire it. Thanks again.