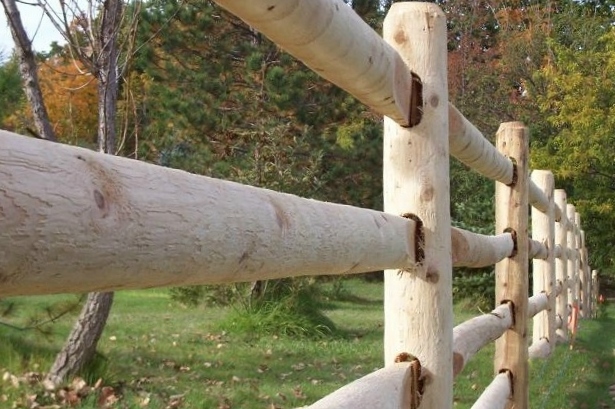 Post & Rail Wood Fence
Post and rail wood fencing consists of round, square, board, or split rails attached to posts. The posts and the rails are usually the same style, giving the fence a nice uniform look.
An open design allows these fences to be used for animal containment without blocking a view. This design is excellent for perimeter fencing, because the rails flow with the terrain.
Painting a post and rail fence can create a look of rural life and simple elegance. Because of its rustic style, it is popular in decorative applications as well.
Topping the posts or using finials can add a touch of sophistication.
Post and rail fences use the least amount of wood, making them well suited for large, open areas of land. These fences are flexible and adaptable. Cutting the rails in different lengths can accommodate tricky curves or changes in grade or terrain.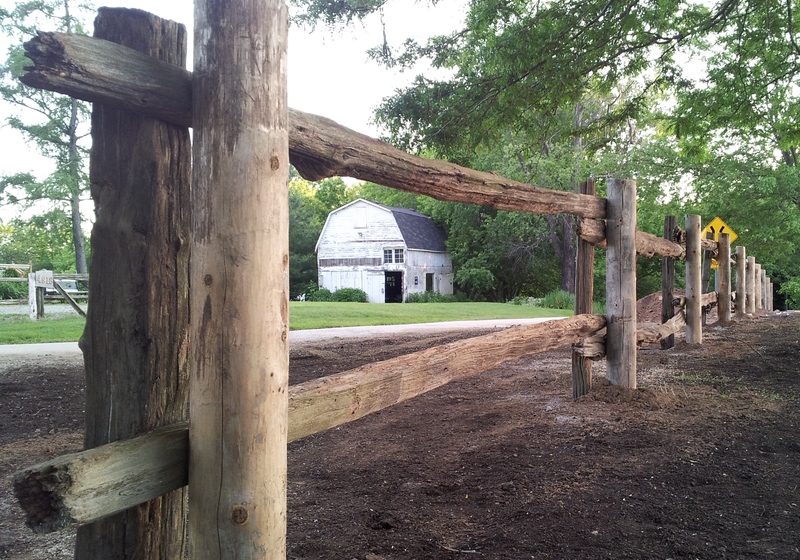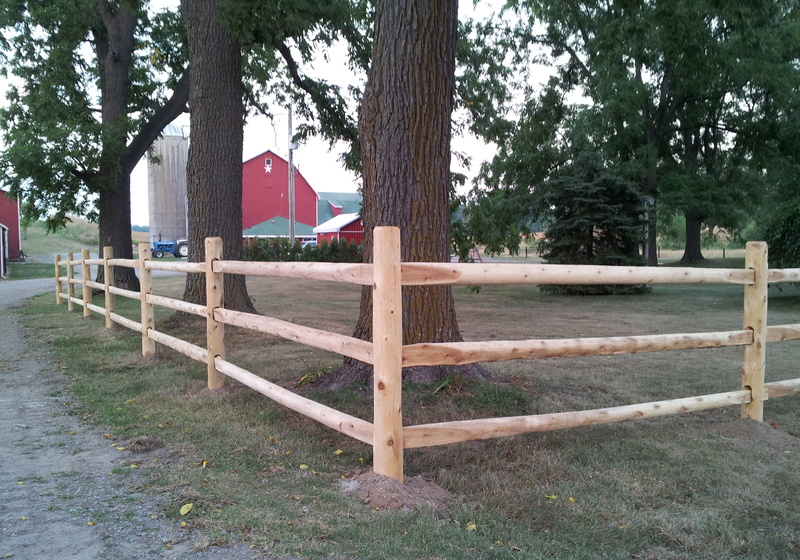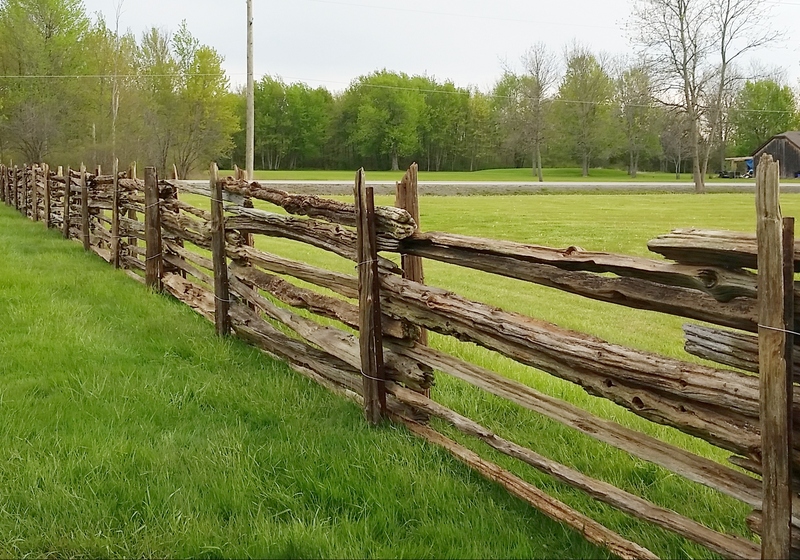 Thanks for the great fencing job.

Your guys did an excellent job cleaning up the work site when they left. It was something my father always stressed, clean up the work site every day even if you are not done. We are very pleased with the work and would recommend your services to our family and friends.

The two guys that day were phenomenal! They worked hard in the heat and did an excellent job on the posts.

Wow, the last section and the gates are beautiful. We are really pleased with all your work. Thanks so much.

Thanks for everything, we are very pleased with the finished product. Great work.

The fence looks amazing! It completely goes with the house. Great job.

Very impressed with service, installation, customer support, and the installation was done within the time indicated. Great job on the fence. Almost a year now, no issues, good quality, solid construction and very beautiful. So glad for their business!

Thank you for sending the guys to install the fence on Park St. It looks beautiful and durable and I'm so happy. The two men were very polite and respectable while working on site. I'm hoping to use your services again for more projects.

Pete and I were more than impressed with Quinton and Tyler's professionalism. they were hardworking and pleasant to work with, and the fence looks great. Please extend our thanks to them.

Thank you Card

Staff of Post Time,

Thank you a thousand times for the amazing fence you built us. We appreciate your professionalism and respect that you showed during the week you were here. Keep up the great work! Have already given your business as a referral!

Kevin, we would like to thank you for having the best team possible to design & construct our fence. Our initial contact with your company was through James, he was very professional & personable. We were fortunate to have the team led by Jack, whom we must say is a natural born teacher/leader. His ability to guide and teach the younger men to work to his high standard was done with respect & patience. Jack, Tyler Derrick & Donny were great to have around our home daily. They are all very hard workers, pleasant with great attitudes... and great sense of humour. While constructing our fence the guys encountered a few combative neighbours, they handled our neighbours with smiles and polite conversation. Now our fence: It's fabulous! The workmanship is of the highest quality. The fact that we have dogs was taken into account & the fence was made flush to the ground so the dogs can't get underneath. Our property isn't flat, but instead large with a stream that runs through it, again with our dogs in mind a screen was added for their safety. A custom gate was made for us like nothing we have ever seen before. Overall our experience with Post Time was 10/10 and we will definitely be using them for our deck, also we will recommend Post Time to everyone who admires our fence.