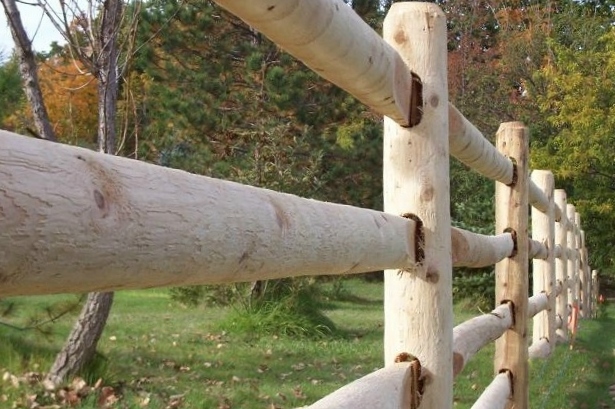 Post & Rail Wood Fence
Post and rail wood fencing consists of round, square, board, or split rails attached to posts. The posts and the rails are usually the same style, giving the fence a nice uniform look.
An open design allows these fences to be used for animal containment without blocking a view. This design is excellent for perimeter fencing, because the rails flow with the terrain.
Painting a post and rail fence can create a look of rural life and simple elegance. Because of its rustic style, it is popular in decorative applications as well.
Topping the posts or using finials can add a touch of sophistication.
Post and rail fences use the least amount of wood, making them well suited for large, open areas of land. These fences are flexible and adaptable. Cutting the rails in different lengths can accommodate tricky curves or changes in grade or terrain.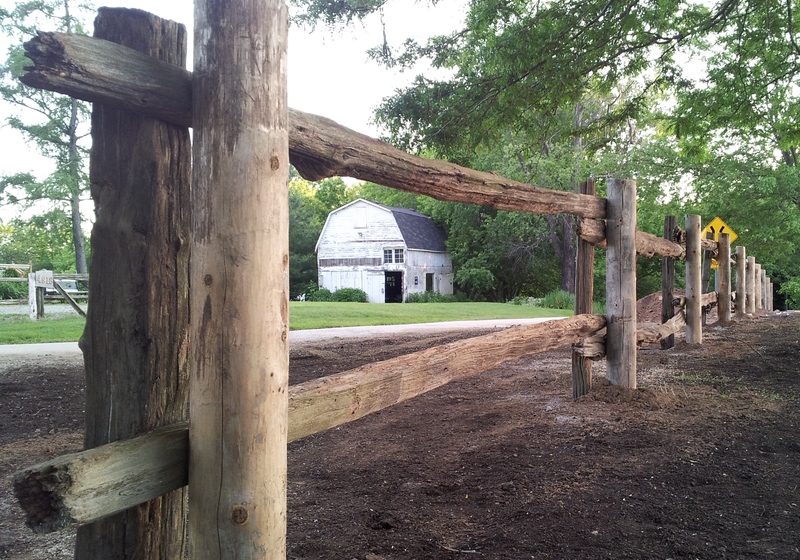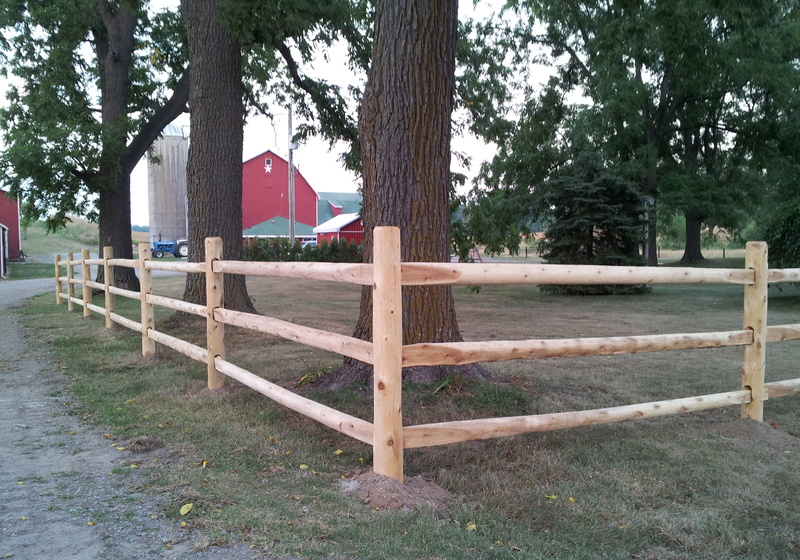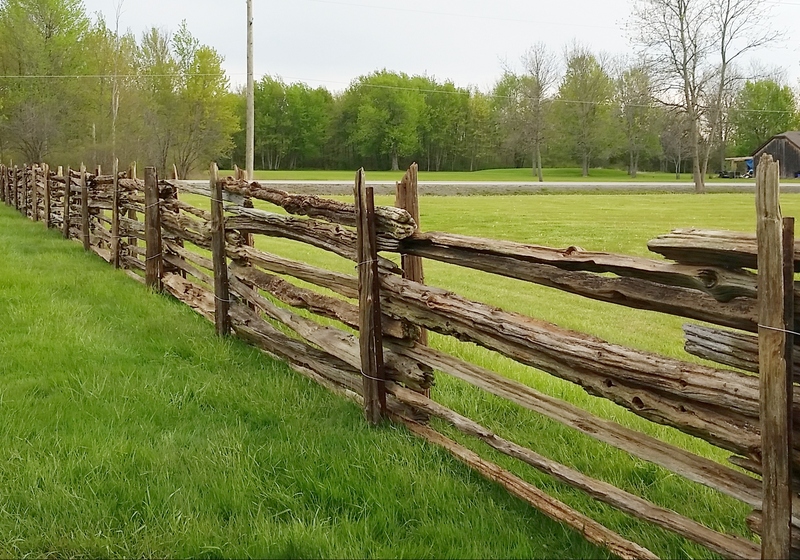 We are pleased to report that Doug and Doug have finished the riding ring fence. They did a very good job and explained the process as they proceeded. Very professional, we also thank you for you assistance throughout the projects. We will have you back in the spring to do some maintenance on our paddocks.

Kevin, just Wow! 5 Star Plus! We cannot say enough about the service and professionalism of Post Time Services. From the moment we requested a quote everything just moved forward seamlessly.

The fence looks AMAZING and was done in record time. We are so happy with everything and would not hesitate to recommend Post Time Services to everyone. We have to say a big thank you to the crew Jack, Greg, Shawn, Drew, Jensyn, Doug, and Paul. Especially Jack who did some magic around our shed and had some better ideas for us. Also a big thank you to James who popped by each time we had question in the planning and estimation stage.

Thank you Post Time Services.

The two guys that day were phenomenal! They worked hard in the heat and did an excellent job on the posts.

Thanks so much for getting the fence done so quickly. We are so happy with the work. Your guys are awesome.

Hello Kevin, The fence looks great - we are very happy with the job that Doug and Doug did!

Thanks so much for the fence. It looks great. Your guys were awesome.

We wanted a fence... Post Time Services gave us peace of mind and security. Post Time Services professionally installed a robust fencing system with steadfast and true cedar posts, a taunt well-fastened guage wire and sturdy attractive gates providing access in either direction. This system has definitely increased our property value and is visually appealing. We highly recommend Post Time Services for your projects.

Thank you Card

Staff of Post Time,

Thank you a thousand times for the amazing fence you built us. We appreciate your professionalism and respect that you showed during the week you were here. Keep up the great work! Have already given your business as a referral!

Great job on the fence. Thanks again.

Amazing customer service! I recently moved and was in a time sensitive situation to have a fence installed for my dogs on a rural property.

James, Kevin and their team made it happen and I couldn't be happier with it..

I can't say enough good things about the experience and look forward to having more fence set up!