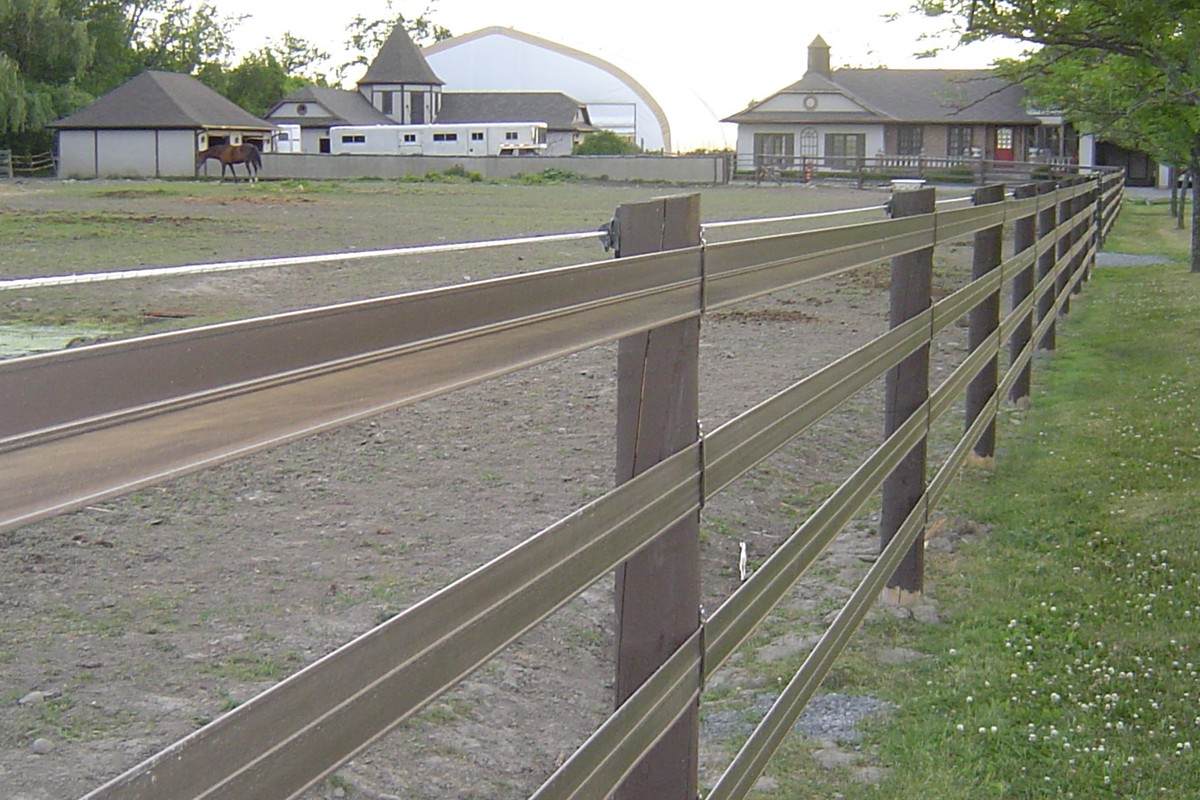 Flex Rail Fence
Flex Rail fencing is designed specifically for horses and is made from high grade plastic with three 12.5-gauge high tensile wires for extra strength. It is a safer alternative to paige wire or oak board. Flex fence combines high durability and great looks in a unique fencing solution. The fence looks like board fence and comes in three colors, white, black, and brown, to match most farm colour schemes.
The unique design allows the flex rails to flex and slide upon impact. Flex Fence is UV resistant and capable of withstanding temperatures well below 40C making it perfect for all climates. The fence is low maintenance as it won't splinter, warp or fade, and no paint is required. Proper installation will greatly increase the life span and attractiveness of the fence.
Flex fence is also great to add as a top rail to other fencing solutions such as paige wire or electric fence, to make a combination fence.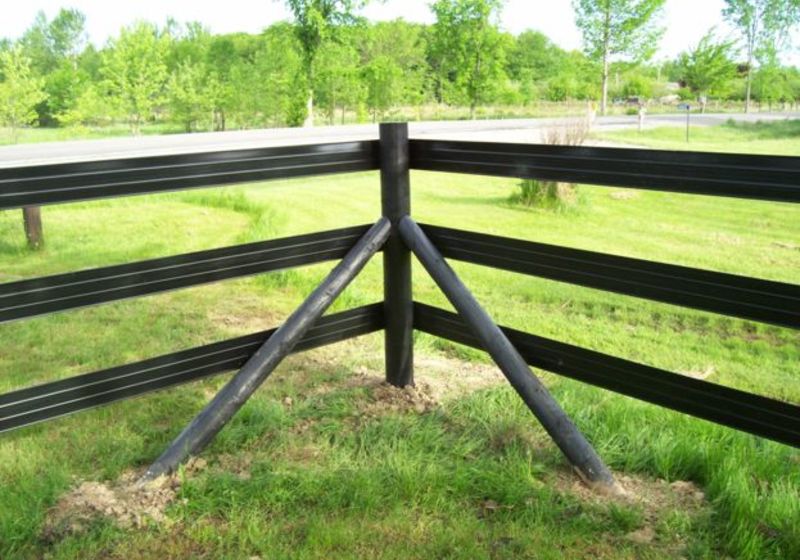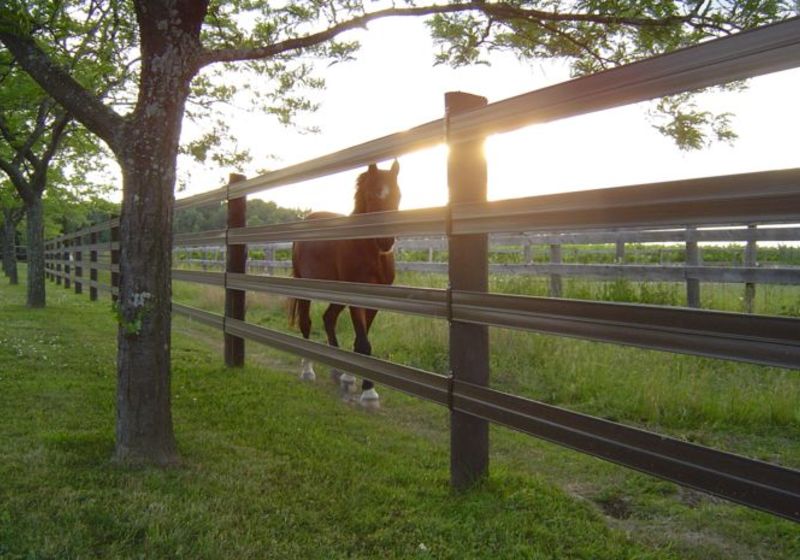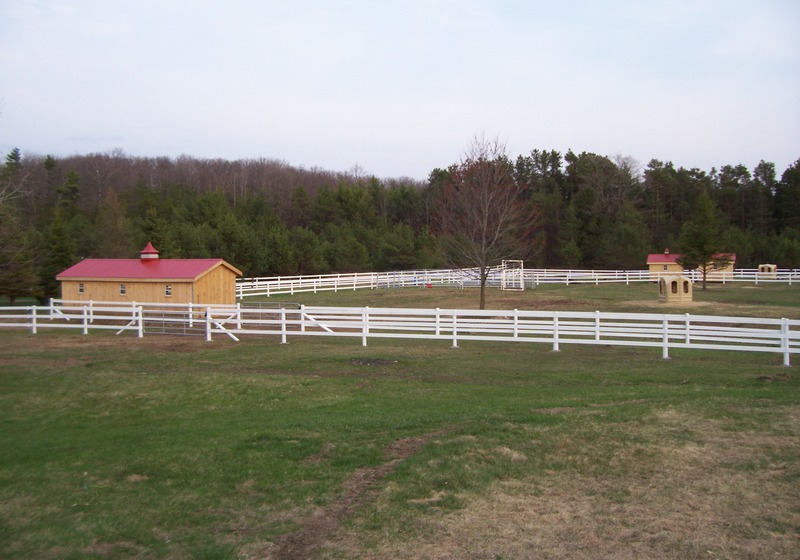 Thanks so much for getting the fence done so quickly. We are so happy with the work. Your guys are awesome.

"Just wanted to send you a quick email to say how happy we are with the new fence.

Jack and his crew did a great job, you can really see when someone cares about the quality of the work they do. Also, he was great at communicating with us throughout the job. I still can't believe that they work through the cold weather the way they did. We will be sure to tell anyone who is doing a fence to give you a call.

Once again, thank you to you and yours on the great work."

Just wanted to say thank you again for such a great job you did.

Occasionally in life you run into somebody that far exceeds you expectaions. Jack has been that guy. Not just his talents but his loyalty professionalism and attention to detail while doing it and a caring and charismatic way. Not just stop at that; everyone of the young men you have working for you is exceptional. Vitor, I'm sad to tell you, will not be in your employ for long. That kid is going places!

Hi Kevin. The fence looks great. The whole thing was a good experience and I certainly wouldn't hesitate to recommend you.

Just wanted to let you know the fence looks great and has been kid proof so far! Getting many compliments on how great it looks.

Hey Jason,

Thank you very much for sending your guys back. Everything is perfect and the neighbours are happy. I must compliment your guys - throughout all my contact with them, they were personable & professional. We are very happy with your services.

I LOVE the fence and the guys were GREAT!!!

Great job on the fence. Thanks again.

Just wanted to drop you a note and say thanks for the nice work on the gate and fence. Your installers were great! Thanks