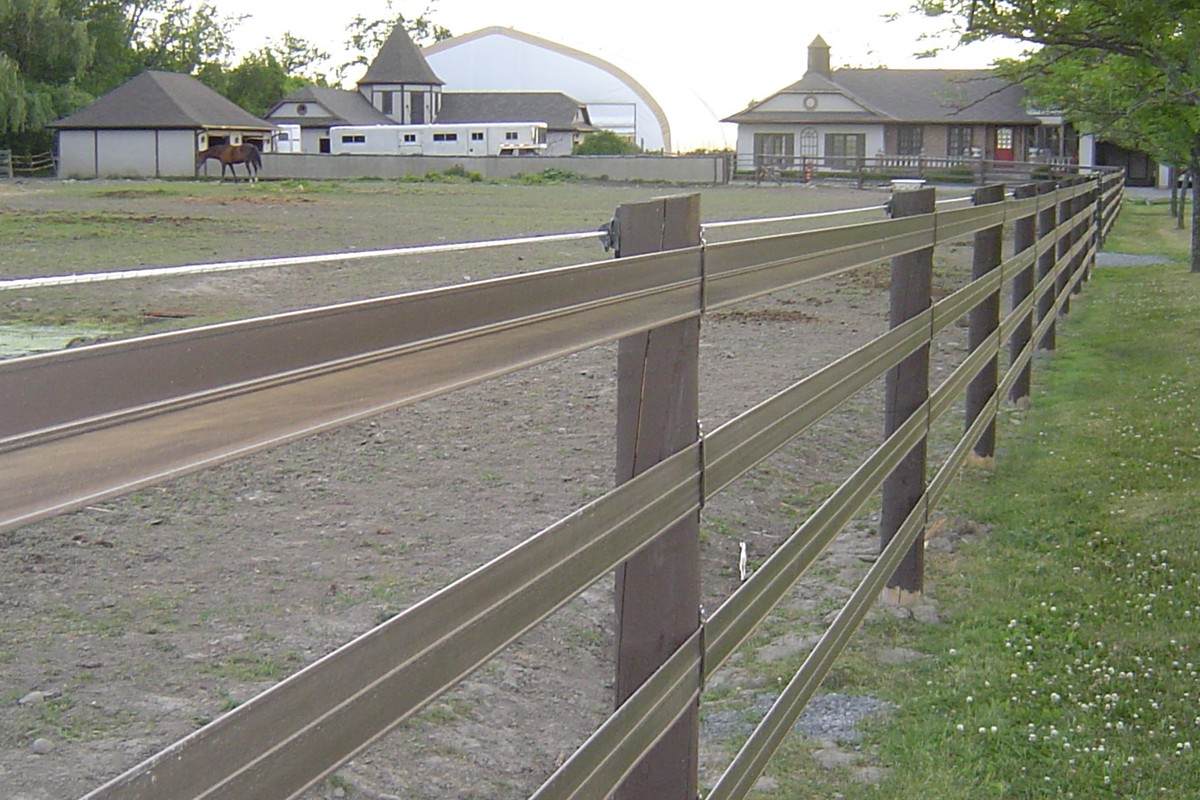 Flex Rail Fence
Flex Rail fencing is designed specifically for horses and is made from high grade plastic with three 12.5-gauge high tensile wires for extra strength. It is a safer alternative to paige wire or oak board. Flex fence combines high durability and great looks in a unique fencing solution. The fence looks like board fence and comes in three colors, white, black, and brown, to match most farm colour schemes.
The unique design allows the flex rails to flex and slide upon impact. Flex Fence is UV resistant and capable of withstanding temperatures well below 40C making it perfect for all climates. The fence is low maintenance as it won't splinter, warp or fade, and no paint is required. Proper installation will greatly increase the life span and attractiveness of the fence.
Flex fence is also great to add as a top rail to other fencing solutions such as paige wire or electric fence, to make a combination fence.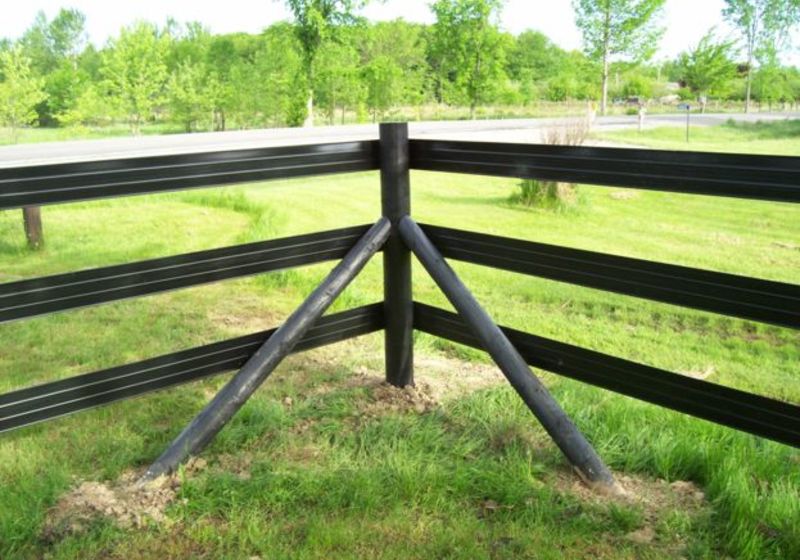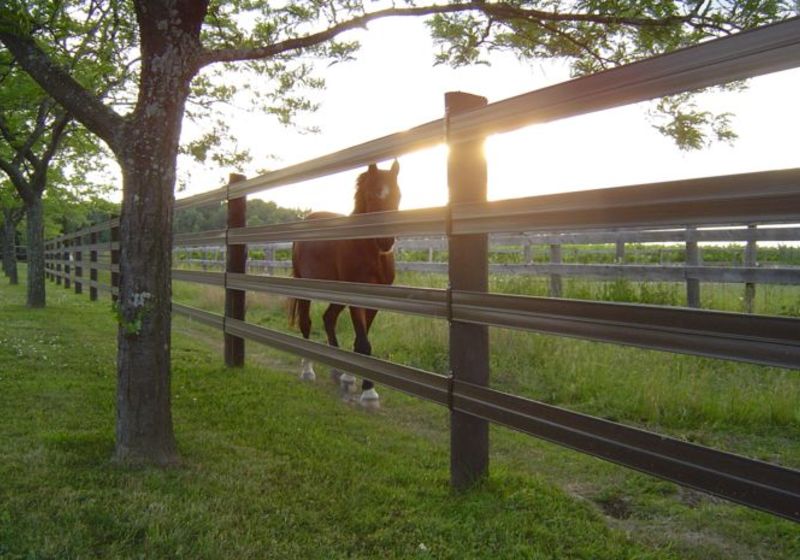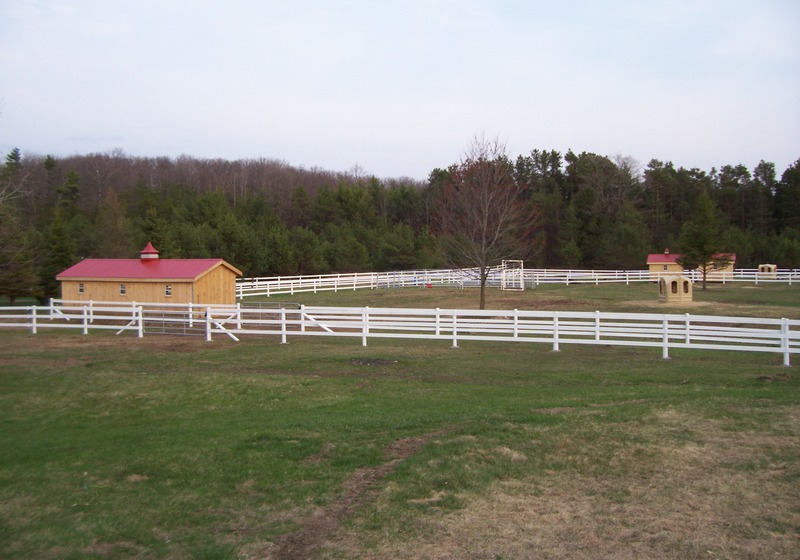 Thanks, Justin and crew were great and we were very please with the results. Thanks for squeezing us into your very busy schedule.

We are very happy with the new fence! Thank you.

Marie and the whole family, especially the horses...

Post Time has been installing my fences for several years now, and I have always been happy - courteous, hard-working and well done! Plus, when I have one of those random problems and I don't know who to call, Post Time has always had a solution. Thank you Post Time!

Hi Kevin & James. I just wanted to drop you a note, thanking you, Doug, and his crew for a great job. The fence looks good, and even my neighbour was complimenting the work. I will certainly mention you to others if they are looking for a fence.

Thank you so much for getting my fence done so quickly. The guys were great and I am so very happy with the fence and gate. Great job, it looks amazing. Thank you again it's sooo nice!

We are very pleased with the fence! Your team was professional and fast. They left no trace of their time here other than the awesome fence.

Thanks for the great service.

Pete and I were more than impressed with Quinton and Tyler's professionalism. they were hardworking and pleasant to work with, and the fence looks great. Please extend our thanks to them.

The fence looks great. We are very pleased with the work. Thank you for a job well done.

Your employees did a wonderful job. We are very pleased with the fence.

Thanks James. Doug and his crew did a fantastic job - we are so pleased!