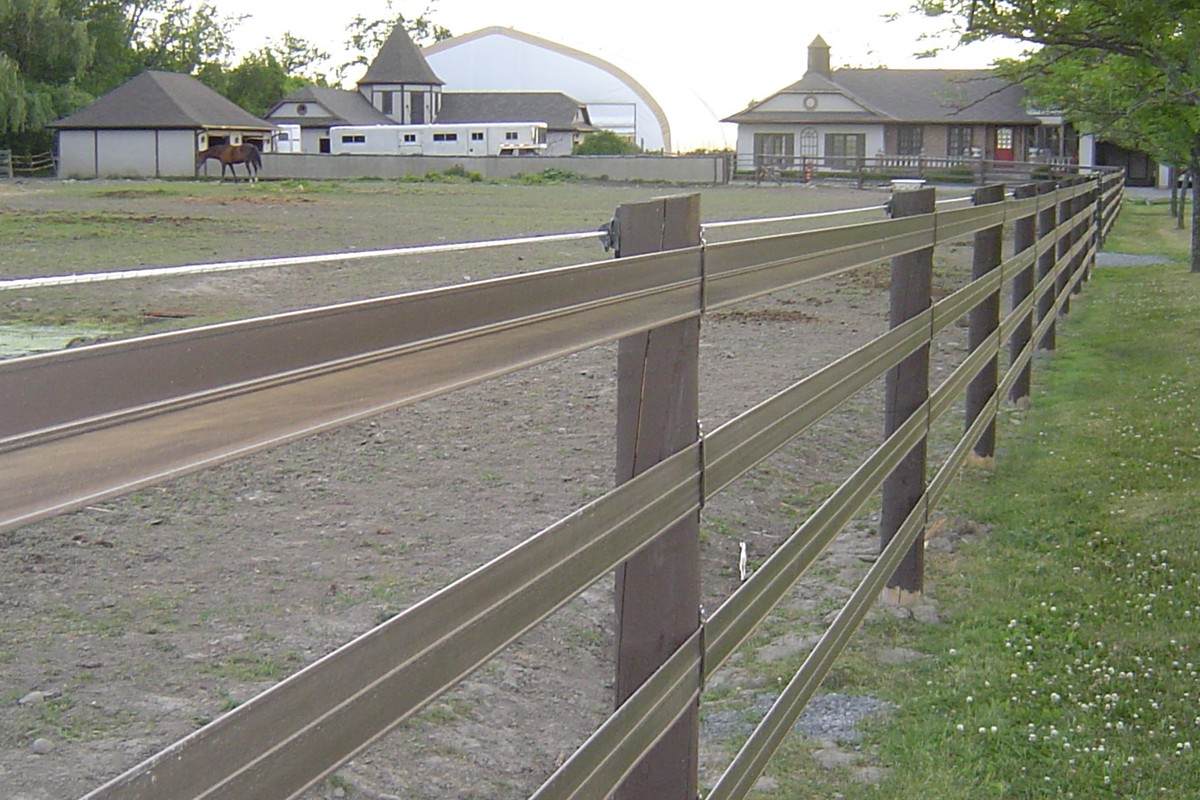 Flex Rail Fence
Flex Rail fencing is designed specifically for horses and is made from high grade plastic with three 12.5-gauge high tensile wires for extra strength. It is a safer alternative to paige wire or oak board. Flex fence combines high durability and great looks in a unique fencing solution. The fence looks like board fence and comes in three colors, white, black, and brown, to match most farm colour schemes.
The unique design allows the flex rails to flex and slide upon impact. Flex Fence is UV resistant and capable of withstanding temperatures well below 40C making it perfect for all climates. The fence is low maintenance as it won't splinter, warp or fade, and no paint is required. Proper installation will greatly increase the life span and attractiveness of the fence.
Flex fence is also great to add as a top rail to other fencing solutions such as paige wire or electric fence, to make a combination fence.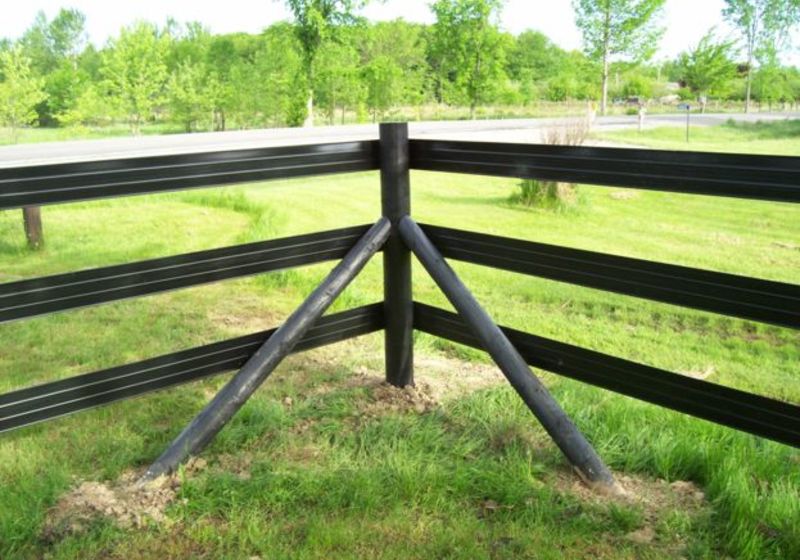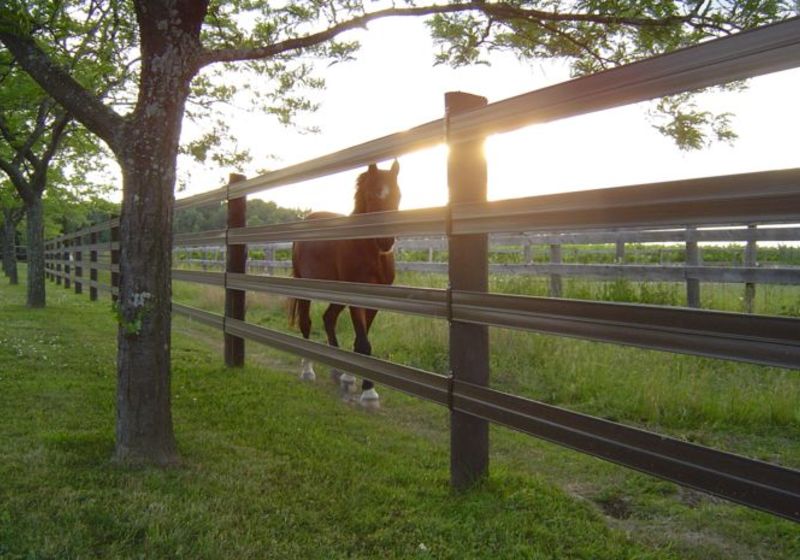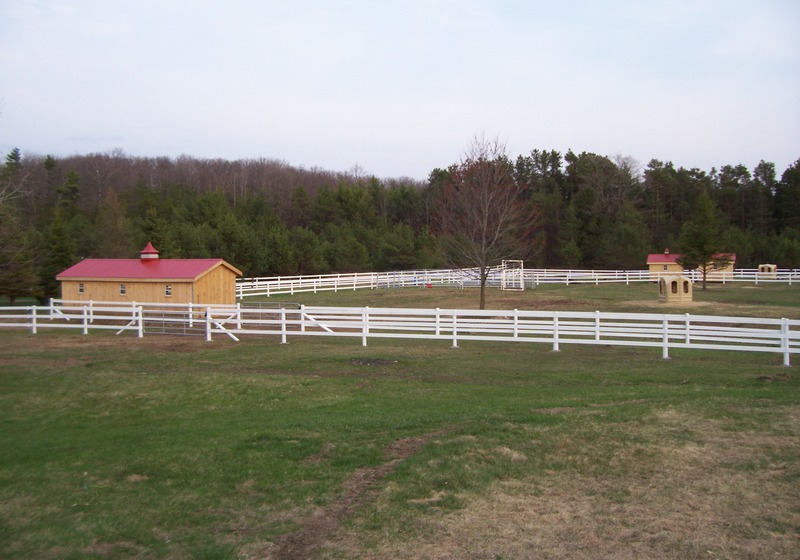 "I wanted to express my appreciation for the amazing experience using Post Time.

The crew on Saturday was great!"

Kevin, Jason, Doug, etc. You done good. Me proud. I sleep now. Me too tired to speak complete sentences. Thanx again.

"Just wanted to send you a quick email to say how happy we are with the new fence.

Jack and his crew did a great job, you can really see when someone cares about the quality of the work they do. Also, he was great at communicating with us throughout the job. I still can't believe that they work through the cold weather the way they did. We will be sure to tell anyone who is doing a fence to give you a call.

Once again, thank you to you and yours on the great work."

Your team, Brandon and Doug have been working on our fence and we are so happy with their work, it is looking great!

Thanks again for coming out again. We respect your dedication and determination. We are so pleased that you guys made sure we were taken care of. We can see this is a company that takes pride in its work.

What a nice job you all did. Thanks

We are over the top happy with the fence. We both feel it is 1000% the best decision we made for our dog family and we want to thank you for supplying quality work.

We are quite satisfied with how it has turned out. Thanks

Thank you again for the wonderful job done, putting up the fence. The fence looks amazing.

A sign of a good company is when they look after the customer when there is a problem. Although the fence that went up looked great, it didn't match the other existing fence. The style matched but the slope didn't. After contacting Post Time they came back and corrected everything to our satisfaction. Tyler is also a very good asset to your company as he did a great job and was a pleasure to deal with. James and Kevin I also thank you for a job well done. I will definitely recommend your company to friends and family.