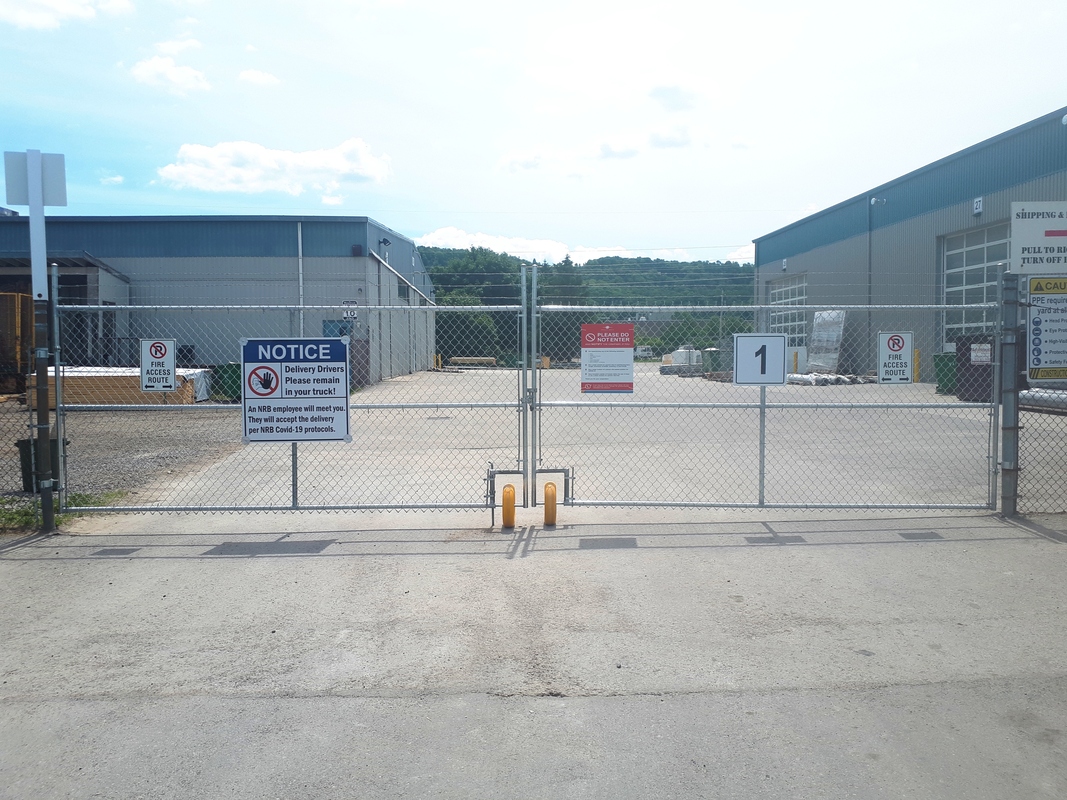 Commercial Swing Gates
Swing gates are used to secure entryways that have a flat open space either behind or in front to accommodate the gate swinging in a wide half-circle. Depending on the size requirements, swing gates can be installed as a single or double gate, up to 60' openings.
Post Time Services installs various styles, heights and specifications of swing gates to suit your needs. Gate choices include commercial chainlink gates, commercial ornamental gates or modest barrier arm gates. Gate automation is also available, to keep traffic flowing, and properties secure with commercial swing gate operators.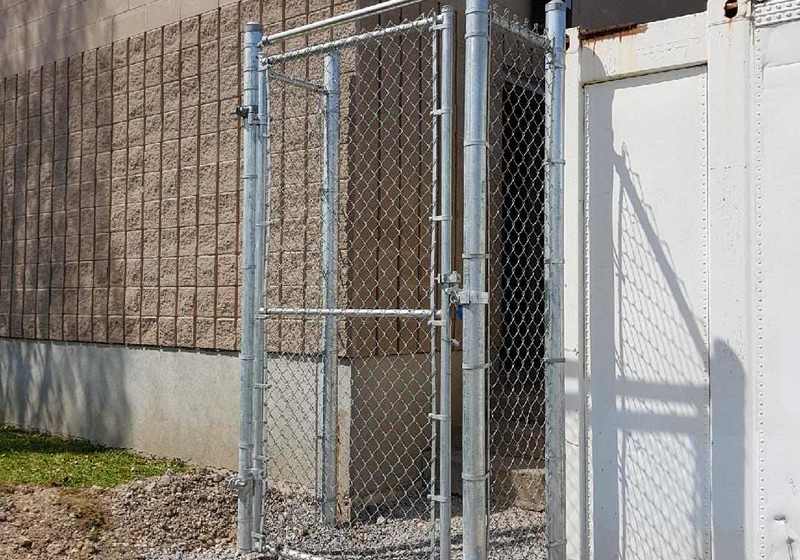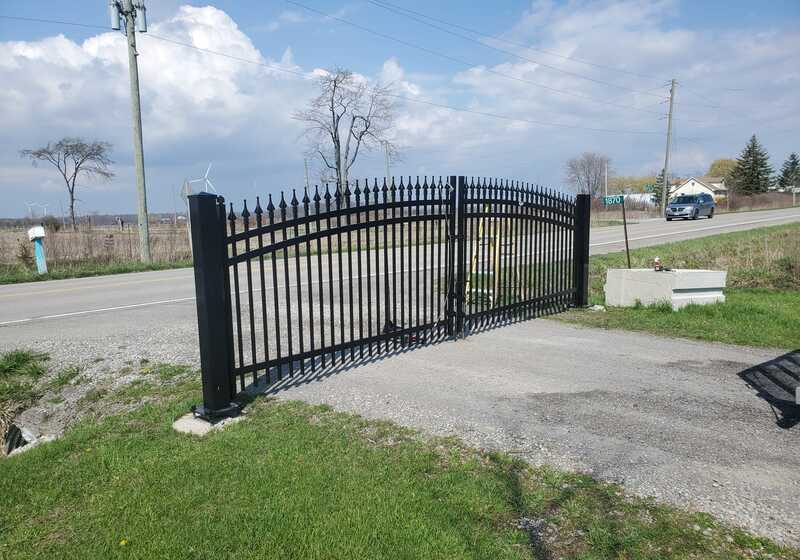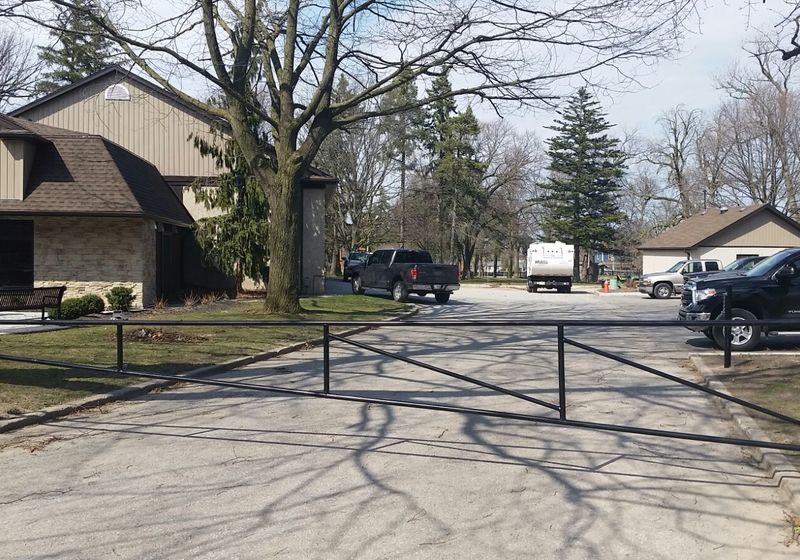 Kevin, thank you very much for replacing the post. You have a couple of great guys working for you.

I just wanted to apologize for not going out to see the boys yesterday. I didn't even get to see the horse barn until this morning. I want to tell you it looks absolutely BEAUTIFUL!!!! I'm thinking of taking one of the stalls for myself. I have called the building the "Tajmastall"! I hope the boys were not too upset but I knew they didn't need a babysitter or supervision of any kind. I was amazed at the amount of work they got done. WOW!!! Thanks for a beautiful job!

Thank you so much; you guys are awesome to work with!

Thank you so much for our beautiful fence.

Thank you all so much. Such great teams and excellent work. I'm a realtor, so I will definitely be recommending you to clients and other agents.

Just want to take a minute to share how pleased Marg & I are with the recent fencing installation to our property. The results are exactly what we envisioned. Doug & Richard are true professional, perfectionist installers - second to none. We thoroughly enjoyed having them on the property as they are pleasant, courteous & knowledgeable. We highly recommend them!

Good Morning Kevin - Thank you for your prompt response. Thanks for thinking ahead – love people who are proactive. Guys did a fantastic job with the fence – it looks great. Thank you for a great job!

You did a wood fence in Ridgeway. That is the nicest wood fence job I've ever seen.

Excellent job! Very happy with the work and my new fence!

Cedar stall is fantastic; your crew did an amazing job! Thank you so much.