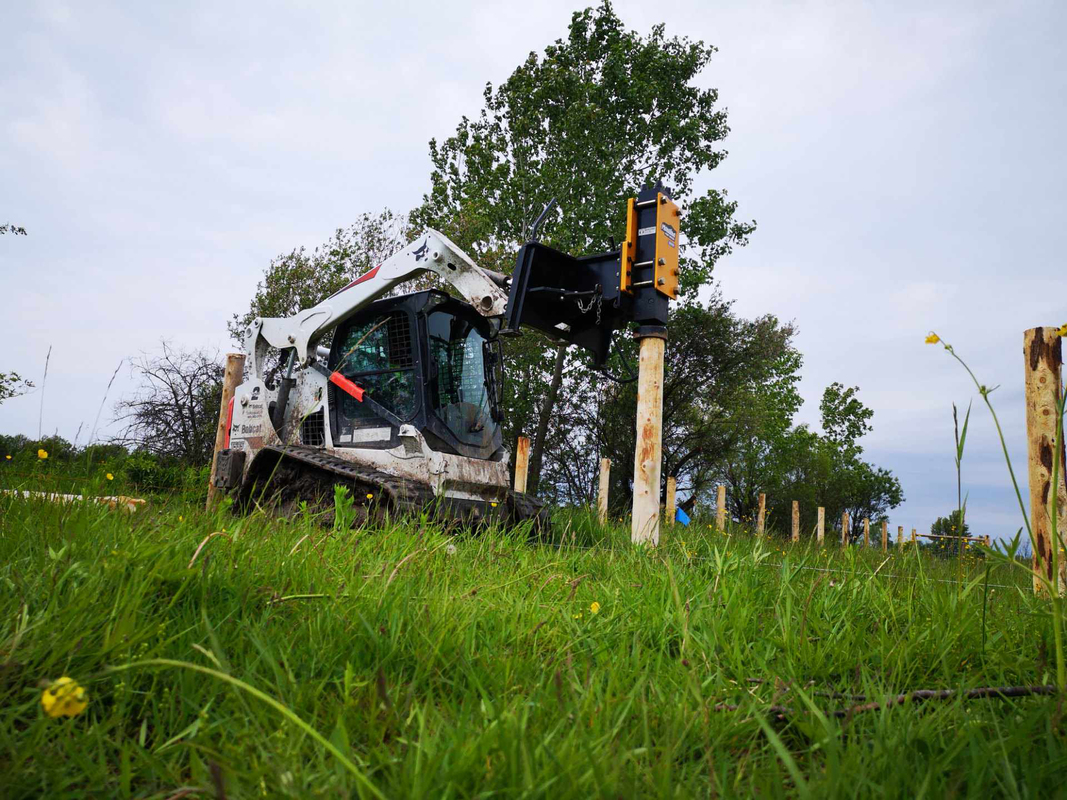 Equipment
No job too big, no job too small, we have the equipment to accommodate them all!

We have skidsteers with tracks to distribute the weight of the machine more evenly & minimize ruts from tires. Our walk-behind machines allow access into tighter locations for auger, bucket or forks. The 2-man handheld beaver augers allow us to get into even smaller spaces. Auger sizes range from 6" to 24" diameters, other sizes are available if needed & rock augers are also available. We have attachments for our skidsteers to auger holes up to 7' depths. Lastly, lets not forget about good old-fashioned elbow grease for the jobs that require manual hand digging.

We have 3 post pounder attachments for our skidsteers and handheld gas-powered vibrating post pounders for the tighter locations where the skidsteer will not fit.

For the DIY-ers we rent out certain manual tools, post drivers and fence stretchers, 2-man hand held beaver augers, Wheatheart Heavy Hitter post pounding which is a tow-behind unit, as well as a post pounder that mounts to your skidsteer.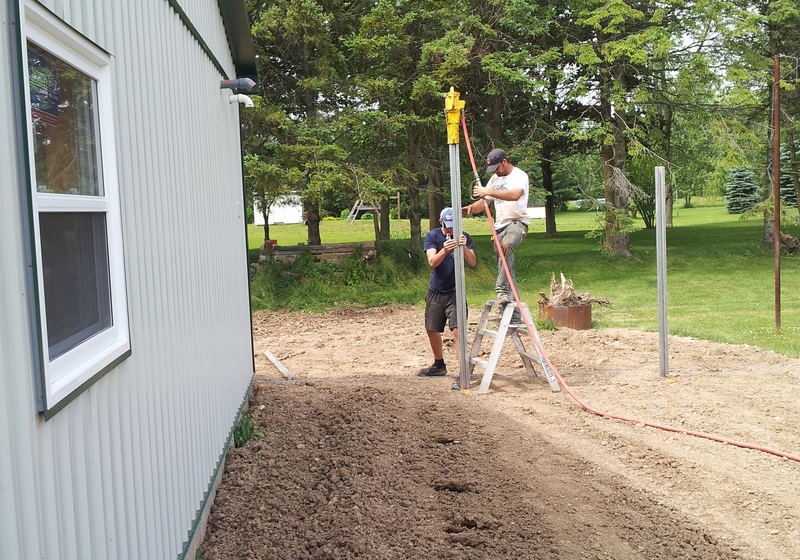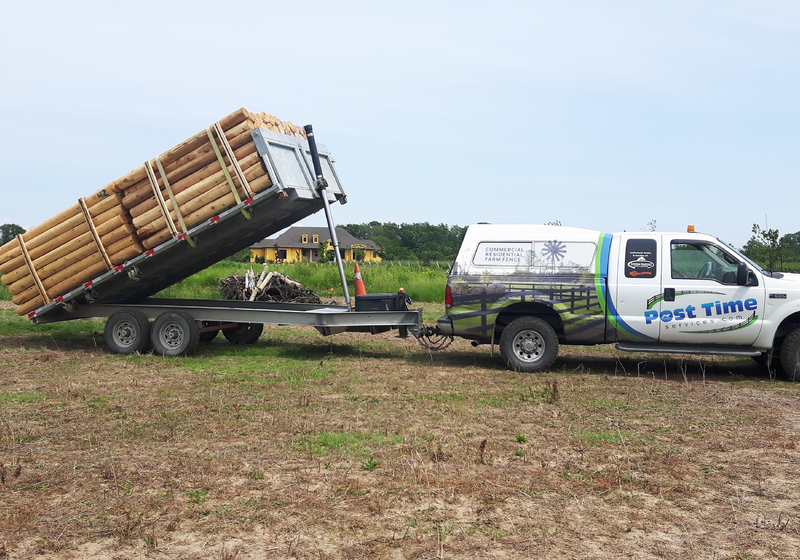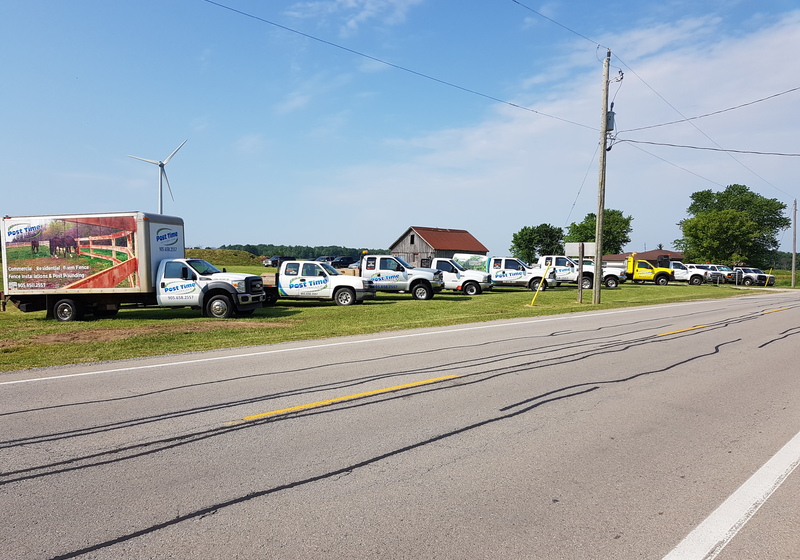 Great job on the fence. Thanks again.

I would like to pass along our appreciation for the absolutely fabulous customer experience and recognize the quality of the repair. The repair person was excellent, great service and he is obviously very experienced in his craft. Repair completed and everything left clean after he left... great job! Thanks.

Kevin, we would like to thank you for having the best team possible to design & construct our fence. Our initial contact with your company was through James, he was very professional & personable. We were fortunate to have the team led by Jack, whom we must say is a natural born teacher/leader. His ability to guide and teach the younger men to work to his high standard was done with respect & patience. Jack, Tyler Derrick & Donny were great to have around our home daily. They are all very hard workers, pleasant with great attitudes... and great sense of humour. While constructing our fence the guys encountered a few combative neighbours, they handled our neighbours with smiles and polite conversation. Now our fence: It's fabulous! The workmanship is of the highest quality. The fact that we have dogs was taken into account & the fence was made flush to the ground so the dogs can't get underneath. Our property isn't flat, but instead large with a stream that runs through it, again with our dogs in mind a screen was added for their safety. A custom gate was made for us like nothing we have ever seen before. Overall our experience with Post Time was 10/10 and we will definitely be using them for our deck, also we will recommend Post Time to everyone who admires our fence.

Thanks for everything, we are very pleased with the finished product. Great work.

Thank you very much. Spoke with the insured, she is quite pleased with the completed work and wanted to mention Jensyn and Jack were extremely hard workers.

Thanks so much. We love the fence and your guys did an amazing job!

Kevin, I am remiss in not thanking you and your team for a great product and a fine organization to work with.

The fence is doing the job it was meant to do. Lots of comments on it, all good. Gave a couple of references.

Another professional job done well by Doug & Crew! Happy with how it all worked out.

Just want to say thank you to the whole team for responding to emails quickly being punctual and professional.

We have also already recommended you and your team to friends of ours.