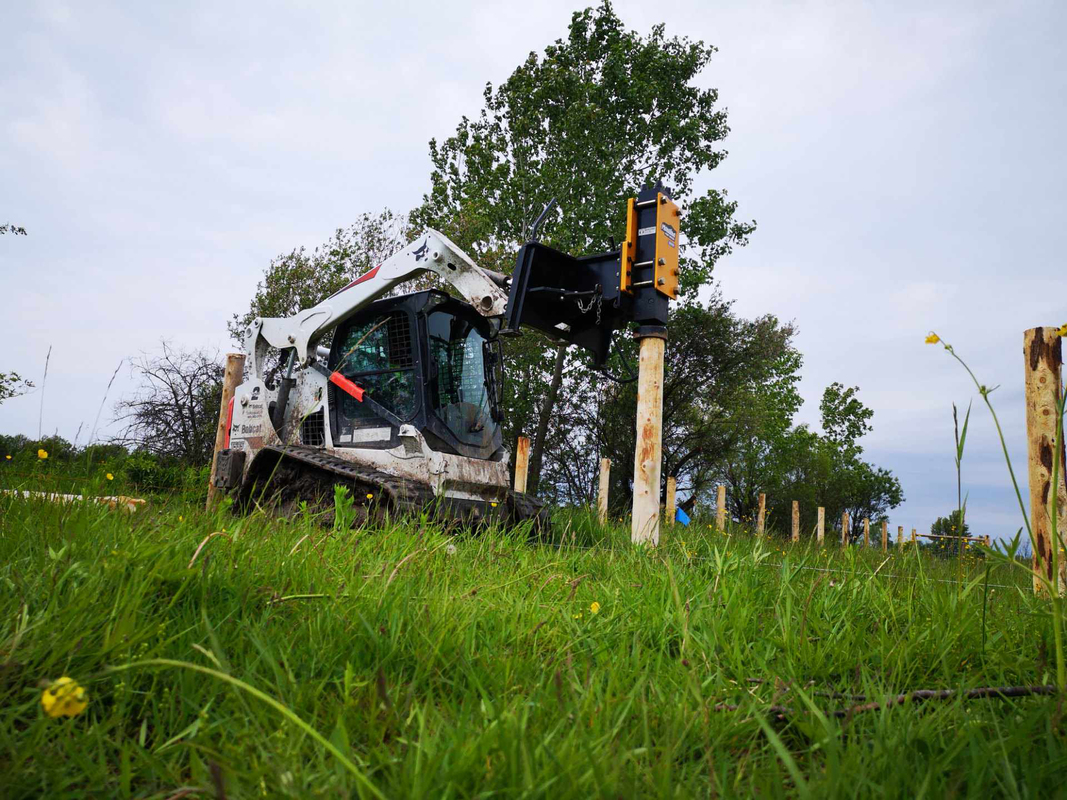 Equipment
No job too big, no job too small, we have the equipment to accommodate them all!

We have skidsteers with tracks to distribute the weight of the machine more evenly & minimize ruts from tires. Our walk-behind machines allow access into tighter locations for auger, bucket or forks. The 2-man handheld beaver augers allow us to get into even smaller spaces. Auger sizes range from 6" to 24" diameters, other sizes are available if needed & rock augers are also available. We have attachments for our skidsteers to auger holes up to 7' depths. Lastly, lets not forget about good old-fashioned elbow grease for the jobs that require manual hand digging.

We have 3 post pounder attachments for our skidsteers and handheld gas-powered vibrating post pounders for the tighter locations where the skidsteer will not fit.

For the DIY-ers we rent out certain manual tools, post drivers and fence stretchers, 2-man hand held beaver augers, Wheatheart Heavy Hitter post pounding which is a tow-behind unit, as well as a post pounder that mounts to your skidsteer.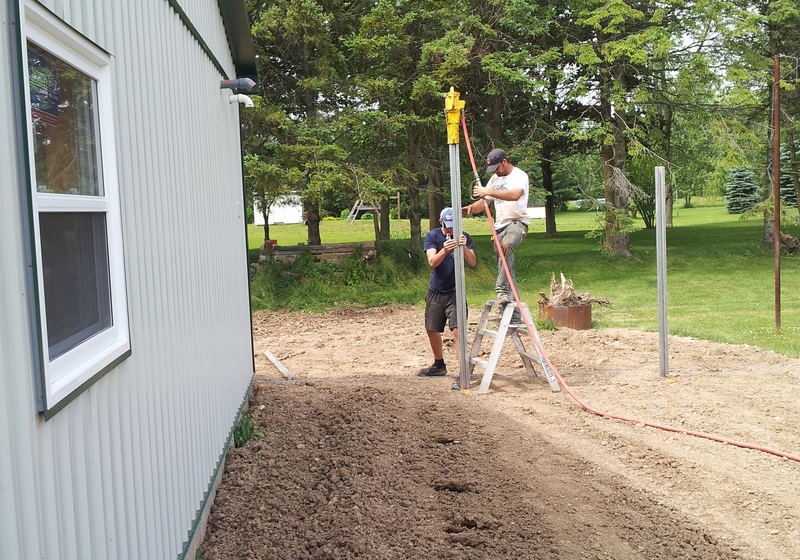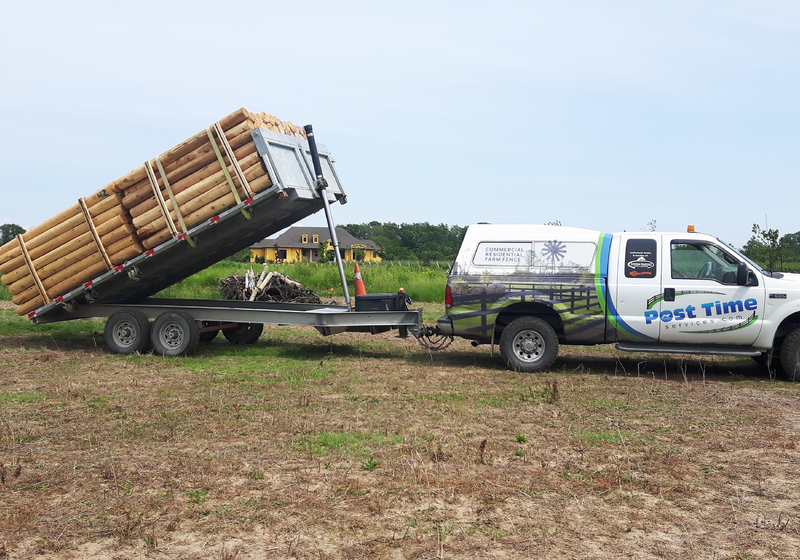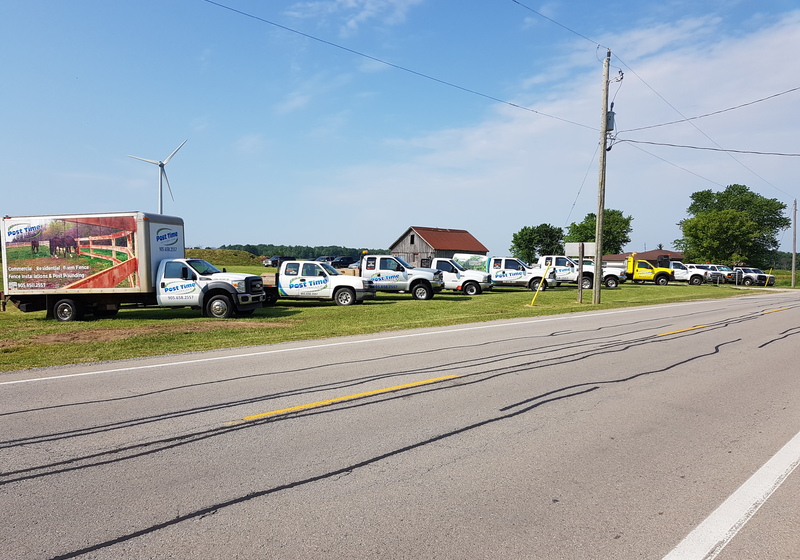 I want to thank you all once again for the awesome work that you have done on my property (past and present). I am already enjoying the benefit of the fences that you have recently installed, it has given me a new sense of security and look marvelous! My wooden fences are holding up beautifully and give me and my dogs a great deal of privacy and security. As always, your craftmanship is second to none! It is always a pleasure to do business with ALL of you at Post Time Services. I will look forward to having you come back again to install a few more posts!

Thanks so much! Will be telling everyone to use you guys!

Thank you very much. Spoke with the insured, she is quite pleased with the completed work and wanted to mention Jensyn and Jack were extremely hard workers.

Cedar stall is fantastic; your crew did an amazing job! Thank you so much.

The fence looks fantastic. Your crew did a great job and my neighbour and wife commented on how approachable and easy going they were. Thanks for the great work.

Thanks so much for getting the fence done so quickly. We are so happy with the work. Your guys are awesome.

Just wanted to say thank you, the guys did a great job and everything was properly cleaned up. Our neighbours are very happy with the result also. I will be sure to recommend Post Time Services to anyone.

Thanks James. Doug and his crew did a fantastic job - we are so pleased!

Occasionally in life you run into somebody that far exceeds you expectaions. Jack has been that guy. Not just his talents but his loyalty professionalism and attention to detail while doing it and a caring and charismatic way. Not just stop at that; everyone of the young men you have working for you is exceptional. Vitor, I'm sad to tell you, will not be in your employ for long. That kid is going places!

We are so pleased with the job and how the fence looks. Jack and his partner did a flawless job and were super courteous and are true masters of there trade. Many thanks to them and to you for making this a wonderful experience.