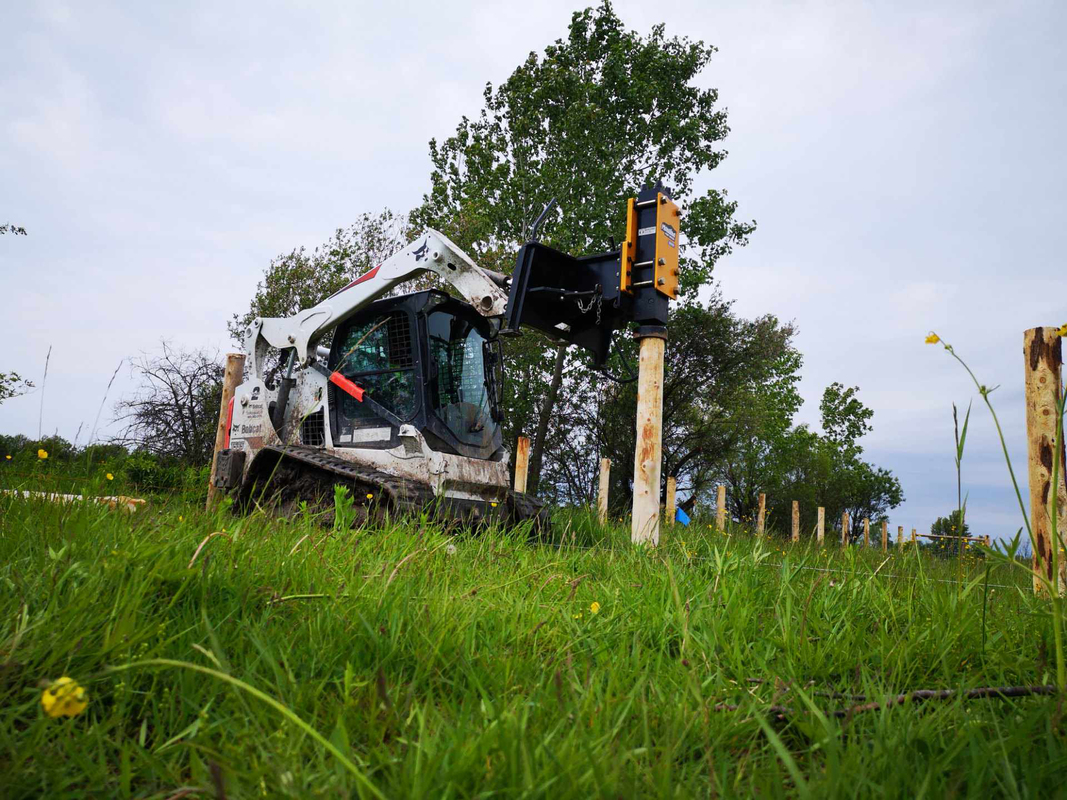 Equipment
No job too big, no job too small, we have the equipment to accommodate them all!

We have skidsteers with tracks to distribute the weight of the machine more evenly & minimize ruts from tires. Our walk-behind machines allow access into tighter locations for auger, bucket or forks. The 2-man handheld beaver augers allow us to get into even smaller spaces. Auger sizes range from 6" to 24" diameters, other sizes are available if needed & rock augers are also available. We have attachments for our skidsteers to auger holes up to 7' depths. Lastly, lets not forget about good old-fashioned elbow grease for the jobs that require manual hand digging.

We have 3 post pounder attachments for our skidsteers and handheld gas-powered vibrating post pounders for the tighter locations where the skidsteer will not fit.

For the DIY-ers we rent out certain manual tools, post drivers and fence stretchers, 2-man hand held beaver augers, Wheatheart Heavy Hitter post pounding which is a tow-behind unit, as well as a post pounder that mounts to your skidsteer.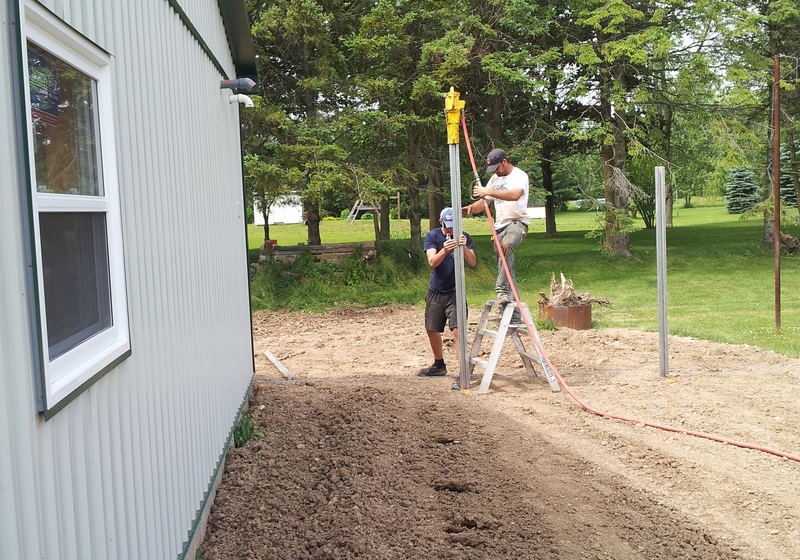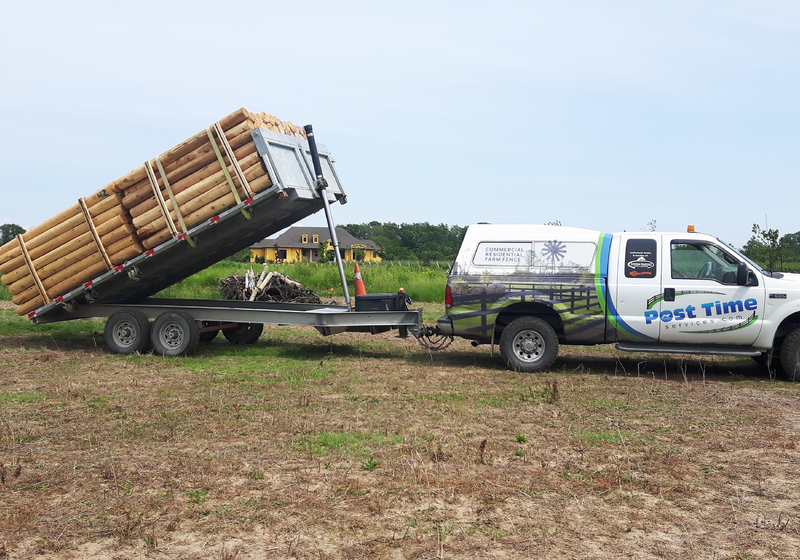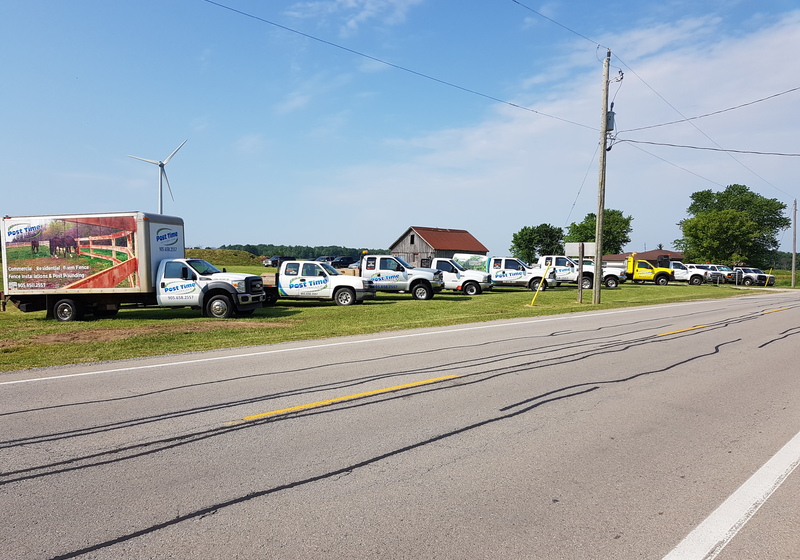 We are very happy with the new fence! Thank you.

Marie and the whole family, especially the horses...

Kevin, I am remiss in not thanking you and your team for a great product and a fine organization to work with.

Shout out to the Post Time work crew. Boys did a good job with installing my vinyl fencing. Happy with all the work put in it! Thanks again guys!

James, We are extremely pleased with how beautiful the fence is, and everyone who sees it comments on what a wonderful job was done and how good it looks! I'm so glad we were directed to Post Time, and will recommend you to others we come in contact with.

Everything is going really well! The fences look great and the guys are doing an awesome job!

Cedar stall is fantastic; your crew did an amazing job! Thank you so much.

Hey James. Great job and thank you so much for helping keep my grandbabies safe.

Thanks again for the job fixing the fence! They did a good job!

Just wanted to let you know that we're very pleased with the repair and the professionalism of your staff.

Their installers are perfectionsists, they put a beautiful chain link fence around our pool, and installed a side driveway for our heavy vehicles. Highly recommended company.