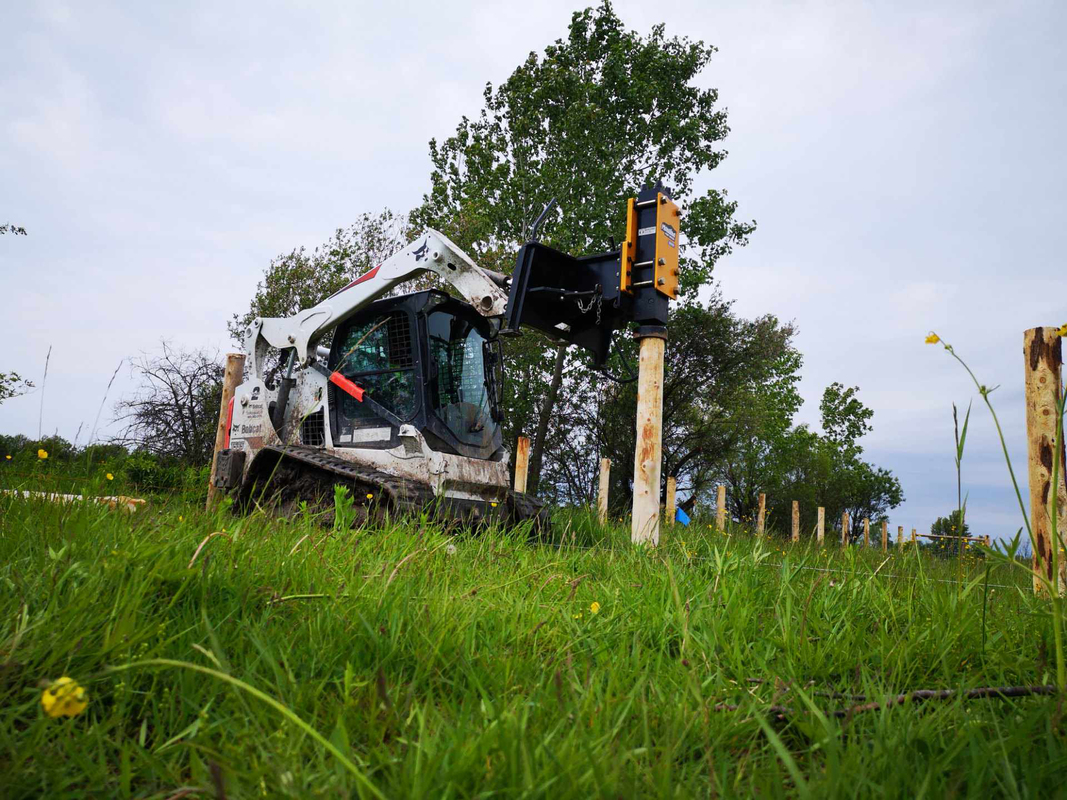 Equipment
No job too big, no job too small, we have the equipment to accommodate them all!

We have skidsteers with tracks to distribute the weight of the machine more evenly & minimize ruts from tires. Our walk-behind machines allow access into tighter locations for auger, bucket or forks. The 2-man handheld beaver augers allow us to get into even smaller spaces. Auger sizes range from 6" to 24" diameters, other sizes are available if needed & rock augers are also available. We have attachments for our skidsteers to auger holes up to 7' depths. Lastly, lets not forget about good old-fashioned elbow grease for the jobs that require manual hand digging.

We have 3 post pounder attachments for our skidsteers and handheld gas-powered vibrating post pounders for the tighter locations where the skidsteer will not fit.

For the DIY-ers we rent out certain manual tools, post drivers and fence stretchers, 2-man hand held beaver augers, Wheatheart Heavy Hitter post pounding which is a tow-behind unit, as well as a post pounder that mounts to your skidsteer.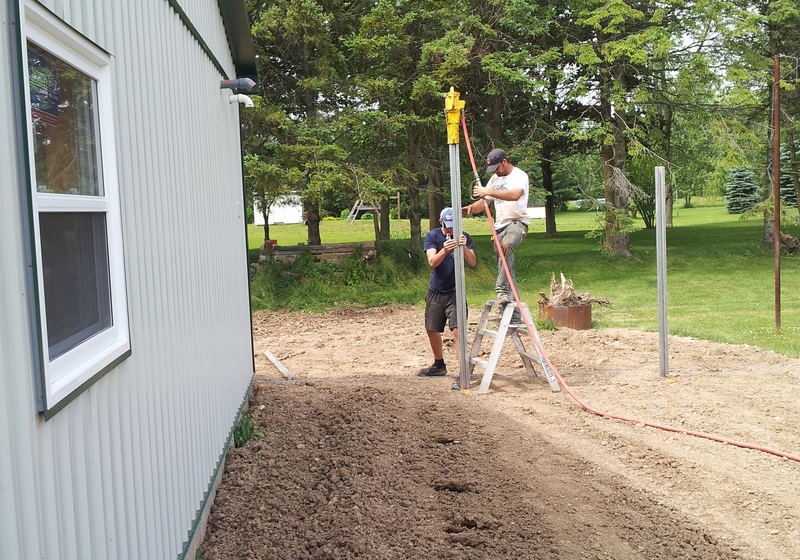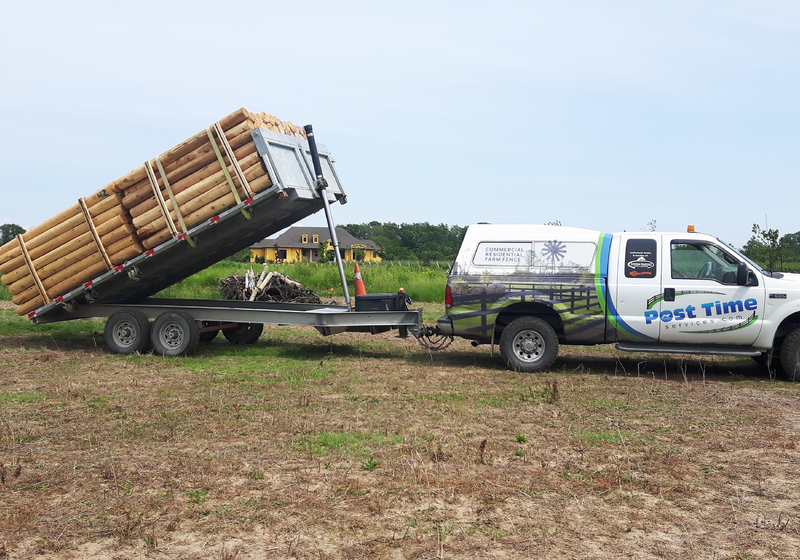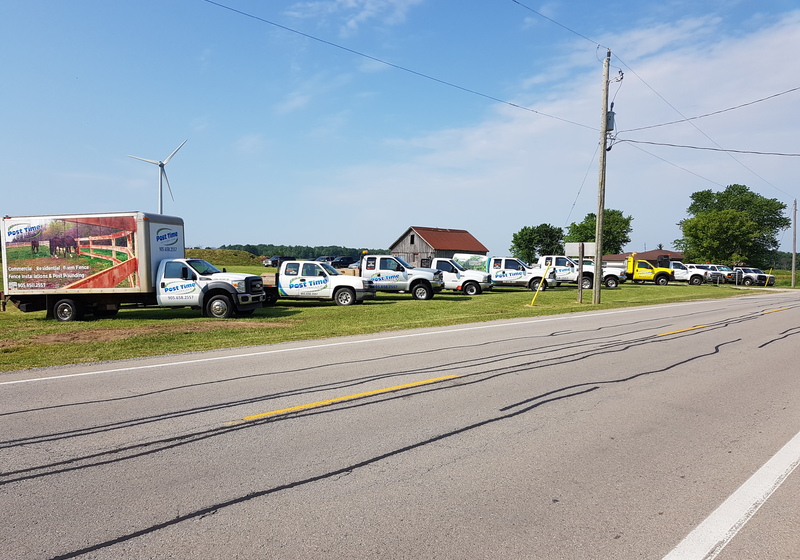 Thank you so much for installing the fence. I really like it. It's way better. Anyhow, I just want to let you know your guys did a phenomenal job.

Thank you so much for such a prompt and well done fence.

Kevin, I am remiss in not thanking you and your team for a great product and a fine organization to work with.

Thanks so much for all your work. Your crew was wonderful...especially Zack; great customer service when dealing with a client. He is to be commended.

Great job as always. Thank you to you and your crew.

Your guys did an excellent job cleaning up the work site when they left. It was something my father always stressed, clean up the work site every day even if you are not done. We are very pleased with the work and would recommend your services to our family and friends.

Thanks Heidi. We are very happy with the fence and I have already recommended your company to several friends and family.

The Plain Bay Polo Centre moved to Wainfleet in March of 2018. We started getting quotes to install fences, barns, stalls, arena, polo field, and more. Then I had my first meeting with James from Post Time. He was very helpful. We walked the property and spoke about my plans and what Post Time would be able to help me with. We had received many quotes for our planned thousands of feet of fencing, from no climb wire with a top rail and more electric fences and gates than we could keep track of. We ended up going with Post Time to do all of our work, including a privacy gate at the end of the driveway. That is when we got to meet the rest of the crew from Post Time. Everyone was full of smiles, chatty, and more than willing to help out. It was a great group from the start to the end of the project. Kevin was able to help with much more than fencing. We installed a one of a kind hitting cage in the club house, stall fronts, more gates, and we continued to add more paddocks throughout 2020. When I need a quick fix of ASAP due to visiting teams, charity events, or even another set of hitching posts, Kevin and crew would arrive the very next if not the same day. I would never call anyone else other than Post Time for any of our needs, as they helped us with more than just fencing. Through the many farms we have owned and built, I would say Post Time is the best company I have ever worked with and exceeded all expectations by 120%. Thank you Post Time!

Thank you for completing our fence. The hard work is very much appreciated and it shows in the quality of workmanship.

Thank you for the work, it looks great and feels very solid and the workers didn't need any assistance, they just came, introduced themselves and proceeded with the job. We're very happy with the service!