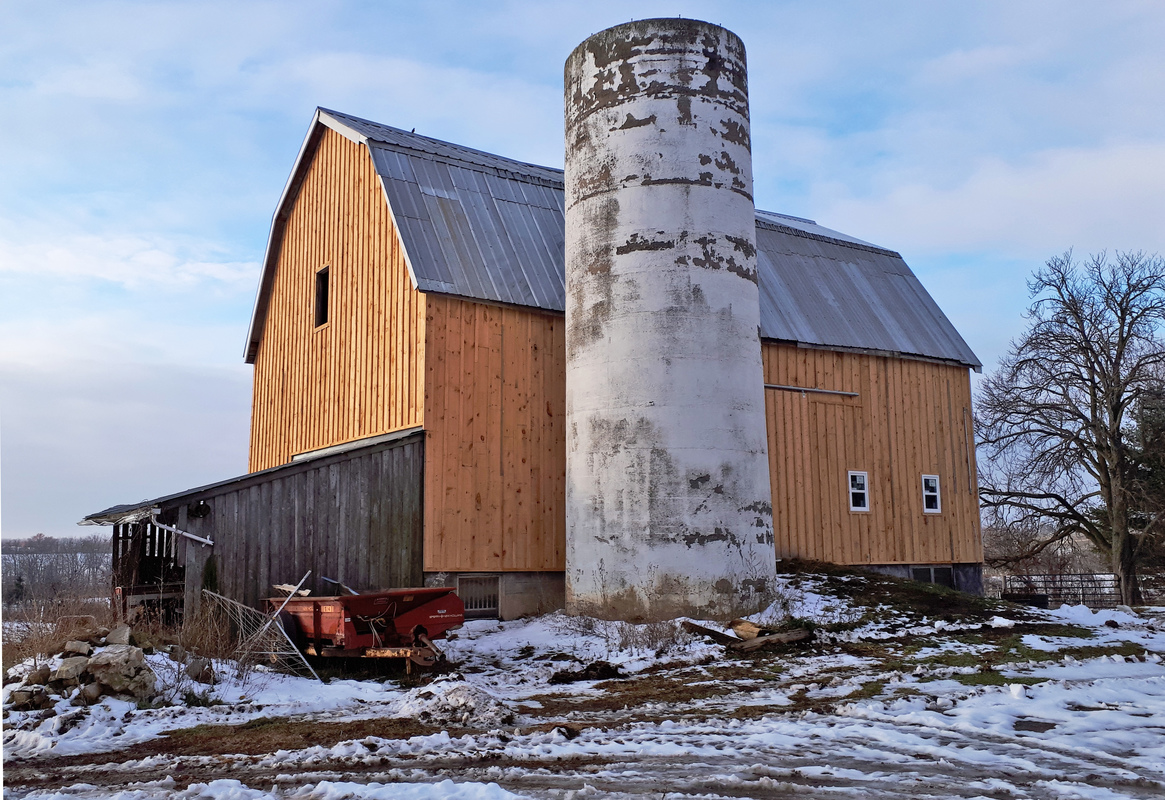 Barn Renovations
When your barn is structurally sound but its appearance is worn, Post Time Services can help bring your barn back to life. We specialize in interior and exterior cosmetic barn renovations, from exterior board and batten refacing, window and door installations, interior retrofitting and upgrading, horse stalls, barn flooring, stable accessories and much more. Contact Post Time Services, whether it be to find the right products for your needs or make your vision a reality, we are here to help make those steps happen.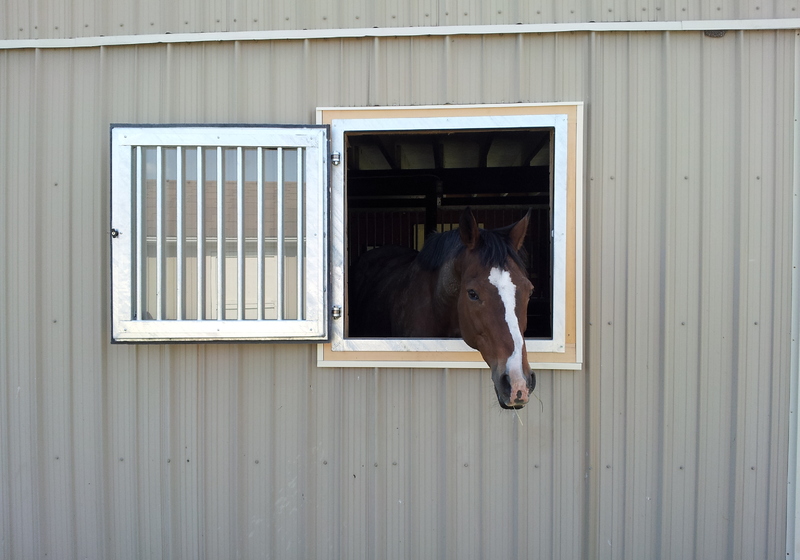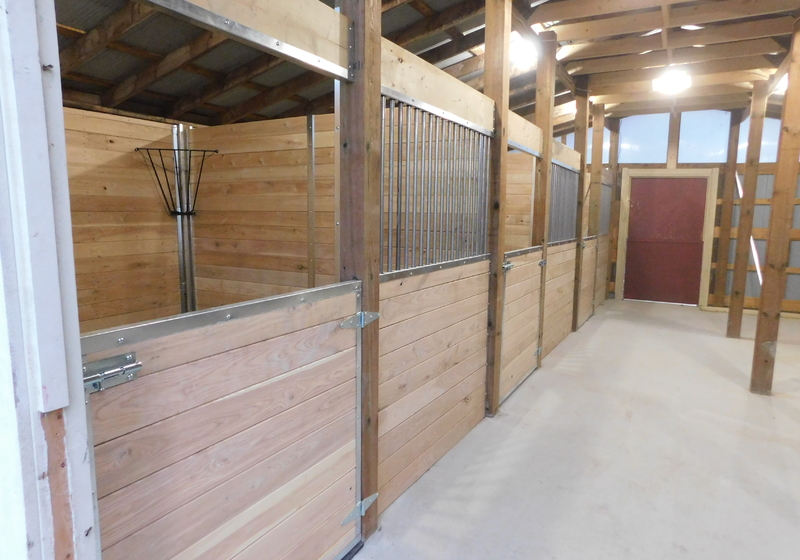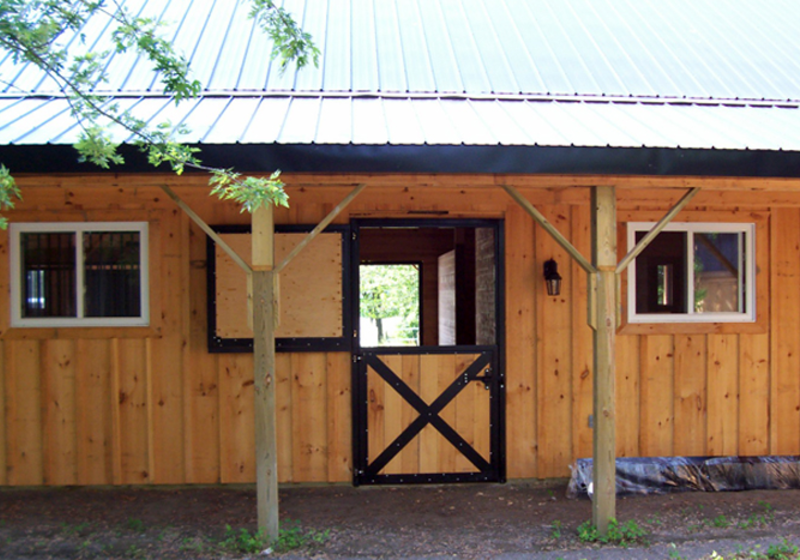 Kevin, just Wow! 5 Star Plus! We cannot say enough about the service and professionalism of Post Time Services. From the moment we requested a quote everything just moved forward seamlessly.

The fence looks AMAZING and was done in record time. We are so happy with everything and would not hesitate to recommend Post Time Services to everyone. We have to say a big thank you to the crew Jack, Greg, Shawn, Drew, Jensyn, Doug, and Paul. Especially Jack who did some magic around our shed and had some better ideas for us. Also a big thank you to James who popped by each time we had question in the planning and estimation stage.

Thank you Post Time Services.

The Plain Bay Polo Centre moved to Wainfleet in March of 2018. We started getting quotes to install fences, barns, stalls, arena, polo field, and more. Then I had my first meeting with James from Post Time. He was very helpful. We walked the property and spoke about my plans and what Post Time would be able to help me with. We had received many quotes for our planned thousands of feet of fencing, from no climb wire with a top rail and more electric fences and gates than we could keep track of. We ended up going with Post Time to do all of our work, including a privacy gate at the end of the driveway. That is when we got to meet the rest of the crew from Post Time. Everyone was full of smiles, chatty, and more than willing to help out. It was a great group from the start to the end of the project. Kevin was able to help with much more than fencing. We installed a one of a kind hitting cage in the club house, stall fronts, more gates, and we continued to add more paddocks throughout 2020. When I need a quick fix of ASAP due to visiting teams, charity events, or even another set of hitching posts, Kevin and crew would arrive the very next if not the same day. I would never call anyone else other than Post Time for any of our needs, as they helped us with more than just fencing. Through the many farms we have owned and built, I would say Post Time is the best company I have ever worked with and exceeded all expectations by 120%. Thank you Post Time!

Thank you so much for installing the fence. I really like it. It's way better. Anyhow, I just want to let you know your guys did a phenomenal job.

My new decorative fence and everything listed on your estimate, has been completed and it looks awsome. Your two installers did a great job and I will recommend your services to everyone. Thank you for the fast service.

James: Thank you very much for the quickness in augering & setting the fence posts. The two young men that did the work were very hard working & very professional.

Professionalism, efficient service and attention to detail! Thank you for doing an astounding job!

Thanks for the great fencing job.

Kevin, your guys must be exhausted today. They worked hard yesterday and we thank you for that! It was a big job, dirty, cold, miserable and they kept at it. Everything looks great. Thank you.

Thanks so much for a fantastic job. Neighbours all love it too. I hope Post Time receives more business from doing a professional job.

The fence looks terrific, the crew worked really efficiently and did a really great job with the installation! Thank you for the excellent service, I have already referred you to my neighbor.