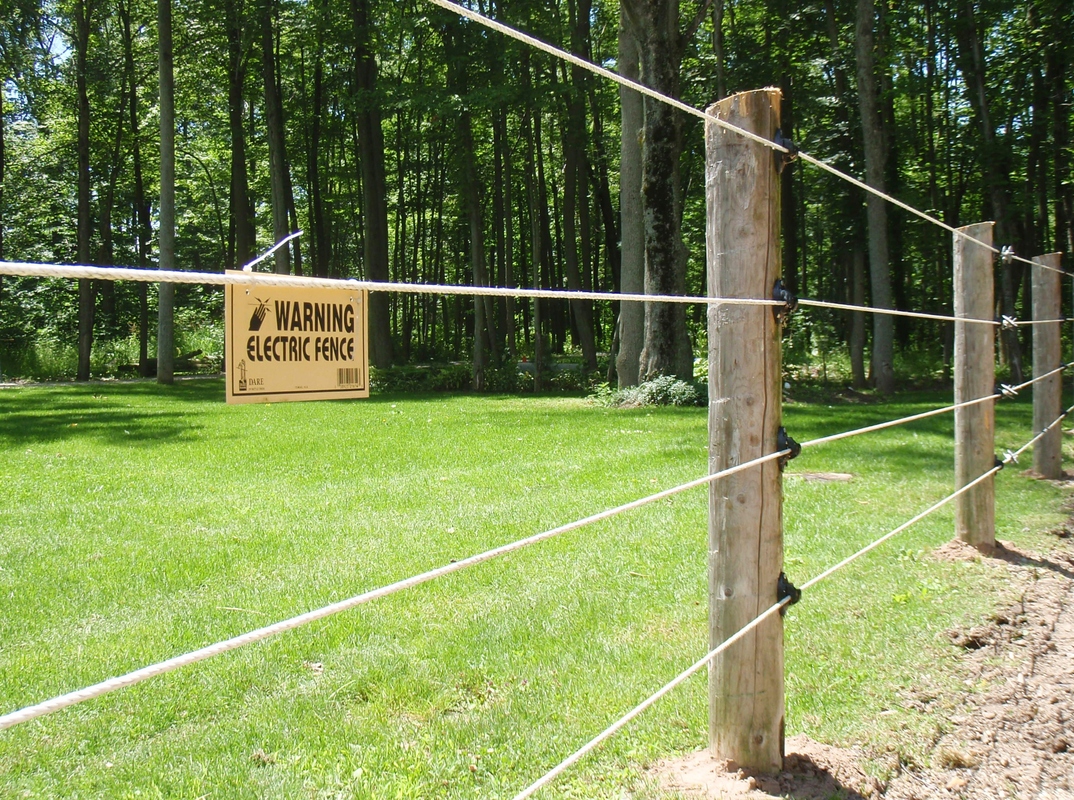 Electric Fence
Electric fencing is the most cost effective fencing system available. It requires little maintenance and installs quickly and easily.
It provides a psychological and physical barrier to contain most animals.
Electric fencing may be used on its own or added on to existing fencing to deter animals from pushing on the fence. This will extend the life of the existing fence.
Choices range between electric braid tape, electric rope, galvanized high tensile wire, polywire, electric tape, or hot cote wire.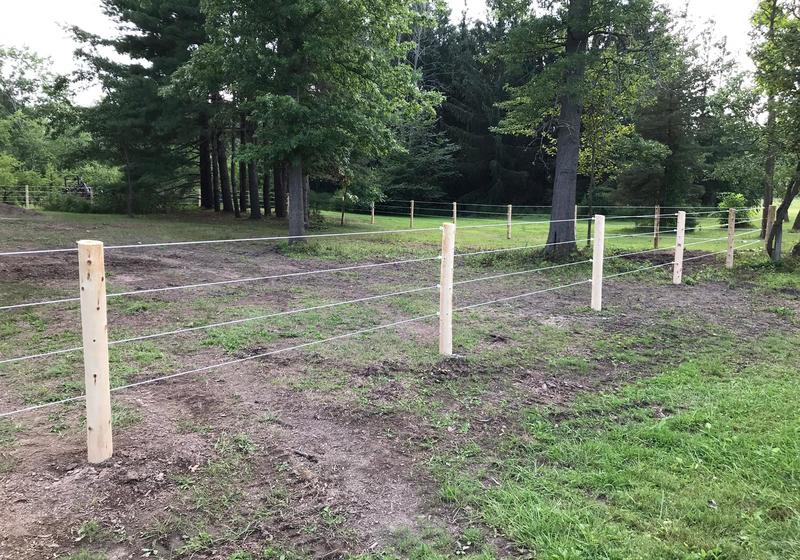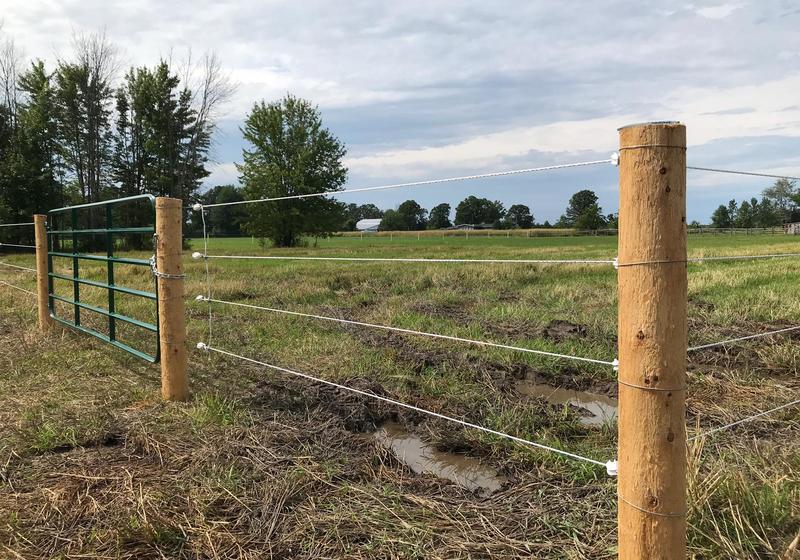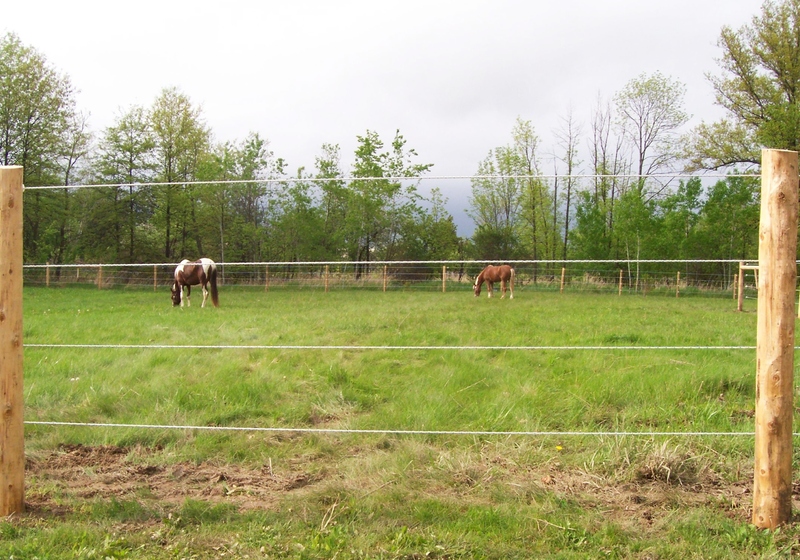 Great job on the fence. Thanks again.

Thanks for everything, we are very pleased with the finished product. Great work.

Wow, the last section and the gates are beautiful. We are really pleased with all your work. Thanks so much.

Their installers are perfectionsists, they put a beautiful chain link fence around our pool, and installed a side driveway for our heavy vehicles. Highly recommended company.

Kevin, we are extremely proud of the work you've complete for us. Your team was nothing but friendly, efficient, professional and meticulous. We've had people stop in their cars to compliment the look and also ask who did the work. We've recommended you highly. The men who came were not only organized and clean, but also kind & caring toward myself & children. We are very pleased with this job.

Very impressed with service, installation, customer support, and the installation was done within the time indicated. Great job on the fence. Almost a year now, no issues, good quality, solid construction and very beautiful. So glad for their business!

Thank you for sending the guys to install the fence on Park St. It looks beautiful and durable and I'm so happy. The two men were very polite and respectable while working on site. I'm hoping to use your services again for more projects.

Good work on our fence, thanks Kevin.

Thanks, Justin and crew were great and we were very please with the results. Thanks for squeezing us into your very busy schedule.

The Plain Bay Polo Centre moved to Wainfleet in March of 2018. We started getting quotes to install fences, barns, stalls, arena, polo field, and more. Then I had my first meeting with James from Post Time. He was very helpful. We walked the property and spoke about my plans and what Post Time would be able to help me with. We had received many quotes for our planned thousands of feet of fencing, from no climb wire with a top rail and more electric fences and gates than we could keep track of. We ended up going with Post Time to do all of our work, including a privacy gate at the end of the driveway. That is when we got to meet the rest of the crew from Post Time. Everyone was full of smiles, chatty, and more than willing to help out. It was a great group from the start to the end of the project. Kevin was able to help with much more than fencing. We installed a one of a kind hitting cage in the club house, stall fronts, more gates, and we continued to add more paddocks throughout 2020. When I need a quick fix of ASAP due to visiting teams, charity events, or even another set of hitching posts, Kevin and crew would arrive the very next if not the same day. I would never call anyone else other than Post Time for any of our needs, as they helped us with more than just fencing. Through the many farms we have owned and built, I would say Post Time is the best company I have ever worked with and exceeded all expectations by 120%. Thank you Post Time!

We are totally impressed with your company......

Your crew recently did some work for us and the crew was very respectful and professional and made sure we were happy with their work every step of the way. They went out of their way to get the job done quickly for us and cleaned up the site thoroughly afterwards. We have no problem recommending you or having you return in the future.