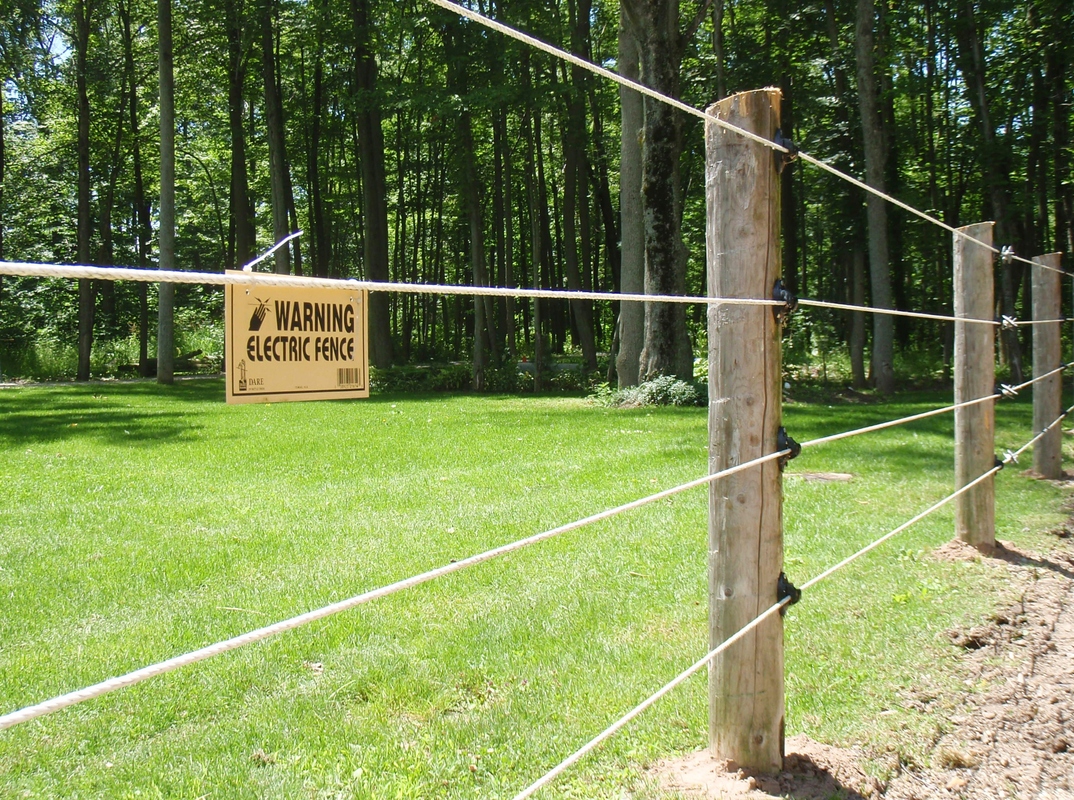 Electric Fence
Electric fencing is the most cost effective fencing system available. It requires little maintenance and installs quickly and easily.
It provides a psychological and physical barrier to contain most animals.
Electric fencing may be used on its own or added on to existing fencing to deter animals from pushing on the fence. This will extend the life of the existing fence.
Choices range between electric braid tape, electric rope, galvanized high tensile wire, polywire, electric tape, or hot cote wire.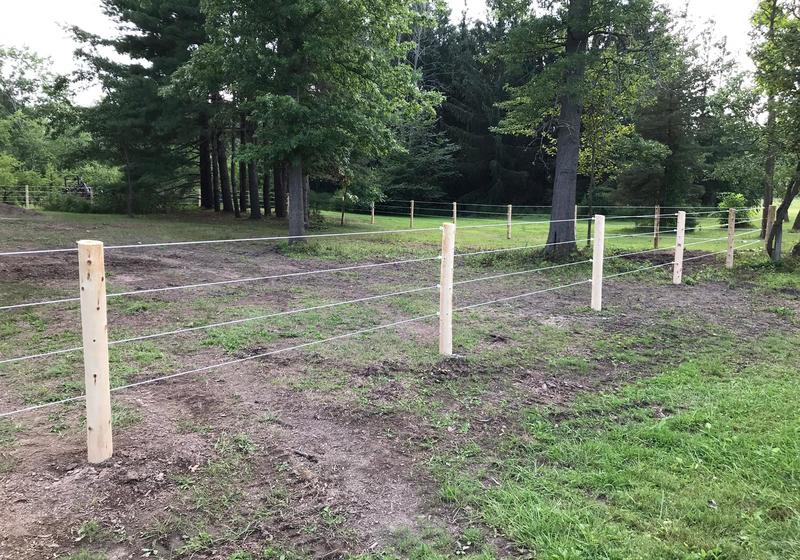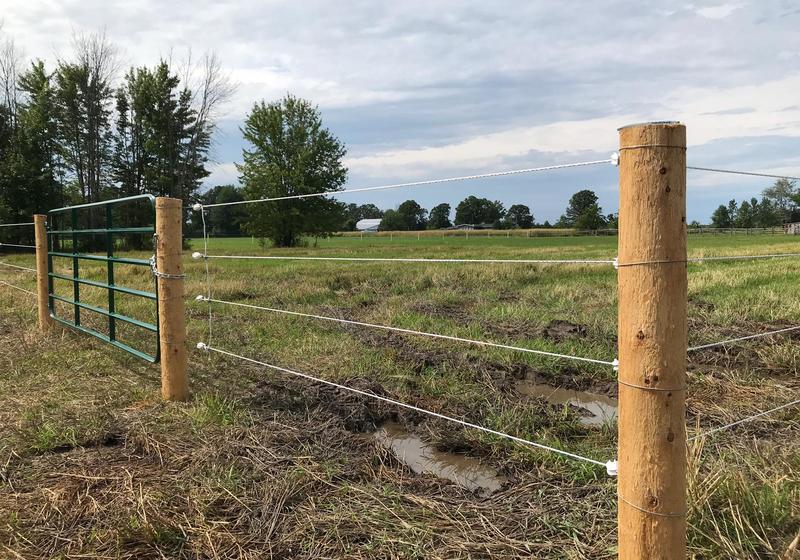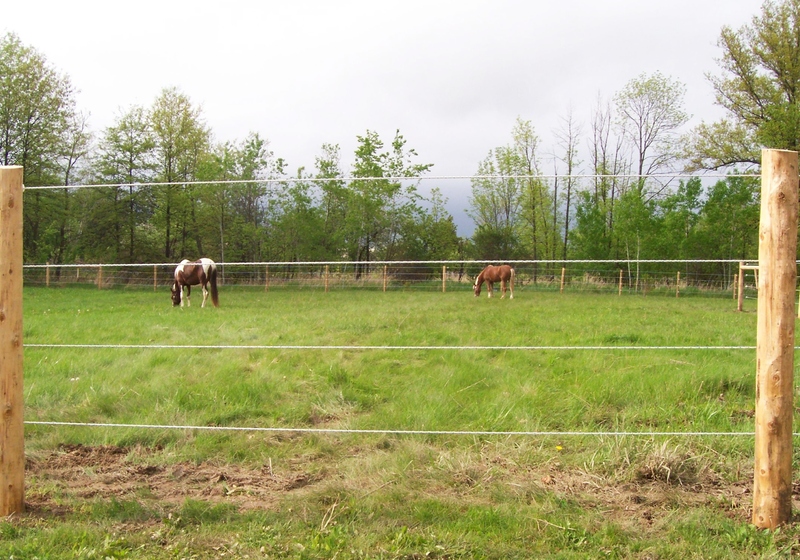 Great job on the fence. Thanks again.

The staff at Scott St. love the new deck and they say your team was really great to work with.

Hello:

Just wanted to drop you a quick note to tell you all how much we appreciated the lovely gifts!!

Thank-you so much! You guys ROCK!

We are very please with the fence work and very please with Zack and Doug's attention to detail.

Thank you so much, the posts look great!

Just wanted to also tell you that your workers have demonstrated very professional and very polite manners.

You keeping me in the loop made me feel very comfortable with this project :)

I will definitely recommend Post Time!

I just wanted to let you know how impressed I was with the boys this week. They were great! Carson is an amazing young man with a work ethic that is more than admirable. His attention to detail was awesome. He is meticulous beyond what I could hope for. For his age he is miles ahead of most. One of my biggest complaints when I was working (and usually when I hire people) is that no one wants to finish the job. By that I mean I was always taught that the job's not done until everything is proper...the cleanup is finished. They did a great job and a great cleanup. I'm very happy I called your company to finish what we started last year. Thanks again.

Wow, the last section and the gates are beautiful. We are really pleased with all your work. Thanks so much.

Just wanted to let you know the fence looks great and has been kid proof so far! Getting many compliments on how great it looks.

Hi Kevin. Your worker is here this morning and doing a great job! I wanted to let you know how professional he is. Sometimes you don't get to hear good comments about employees so I wanted to drop you a line about him. I will definitely share word of mouth about your business with my horse club buddies! Thanks!