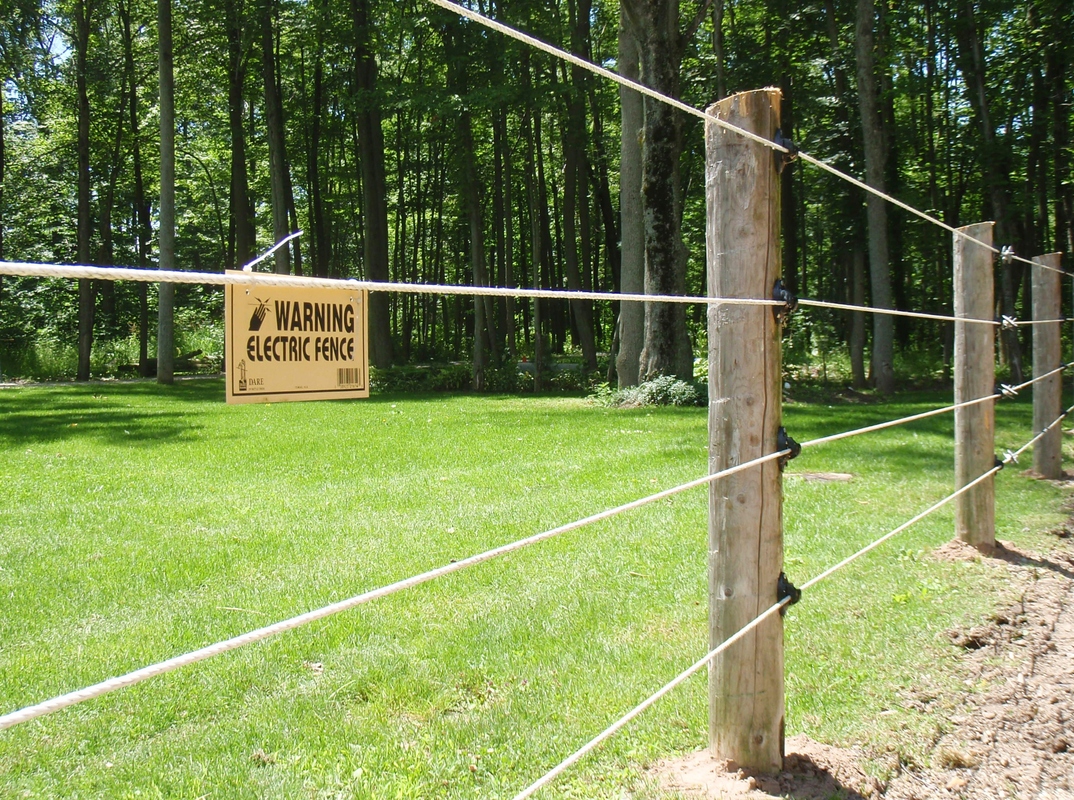 Electric Fence
Electric fencing is the most cost effective fencing system available. It requires little maintenance and installs quickly and easily.
It provides a psychological and physical barrier to contain most animals.
Electric fencing may be used on its own or added on to existing fencing to deter animals from pushing on the fence. This will extend the life of the existing fence.
Choices range between electric braid tape, electric rope, galvanized high tensile wire, polywire, electric tape, or hot cote wire.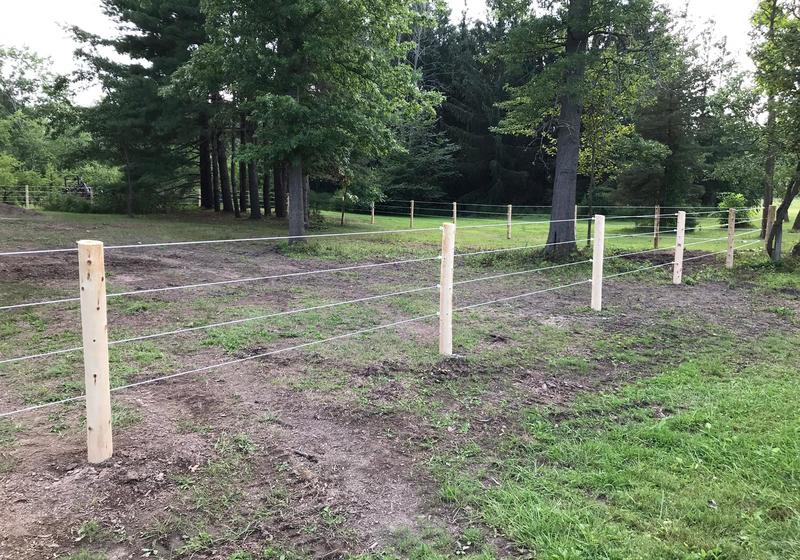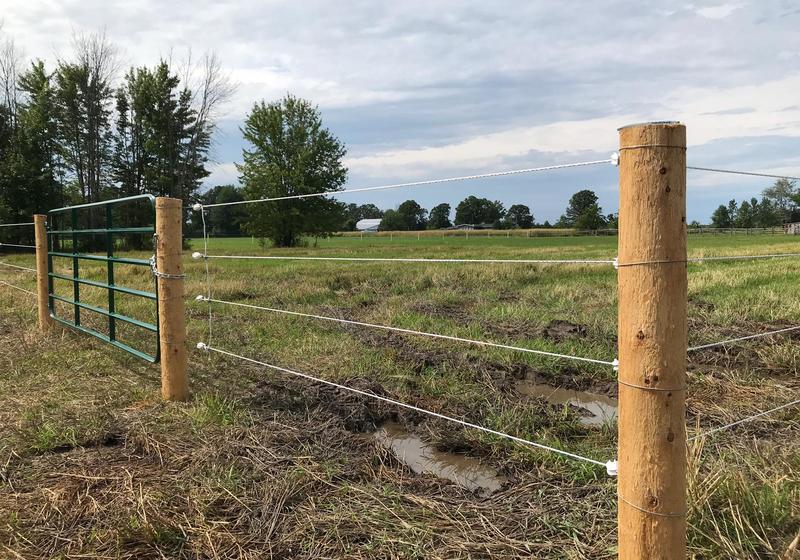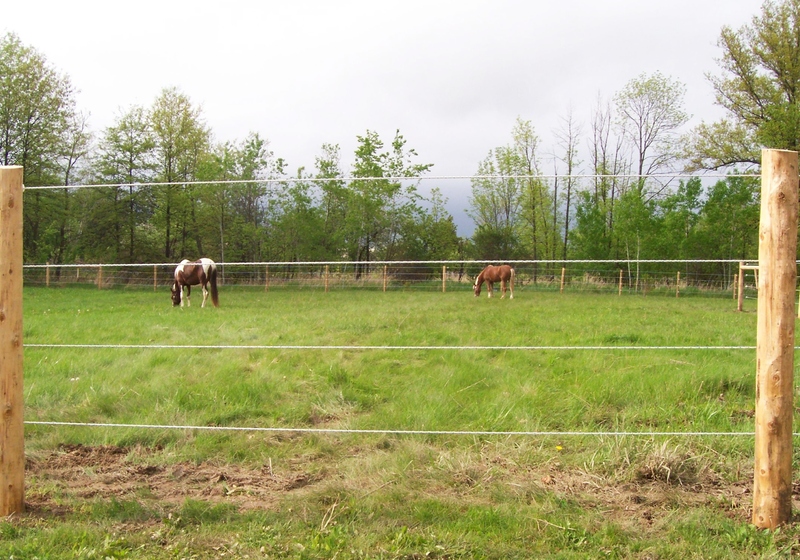 "Just wanted to send you a quick email to say how happy we are with the new fence.

Jack and his crew did a great job, you can really see when someone cares about the quality of the work they do. Also, he was great at communicating with us throughout the job. I still can't believe that they work through the cold weather the way they did. We will be sure to tell anyone who is doing a fence to give you a call.

Once again, thank you to you and yours on the great work."

Perfect - thanks Kevin. Looks great. Nice and straight!

The job looks awesome and I am very happy with the results. Thanks for all the hard work.

Hi James, I wanted to just let you know, we absolutely love the fence! It looks incredible! Derek who was lead on the project; he was really great. Every interaction was awesome; same with the other people that helped out. Super polite; and no mess anywhere. Everything was so clean; so well done. We are super happy! Just wanted to let you know how please we are just with everything. Thanks so much.

We are very satisfied with the fencing job completed by Doug and his crew. The work was completed profesionally and with impeccable detail. Thank, Kevin for the expert and experienced advice in the planning. We highly recommend Post Time.

Thank you very much for the excellent work done by Jack and the team, and for the prompt and courteous call from James. We really appreciate it.

Thanks Heidi. We are very happy with the fence and I have already recommended your company to several friends and family.

Really pleased with the work and the workers. Should have had it done years ago.

Kevin, your guys must be exhausted today. They worked hard yesterday and we thank you for that! It was a big job, dirty, cold, miserable and they kept at it. Everything looks great. Thank you.

We are so pleased with the job and how the fence looks. Jack and his partner did a flawless job and were super courteous and are true masters of there trade. Many thanks to them and to you for making this a wonderful experience.