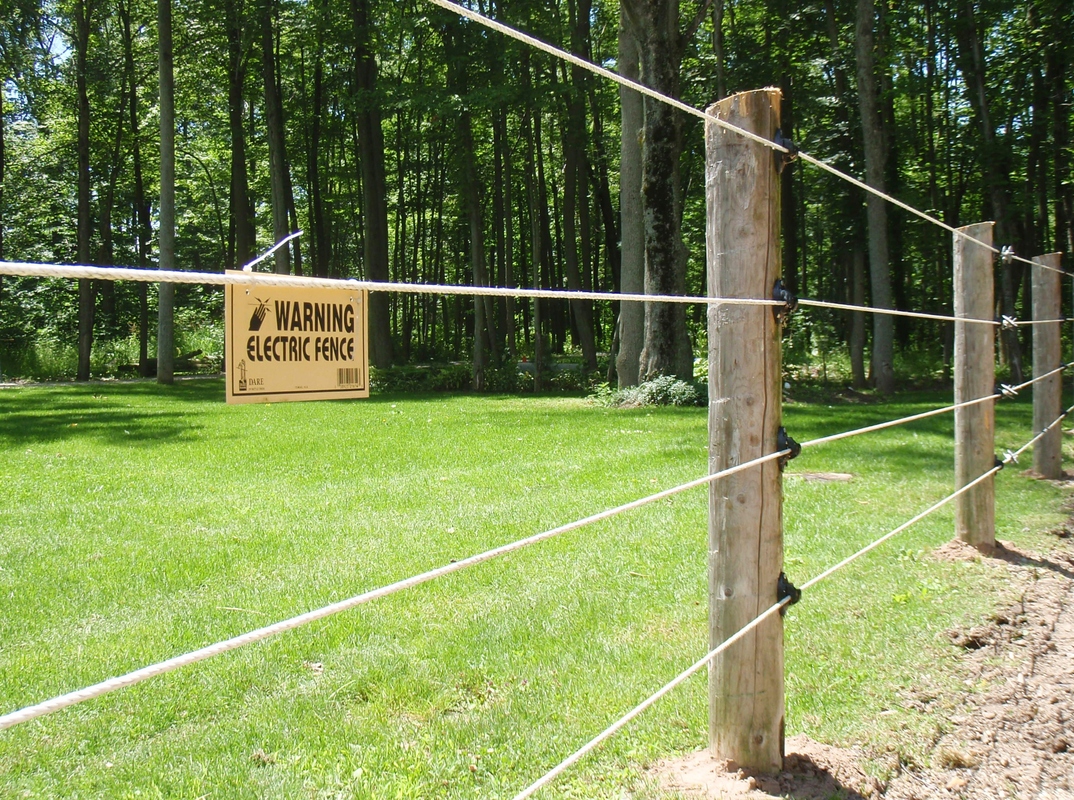 Electric Fence
Electric fencing is the most cost effective fencing system available. It requires little maintenance and installs quickly and easily.
It provides a psychological and physical barrier to contain most animals.
Electric fencing may be used on its own or added on to existing fencing to deter animals from pushing on the fence. This will extend the life of the existing fence.
Choices range between electric braid tape, electric rope, galvanized high tensile wire, polywire, electric tape, or hot cote wire.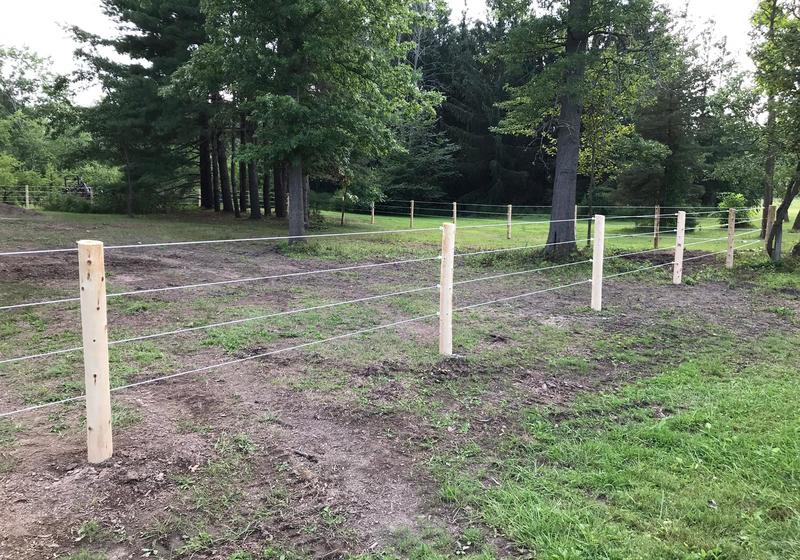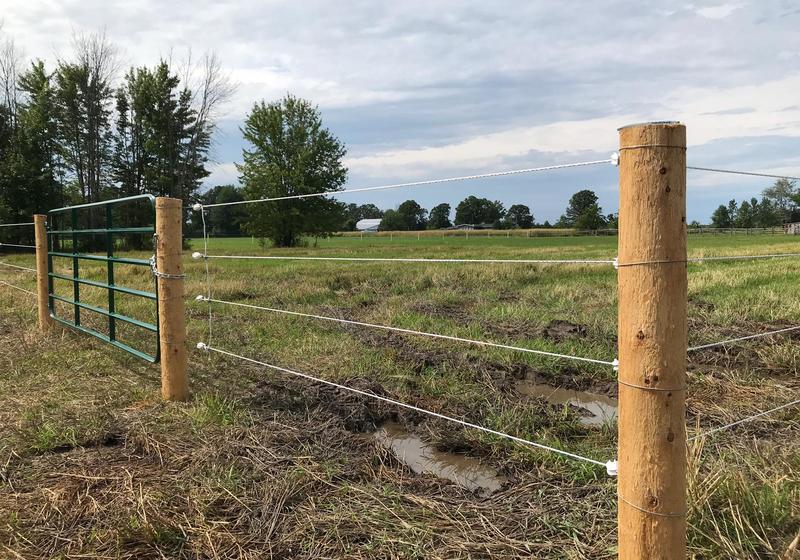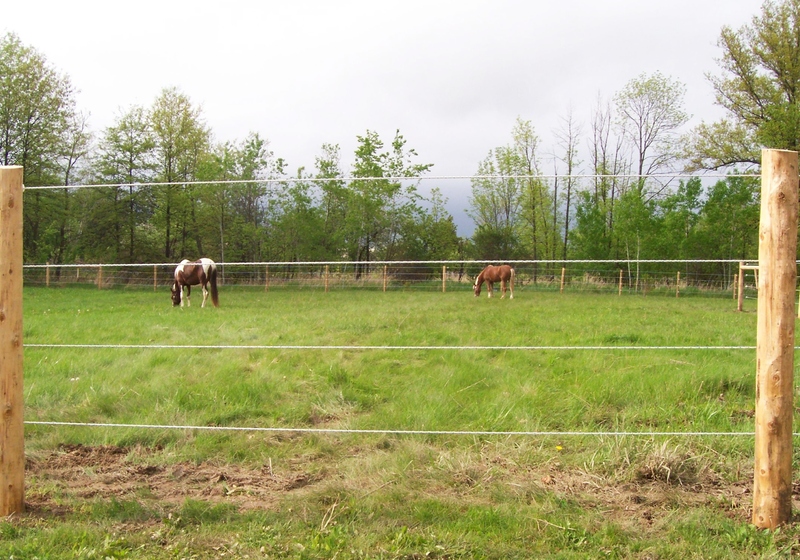 Just a small note to say thank you for having sent us a great crew of guys (Jensyn, Brendan & Trevor) to install and cement our 6x6 posts. They were friendly, professional and extremely helpful. Your people assets are the key to your reputation and growth in the service industry and my wife and I noticed it immediately. Thank you again.

Pete and I were more than impressed with Quinton and Tyler's professionalism. they were hardworking and pleasant to work with, and the fence looks great. Please extend our thanks to them.

Thank you so much for installing the fence. I really like it. It's way better. Anyhow, I just want to let you know your guys did a phenomenal job.

We are very pleased with the fence! Your team was professional and fast. They left no trace of their time here other than the awesome fence.

Thanks for the great service.

Just want to take a minute to share how pleased Marg & I are with the recent fencing installation to our property. The results are exactly what we envisioned. Doug & Richard are true professional, perfectionist installers - second to none. We thoroughly enjoyed having them on the property as they are pleasant, courteous & knowledgeable. We highly recommend them!

Their installers are perfectionsists, they put a beautiful chain link fence around our pool, and installed a side driveway for our heavy vehicles. Highly recommended company.

Thank you, great job! The guys were very professional.

A sign of a good company is when they look after the customer when there is a problem. Although the fence that went up looked great, it didn't match the other existing fence. The style matched but the slope didn't. After contacting Post Time they came back and corrected everything to our satisfaction. Tyler is also a very good asset to your company as he did a great job and was a pleasure to deal with. James and Kevin I also thank you for a job well done. I will definitely recommend your company to friends and family.

My new decorative fence and everything listed on your estimate, has been completed and it looks awsome. Your two installers did a great job and I will recommend your services to everyone. Thank you for the fast service.

Thank you for completing our fence. The hard work is very much appreciated and it shows in the quality of workmanship.