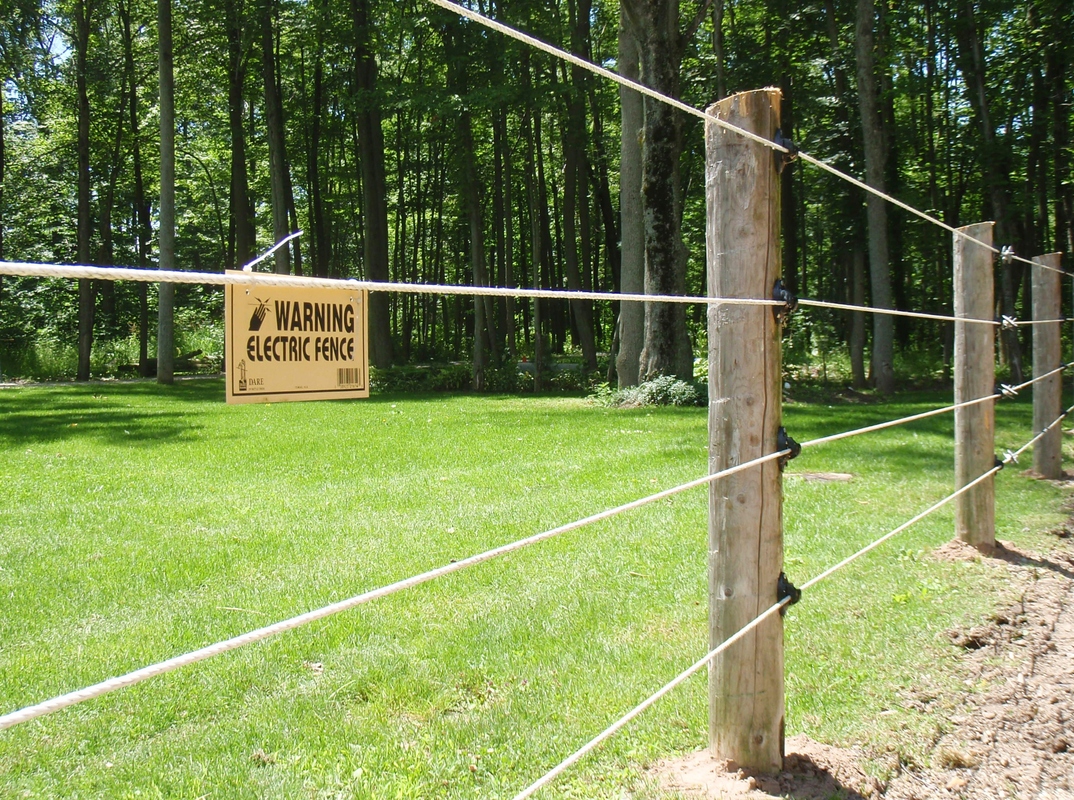 Electric Fence
Electric fencing is the most cost effective fencing system available. It requires little maintenance and installs quickly and easily.
It provides a psychological and physical barrier to contain most animals.
Electric fencing may be used on its own or added on to existing fencing to deter animals from pushing on the fence. This will extend the life of the existing fence.
Choices range between electric braid tape, electric rope, galvanized high tensile wire, polywire, electric tape, or hot cote wire.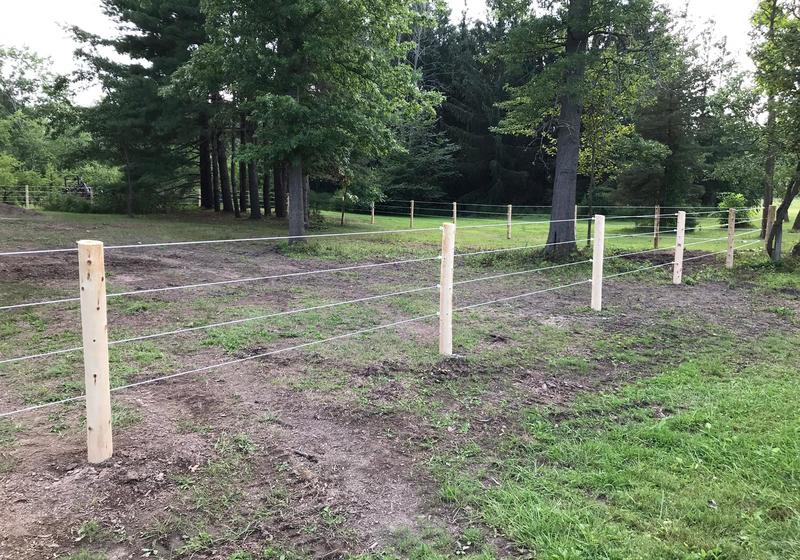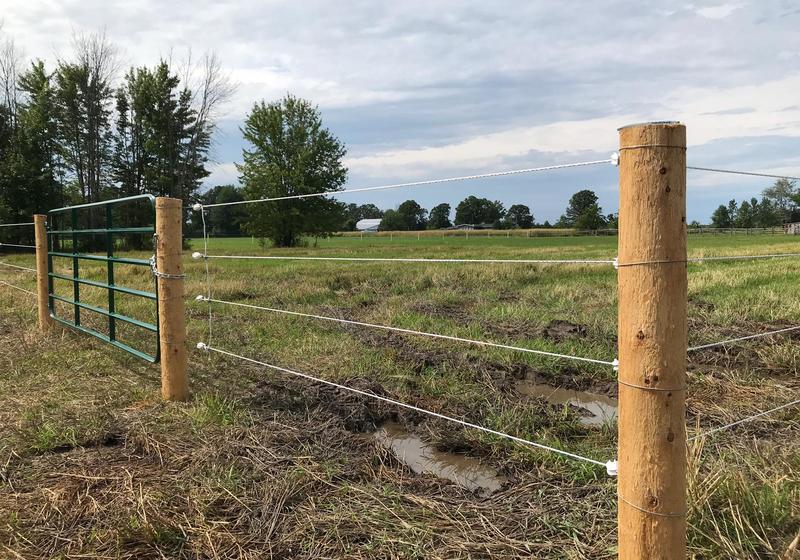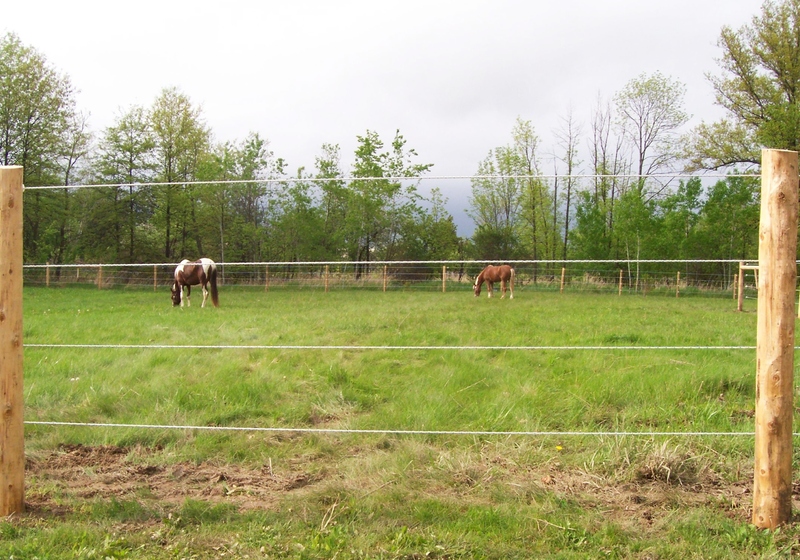 Kevin, we would like to thank you for having the best team possible to design & construct our fence. Our initial contact with your company was through James, he was very professional & personable. We were fortunate to have the team led by Jack, whom we must say is a natural born teacher/leader. His ability to guide and teach the younger men to work to his high standard was done with respect & patience. Jack, Tyler Derrick & Donny were great to have around our home daily. They are all very hard workers, pleasant with great attitudes... and great sense of humour. While constructing our fence the guys encountered a few combative neighbours, they handled our neighbours with smiles and polite conversation. Now our fence: It's fabulous! The workmanship is of the highest quality. The fact that we have dogs was taken into account & the fence was made flush to the ground so the dogs can't get underneath. Our property isn't flat, but instead large with a stream that runs through it, again with our dogs in mind a screen was added for their safety. A custom gate was made for us like nothing we have ever seen before. Overall our experience with Post Time was 10/10 and we will definitely be using them for our deck, also we will recommend Post Time to everyone who admires our fence.

I will refer Post Time Services to anyone that is looking for a reputable fencing company. I guess I was just plain lucky to get you for the job.

The two guys that day were phenomenal! They worked hard in the heat and did an excellent job on the posts.

Thank you so much for such a prompt and well done fence.

Thank you so much Kevin, horses are out and feeling happy. :)

Jay. Thank you for your extra time spent on the poultry "fortress". It is being well used, and will be for years to come!

Thanks, Justin and crew were great and we were very please with the results. Thanks for squeezing us into your very busy schedule.

We are totally impressed with your company......

Your crew recently did some work for us and the crew was very respectful and professional and made sure we were happy with their work every step of the way. They went out of their way to get the job done quickly for us and cleaned up the site thoroughly afterwards. We have no problem recommending you or having you return in the future.

Excellent work by Jack and Peter completing the fence. Include us on your list of extremely satisfied customers.

Hi Jason and crew,

I just wanted to let you know how much I love the fence. You and your team did a great job. Both fences look wonderful. What a difference it has made to my backyard. Thank you again.

Take care