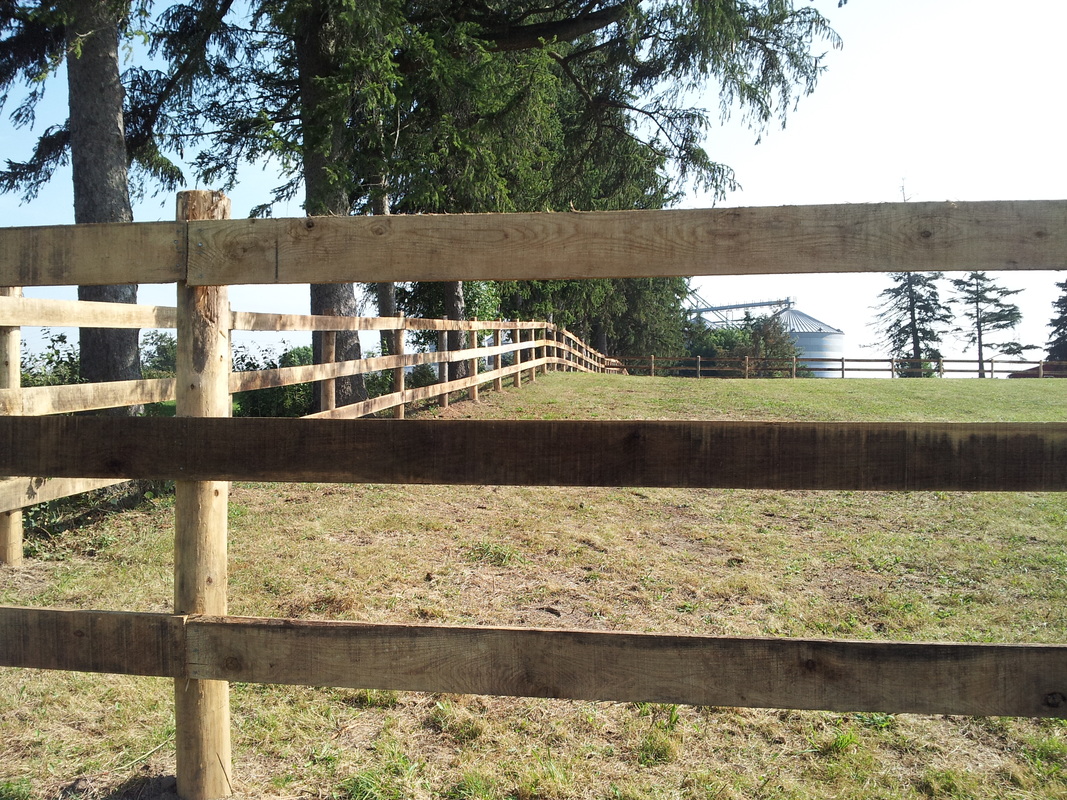 Oak Board Fence
Oak Board fencing is very traditional and very attractive. It is long lasting and durable. A good board fence should last 20 years.
Typical construction is made up of three or four horizontal boards. Owners can also add a vertical board over the posts to provide a complete look and extra protection.
Oak board fencing is an affordable fencing solution and very easy to maintain. Oak fences can be left natural or they can be painted to give your farm a well-maintained look.
When it comes to corners and curves along the fence line, board fencing allows for easy installation. Braces and concrete are unnecessary as no pressure is put on the posts. This usually makes for more affordable possibilities of curves and corners in board fencing.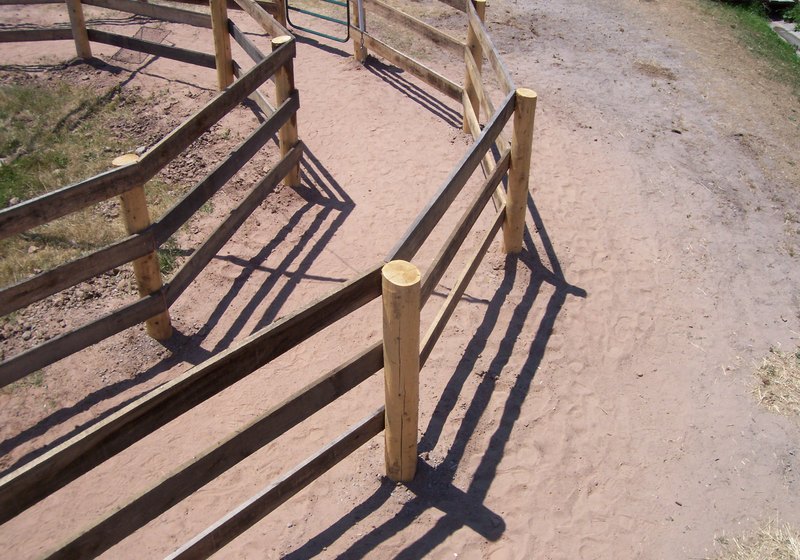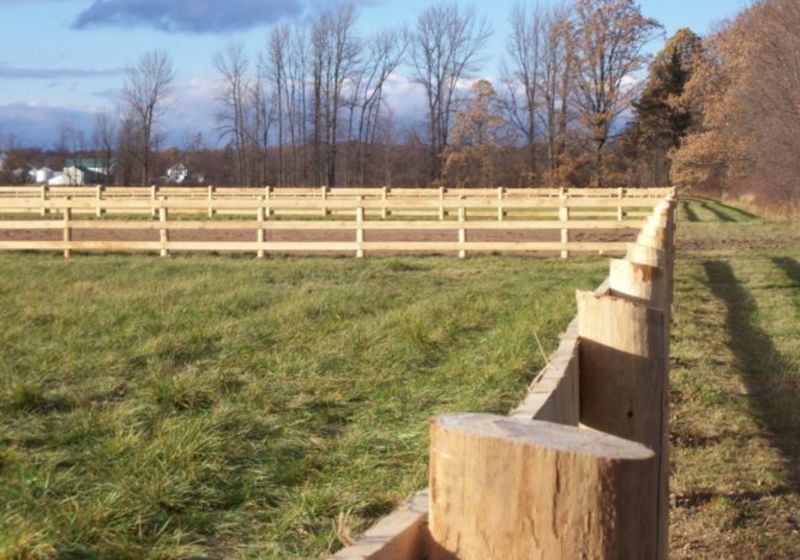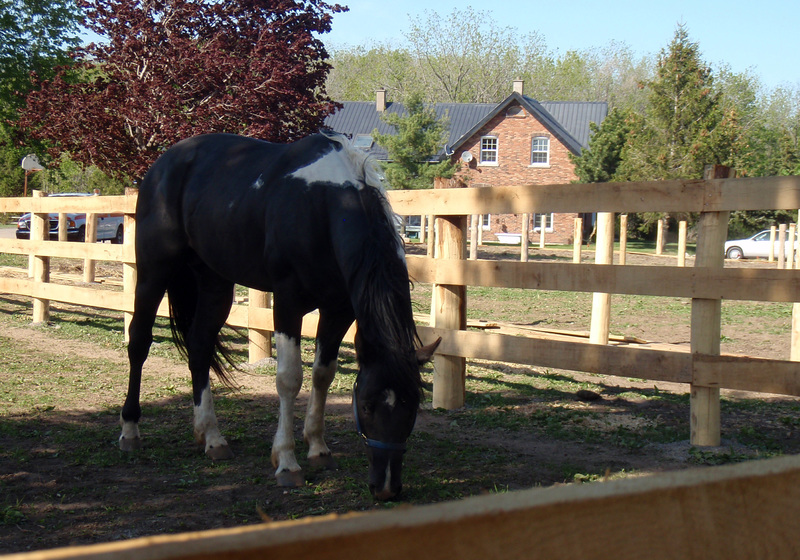 Really pleased with the work and the workers. Should have had it done years ago.
- Hank