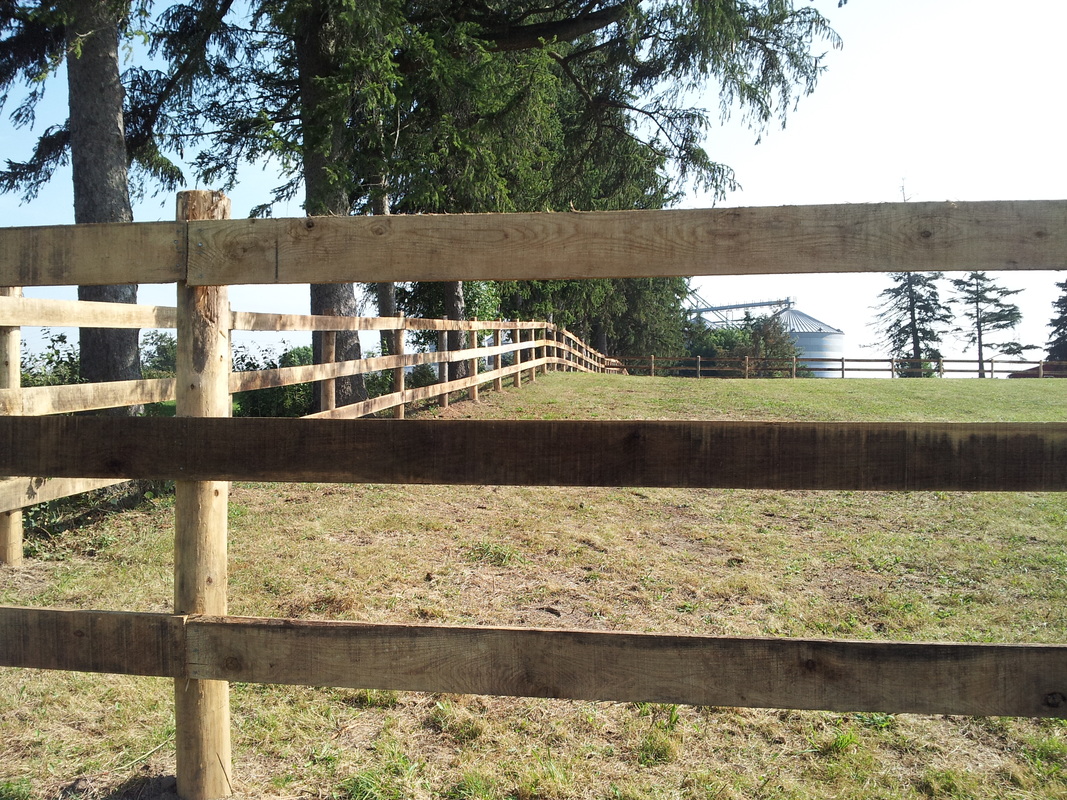 Oak Board Fence
Oak Board fencing is very traditional and very attractive. It is long lasting and durable. A good board fence should last 20 years.
Typical construction is made up of three or four horizontal boards. Owners can also add a vertical board over the posts to provide a complete look and extra protection.
Oak board fencing is an affordable fencing solution and very easy to maintain. Oak fences can be left natural or they can be painted to give your farm a well-maintained look.
When it comes to corners and curves along the fence line, board fencing allows for easy installation. Braces and concrete are unnecessary as no pressure is put on the posts. This usually makes for more affordable possibilities of curves and corners in board fencing.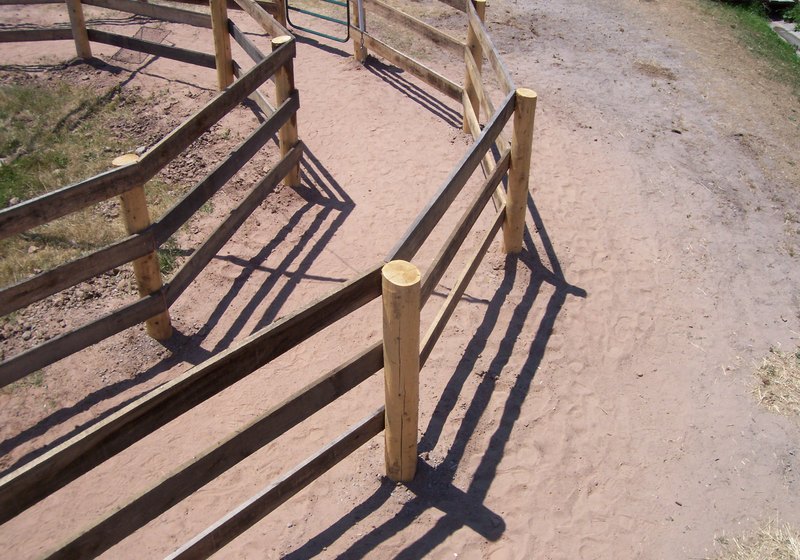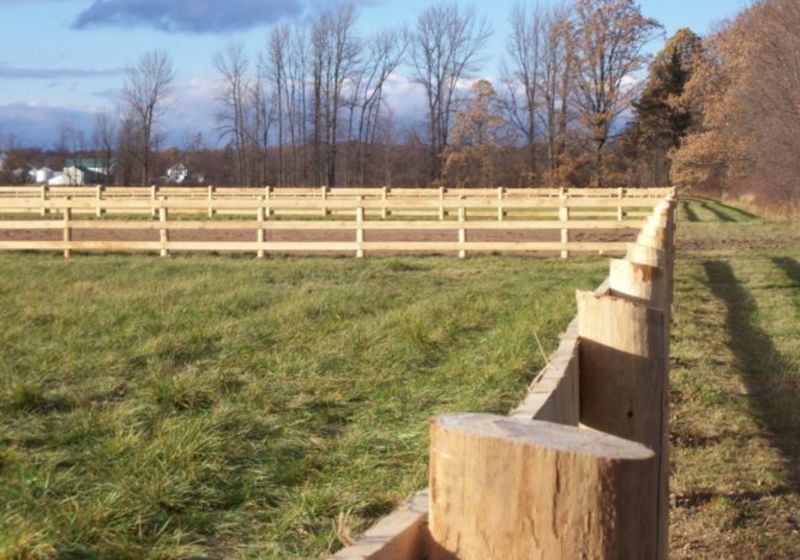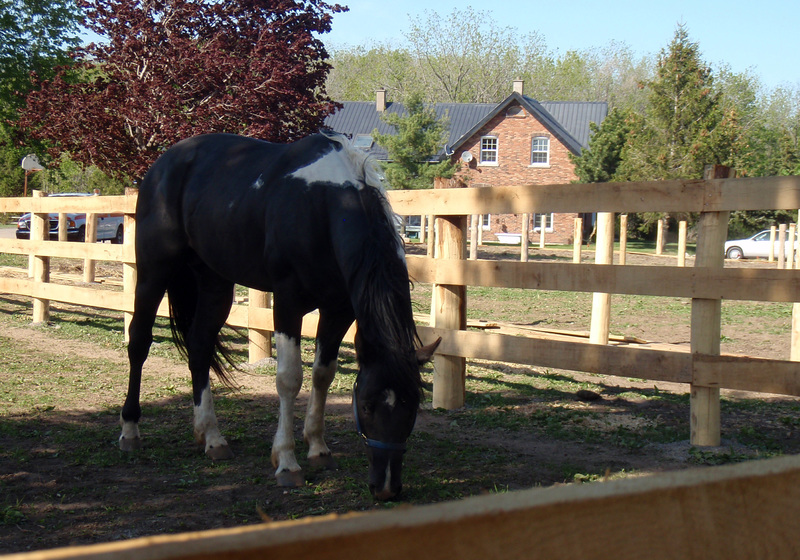 We appreciate the work that was done by your very capable and polite workers. The gate/fence removal was quick and painless (for us). The repair on the remaining portion, completed the next day, looks like new. We're very happy with the work. Thanks.

Jack did a wonderful job with the deck and finishing it off!

The installation crew did a good job. In fact, they went the extra mile in suggesting a black fence instead of the galvanized fence we had previously ordered. Margaret and I are quite pleased with the result.

Perfect - thanks Kevin. Looks great. Nice and straight!

Hi Jason and crew,

I just wanted to let you know how much I love the fence. You and your team did a great job. Both fences look wonderful. What a difference it has made to my backyard. Thank you again.

Take care

Fence looks great! Thanks for the quick installation, my dog is thrilled as well.

Thank you so much for such a prompt and well done fence.

James: Thank you very much for the quickness in augering & setting the fence posts. The two young men that did the work were very hard working & very professional.

We are very satisfied with the fencing job completed by Doug and his crew. The work was completed profesionally and with impeccable detail. Thank, Kevin for the expert and experienced advice in the planning. We highly recommend Post Time.

Thanks for considering to come up and help us out in such short notice. We will continue to be a huge fan of Post Time Services. You guys are a class act.