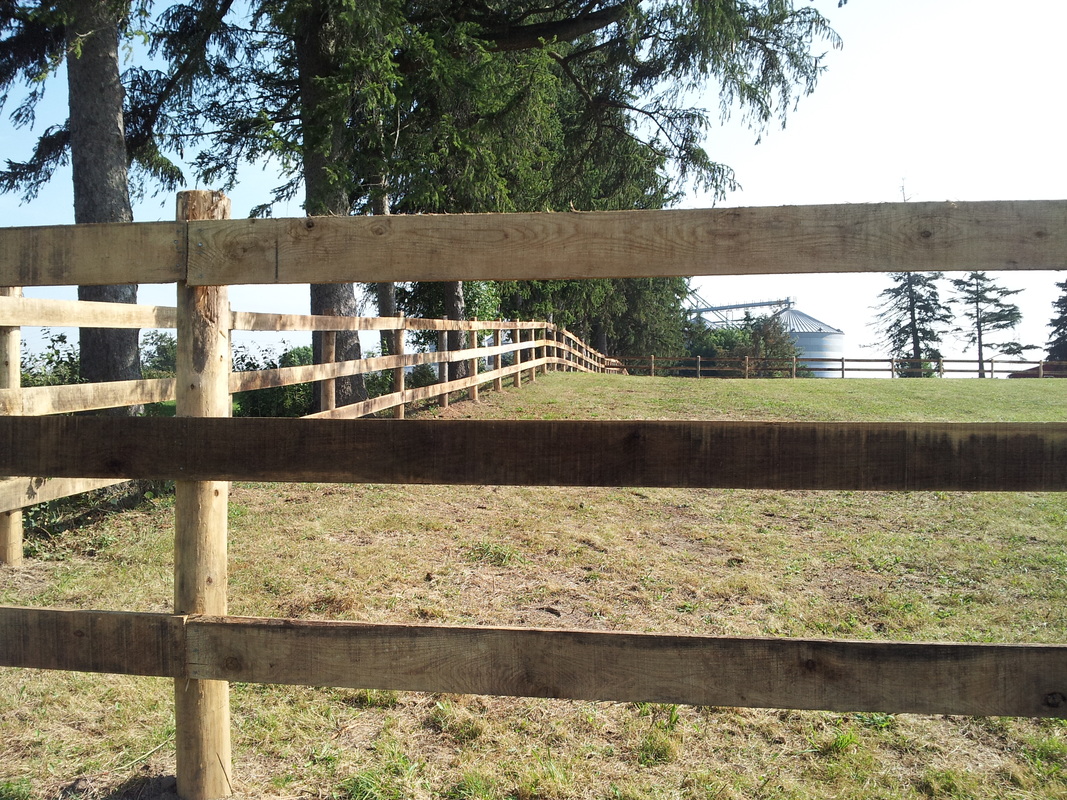 Oak Board Fence
Oak Board fencing is very traditional and very attractive. It is long lasting and durable, as a good board fence should last 20 years.
Typical construction is made up of three or four horizontal boards. Owners can also add a vertical board over the posts to provide a complete look and extra protection.
Oak board fencing is an affordable fencing solution and very easy to maintain. Oak fences can be left natural or they can be painted to give your farm a well-maintained look.
When it comes to corners and curves along the fence line, board fencing allows for easy installation. Braces and concrete are unnecessary as no pressure is put on the posts. This usually makes for more affordable possibilities of curves and corners in board fencing.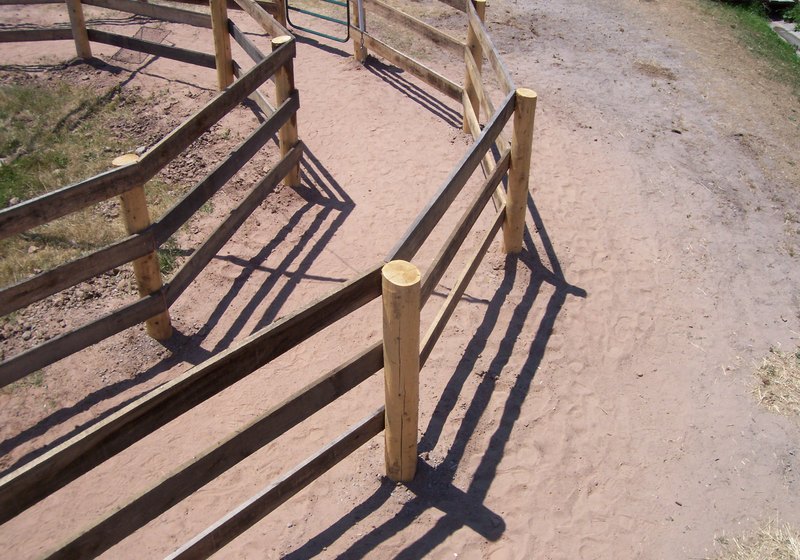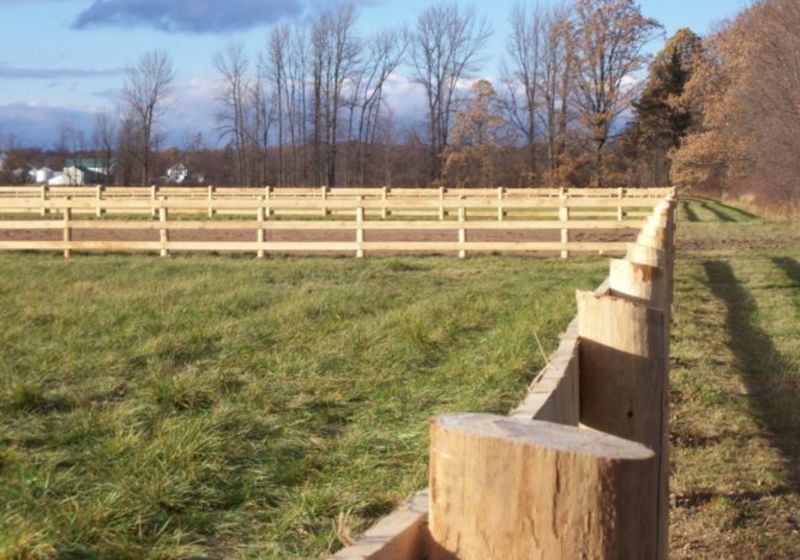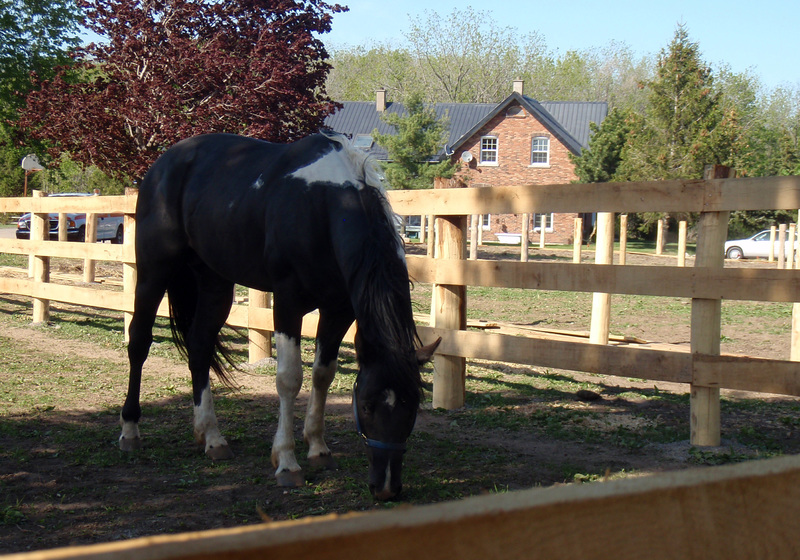 Hi Jason and crew,

I just wanted to let you know how much I love the fence. You and your team did a great job. Both fences look wonderful. What a difference it has made to my backyard. Thank you again.

Take care

Doug did a great job!!!!!! You were very courteous and a pleasure to deal with. I am very happy with the job. Thanks

I just wanted to let you know that the workers who did our gate were great.

Thank you very much for the excellent work done by Jack and the team, and for the prompt and courteous call from James. We really appreciate it.

We have gotten lots of comments on the fence! It looks great! Thanks again for the great service and quality workmanship!

Thamls to your team for the great work!

Thanks for your quick response today Kevin. I will sure tell anyone who needs fencing to give you a call as I really appreciate your service.

Just wanted to drop you a note and say thanks for the nice work on the gate and fence. Your installers were great! Thanks

The staff at Scott St. love the new deck and they say your team was really great to work with.

Very impressed with service, installation, customer support, and the installation was done within the time indicated. Great job on the fence. Almost a year now, no issues, good quality, solid construction and very beautiful. So glad for their business!