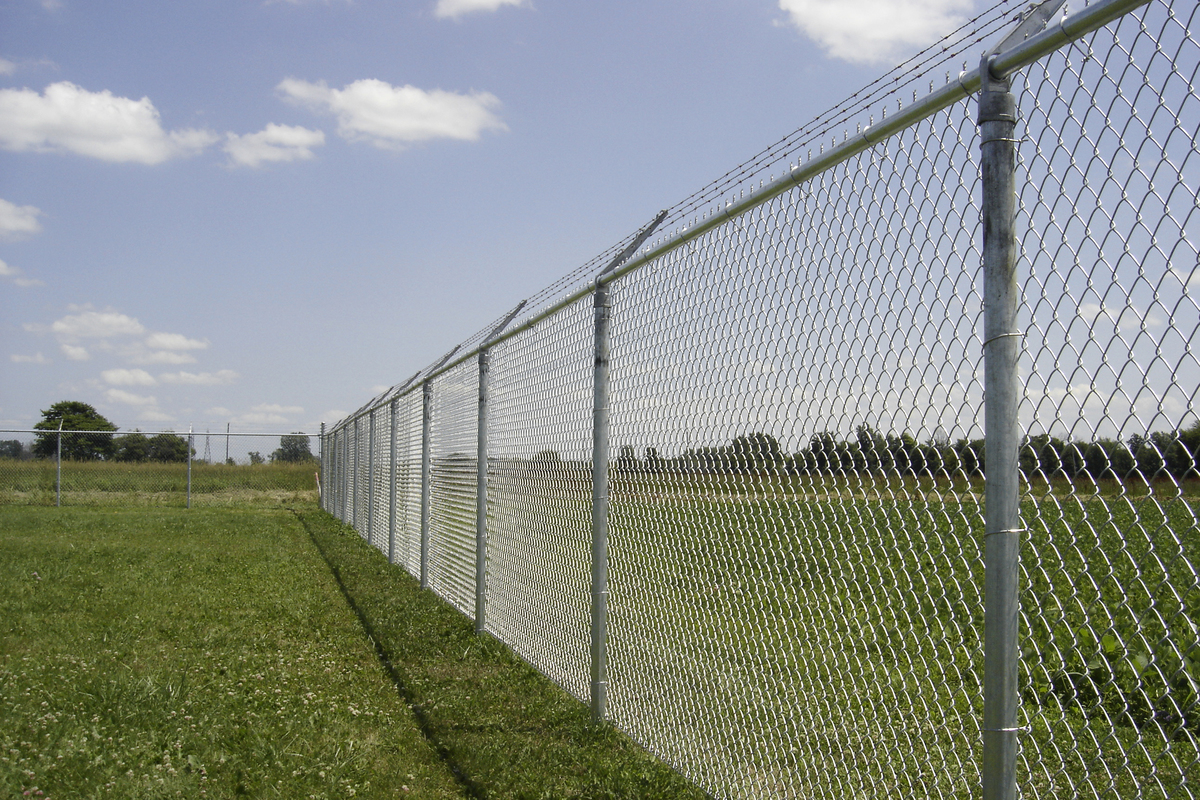 Commercial Chainlink Fence
Post Time Services installs Commercial chainlink, which economically provides protection and security for commercial properties. We added to our services to meet the demanding requirements of commercial applications. These systems offer years of long-lasting protection, with minimal to no maintenance. Commercial chainlink is used to define property lines and secure your premises. Not only does it give your property the protection you need, but it also increases property value.
Chainlink is available in a galvanized finish or a vinyl coated finish offered in several colours. For privacy, different types of decorative polyethylene slats or privacy fabric can be added to create an attractive screen.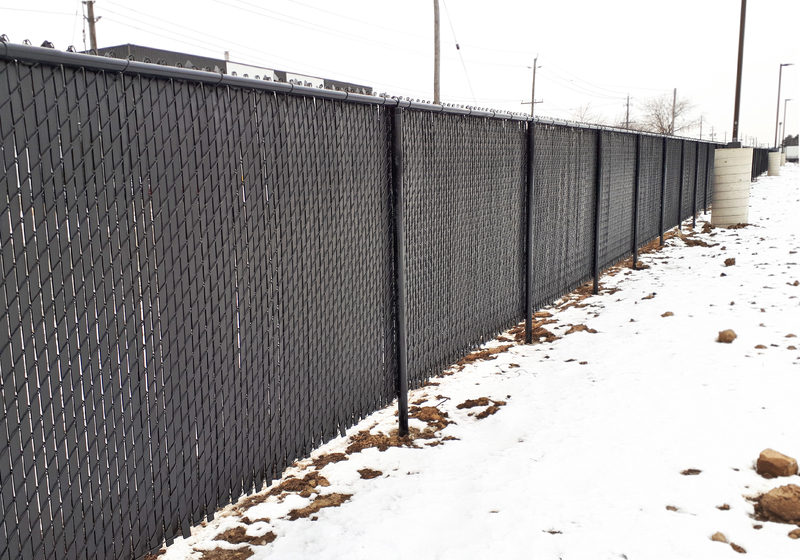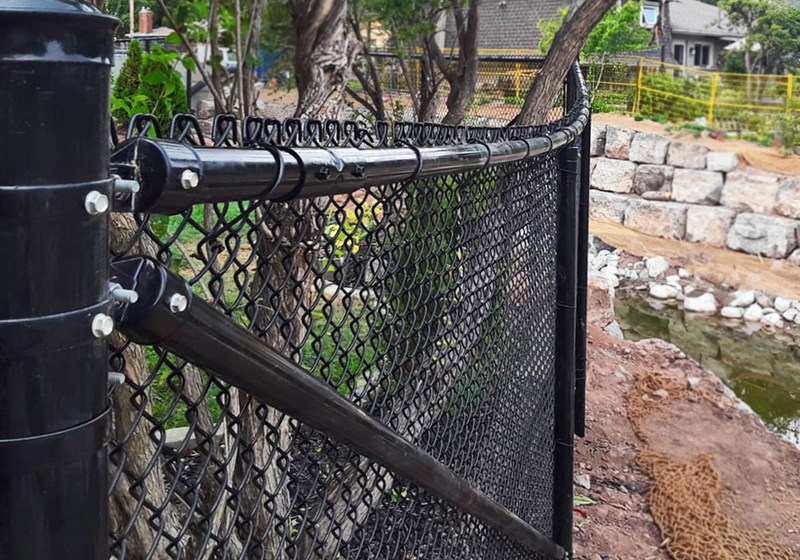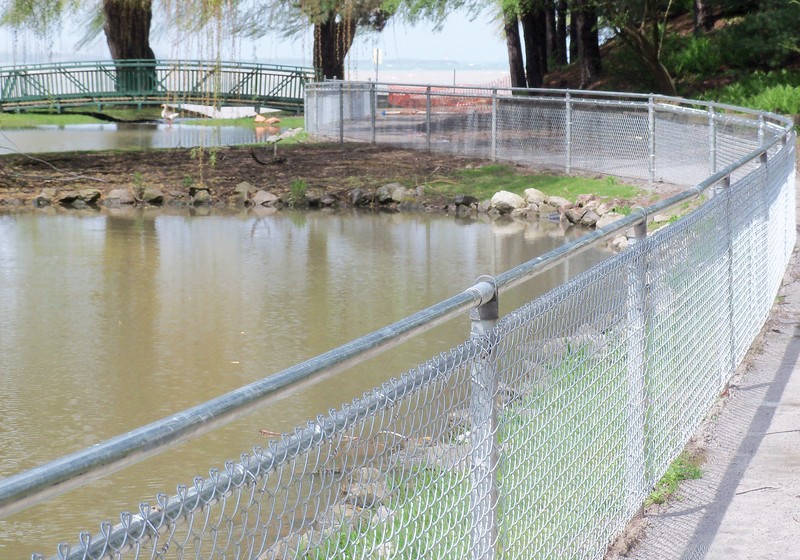 Good Morning Kevin - Thank you for your prompt response. Thanks for thinking ahead – love people who are proactive. Guys did a fantastic job with the fence – it looks great. Thank you for a great job!

The fence looks great. We are very pleased with the work. Thank you for a job well done.

Thank you so much Kevin, horses are out and feeling happy. :)

The young men you sent were really polite, neat and did a good job! Wanted to pass that on.

We are very satisfied with the fencing job completed by Doug and his crew. The work was completed profesionally and with impeccable detail. Thank, Kevin for the expert and experienced advice in the planning. We highly recommend Post Time.

Kevin, we would like to thank you for having the best team possible to design & construct our fence. Our initial contact with your company was through James, he was very professional & personable. We were fortunate to have the team led by Jack, whom we must say is a natural born teacher/leader. His ability to guide and teach the younger men to work to his high standard was done with respect & patience. Jack, Tyler Derrick & Donny were great to have around our home daily. They are all very hard workers, pleasant with great attitudes... and great sense of humour. While constructing our fence the guys encountered a few combative neighbours, they handled our neighbours with smiles and polite conversation. Now our fence: It's fabulous! The workmanship is of the highest quality. The fact that we have dogs was taken into account & the fence was made flush to the ground so the dogs can't get underneath. Our property isn't flat, but instead large with a stream that runs through it, again with our dogs in mind a screen was added for their safety. A custom gate was made for us like nothing we have ever seen before. Overall our experience with Post Time was 10/10 and we will definitely be using them for our deck, also we will recommend Post Time to everyone who admires our fence.

I want to thank you all once again for the awesome work that you have done on my property (past and present). I am already enjoying the benefit of the fences that you have recently installed, it has given me a new sense of security and look marvelous! My wooden fences are holding up beautifully and give me and my dogs a great deal of privacy and security. As always, your craftmanship is second to none! It is always a pleasure to do business with ALL of you at Post Time Services. I will look forward to having you come back again to install a few more posts!

Thank you again for the wonderful job done, putting up the fence. The fence looks amazing.

The Plain Bay Polo Centre moved to Wainfleet in March of 2018. We started getting quotes to install fences, barns, stalls, arena, polo field, and more. Then I had my first meeting with James from Post Time. He was very helpful. We walked the property and spoke about my plans and what Post Time would be able to help me with. We had received many quotes for our planned thousands of feet of fencing, from no climb wire with a top rail and more electric fences and gates than we could keep track of. We ended up going with Post Time to do all of our work, including a privacy gate at the end of the driveway. That is when we got to meet the rest of the crew from Post Time. Everyone was full of smiles, chatty, and more than willing to help out. It was a great group from the start to the end of the project. Kevin was able to help with much more than fencing. We installed a one of a kind hitting cage in the club house, stall fronts, more gates, and we continued to add more paddocks throughout 2020. When I need a quick fix of ASAP due to visiting teams, charity events, or even another set of hitching posts, Kevin and crew would arrive the very next if not the same day. I would never call anyone else other than Post Time for any of our needs, as they helped us with more than just fencing. Through the many farms we have owned and built, I would say Post Time is the best company I have ever worked with and exceeded all expectations by 120%. Thank you Post Time!