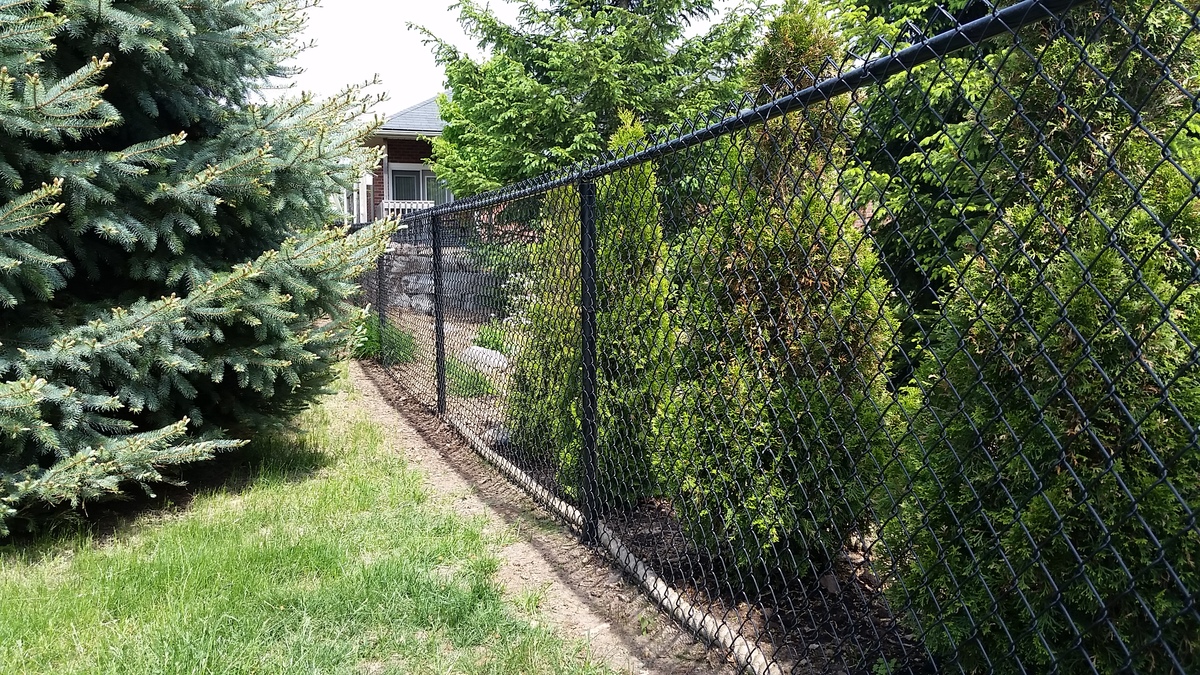 Residential Chainlink Fence
A chainlink fence is a woven fence usually made from galvanized or coated steel wire. Known for its strength and durability, chainlink is perhaps the most economical type of fencing available. These systems offer years of maintenance free, long-lasting protection.
Residential chainlink provides homeowners with protection and security for property, pets and children. Coloured chainlink is the perfect choice for property owners who need the strength and protection of a chainlink fence system plus an appearance that blends in beautifully with the environment.
For privacy, different types of decorative polyethylene and aluminum slats can be added to create an attractive screen.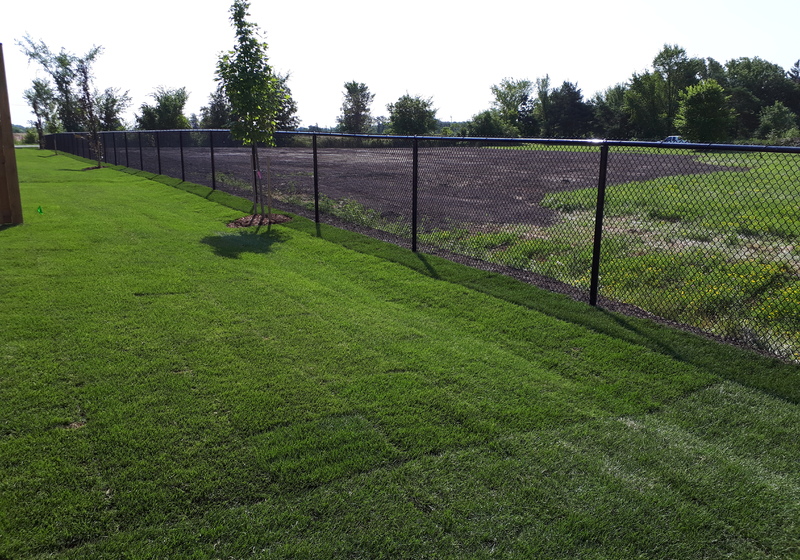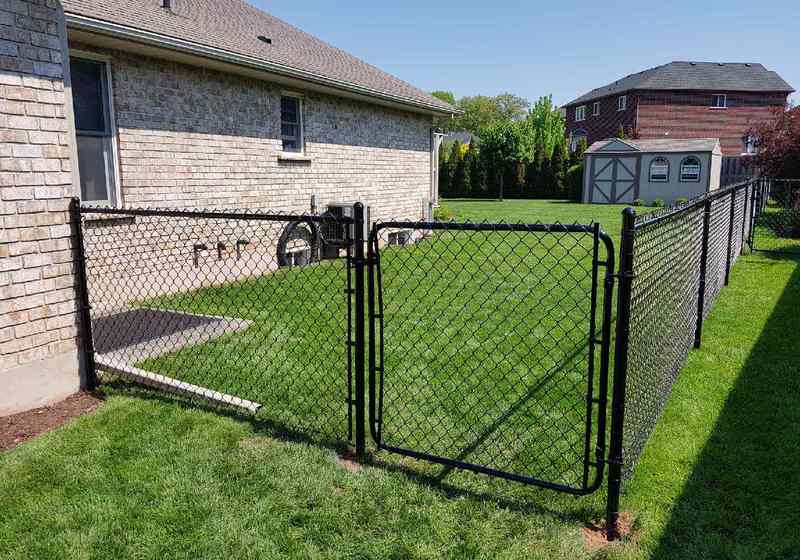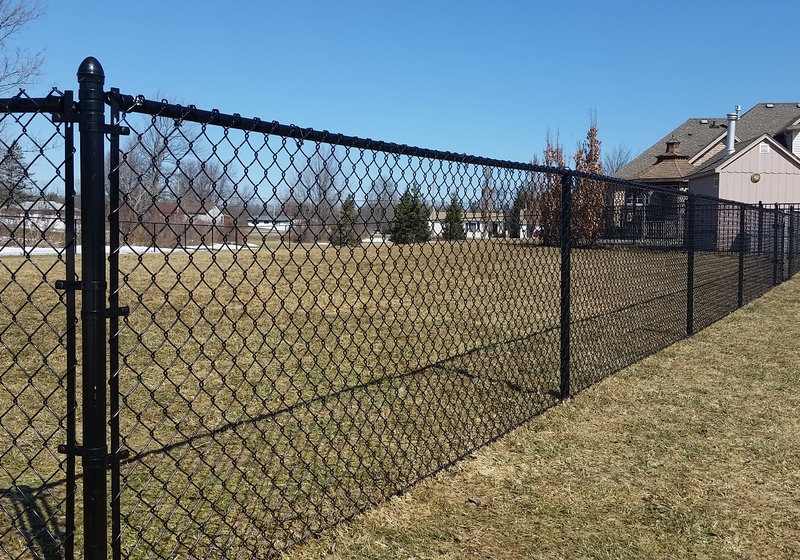 Hey Jason,

Thank you very much for sending your guys back. Everything is perfect and the neighbours are happy. I must compliment your guys - throughout all my contact with them, they were personable & professional. We are very happy with your services.

Hi Jason and crew,

I just wanted to let you know how much I love the fence. You and your team did a great job. Both fences look wonderful. What a difference it has made to my backyard. Thank you again.

Take care

Thanks Heidi. We are very happy with the fence and I have already recommended your company to several friends and family.

To: Kevin & Staff

Thanks so much for my new fence. Everyone also agrees that you did great.

Thanks again and have a great summer.

Hello James. I wanted to THANK YOU VERY MUCH for making possible every apsect of this project. How quickly you slotted us in, the speed with which the work was completed, not to mention the fence itself, we couldn't be more pleased! The two fellas who toiled in the heat putting it all together, did you hand pick the best guys to send to us? They are truly STARS! (Honestly!) The fence gives the exact effect which I envisioned, and blends with the pond and shrubs-to-be-planted to create a serene feel. The presence of the fence is very subtle, which is exactly what I was aiming for. Once again, a big thank you to you and your staff for the work on this project. you can be assured of a first-class reference from us.

This company is first class!

Thank you once again for all your help and also I would like to thank the fence installer Dave... he was great and did a very good job an was very satisfied with the work.

Thanks for the great fencing job.

Thank you for your professionalism Hali. Wishing you a wonderful day!

A sign of a good company is when they look after the customer when there is a problem. Although the fence that went up looked great, it didn't match the other existing fence. The style matched but the slope didn't. After contacting Post Time they came back and corrected everything to our satisfaction. Tyler is also a very good asset to your company as he did a great job and was a pleasure to deal with. James and Kevin I also thank you for a job well done. I will definitely recommend your company to friends and family.