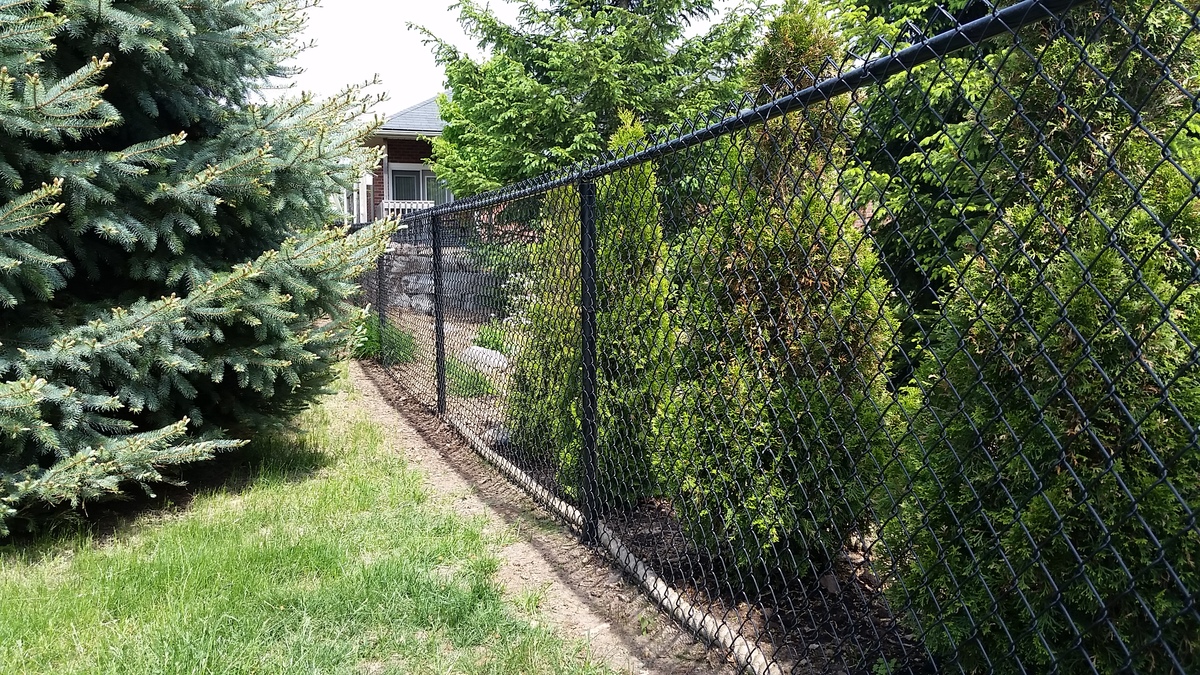 Residential Chainlink Fence
A chainlink fence is a woven fence usually made from galvanized or coated steel wire. Known for its strength and durability, chainlink is perhaps the most economical type of fencing available. These systems offer years of maintenance free, long-lasting protection.
Residential chainlink provides homeowners with protection and security for property, pets and children. Coloured chainlink is the perfect choice for property owners who need the strength and protection of a chainlink fence system plus an appearance that blends in beautifully with the environment.
For privacy, different types of decorative polyethylene and aluminum slats can be added to create an attractive screen.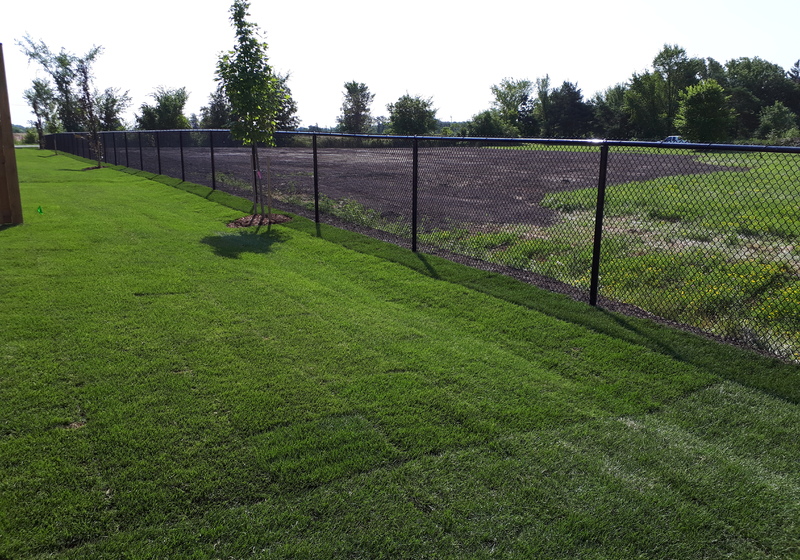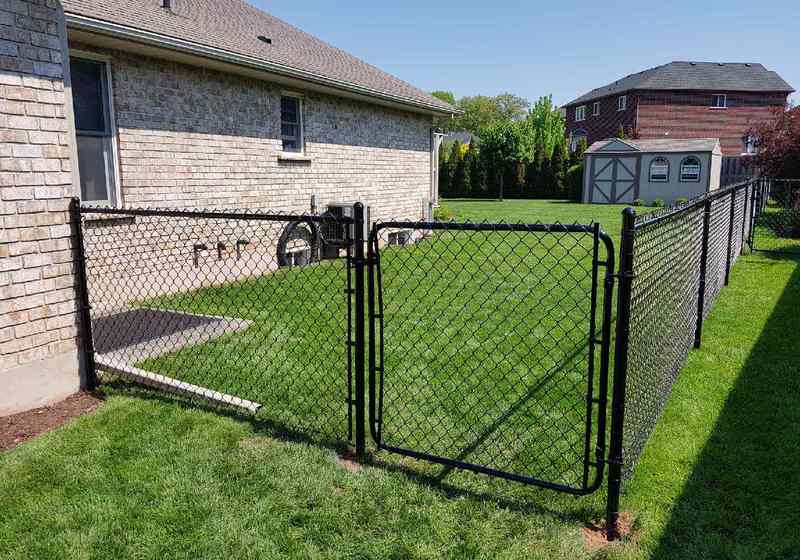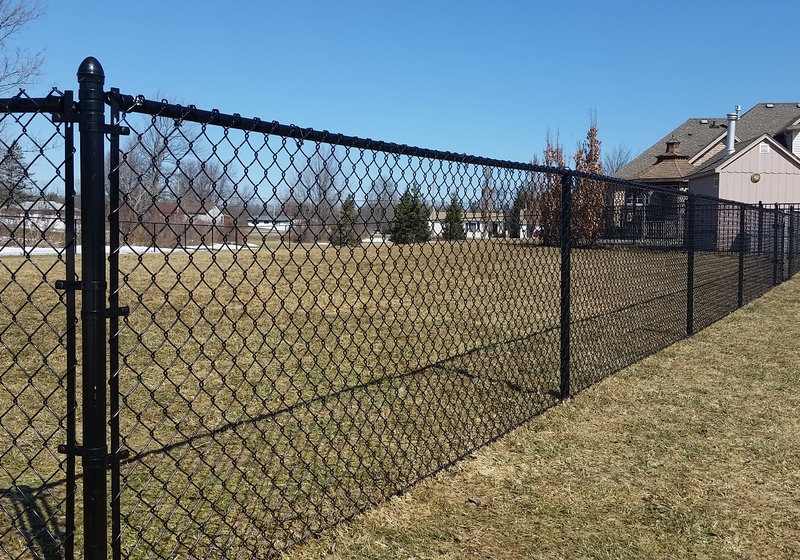 The Plain Bay Polo Centre moved to Wainfleet in March of 2018. We started getting quotes to install fences, barns, stalls, arena, polo field, and more. Then I had my first meeting with James from Post Time. He was very helpful. We walked the property and spoke about my plans and what Post Time would be able to help me with. We had received many quotes for our planned thousands of feet of fencing, from no climb wire with a top rail and more electric fences and gates than we could keep track of. We ended up going with Post Time to do all of our work, including a privacy gate at the end of the driveway. That is when we got to meet the rest of the crew from Post Time. Everyone was full of smiles, chatty, and more than willing to help out. It was a great group from the start to the end of the project. Kevin was able to help with much more than fencing. We installed a one of a kind hitting cage in the club house, stall fronts, more gates, and we continued to add more paddocks throughout 2020. When I need a quick fix of ASAP due to visiting teams, charity events, or even another set of hitching posts, Kevin and crew would arrive the very next if not the same day. I would never call anyone else other than Post Time for any of our needs, as they helped us with more than just fencing. Through the many farms we have owned and built, I would say Post Time is the best company I have ever worked with and exceeded all expectations by 120%. Thank you Post Time!

To: Kevin & Staff

Thanks so much for my new fence. Everyone also agrees that you did great.

Thanks again and have a great summer.

Just a small note to say thank you for having sent us a great crew of guys (Jensyn, Brendan & Trevor) to install and cement our 6x6 posts. They were friendly, professional and extremely helpful. Your people assets are the key to your reputation and growth in the service industry and my wife and I noticed it immediately. Thank you again.

What a nice job you all did. Thanks

Occasionally in life you run into somebody that far exceeds you expectaions. Jack has been that guy. Not just his talents but his loyalty professionalism and attention to detail while doing it and a caring and charismatic way. Not just stop at that; everyone of the young men you have working for you is exceptional. Vitor, I'm sad to tell you, will not be in your employ for long. That kid is going places!

Thank you Card

Staff of Post Time,

Thank you a thousand times for the amazing fence you built us. We appreciate your professionalism and respect that you showed during the week you were here. Keep up the great work! Have already given your business as a referral!

Thanks for a job done with care and the utmost professionalism!

I am very pleased with the service we received. The crew showed up as expected; great quality installation; final price reflected that in the original quote; everyone I dealt with was very professional and personable. It was a pleasure doing business with your company. Five Stars. Much appreciated.

My compliments to you and your team. The professionalism and friendliness of your crew is absolutely tops!

Thank you so much for installing the fence. I really like it. It's way better. Anyhow, I just want to let you know your guys did a phenomenal job.