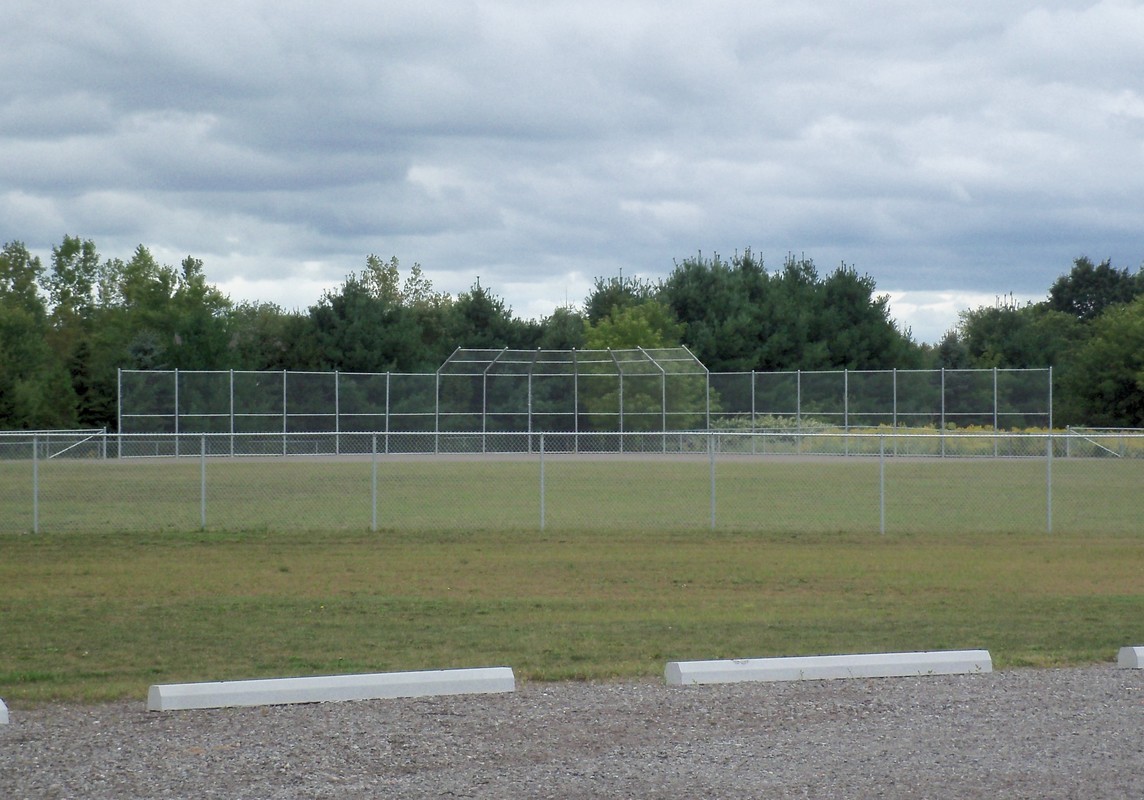 Baseball Diamonds
Post Time Services professionally installs baseball diamond fencing such as backstops, dugout enclosures, batting cages, bullpens, outfield and sideline fencing. When playing ball, the chainlink fence is often the only thing protecting the viewers from a ball. The commercial chainlink fence has the durability and strength to withstand the games and provides a high-quality product that requires very little maintenance.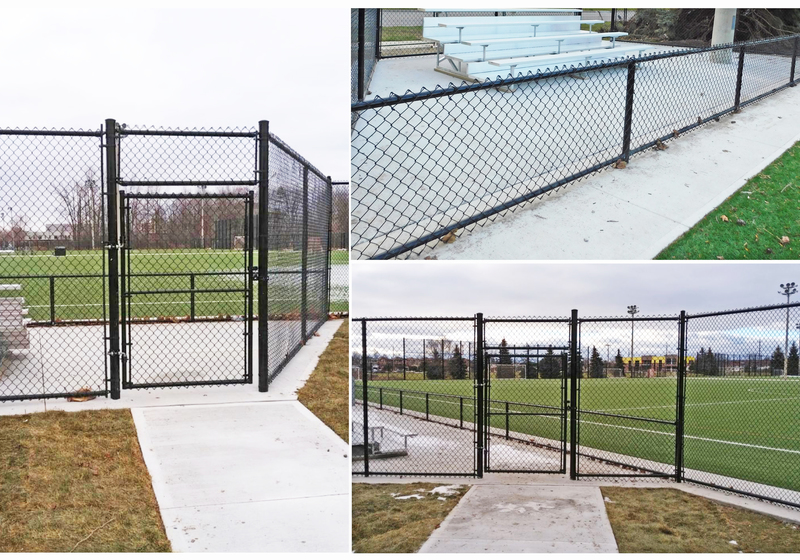 Thank you, great job! The guys were very professional.

My new decorative fence and everything listed on your estimate, has been completed and it looks awsome. Your two installers did a great job and I will recommend your services to everyone. Thank you for the fast service.

Thank you Post Time for my beautiful custom fencing. Kevin has taken the time to make our fencing needs work aesthetically and within our budget.

Happy customers, happy dogs!

This company is first class!

Occasionally in life you run into somebody that far exceeds you expectaions. Jack has been that guy. Not just his talents but his loyalty professionalism and attention to detail while doing it and a caring and charismatic way. Not just stop at that; everyone of the young men you have working for you is exceptional. Vitor, I'm sad to tell you, will not be in your employ for long. That kid is going places!

Jay. Thank you for your extra time spent on the poultry "fortress". It is being well used, and will be for years to come!

Thanks so much for the fence. It looks great. Your guys were awesome.

Thank you so much for the speedy service!! Jack did a fabulous job for us.

Post Time Services is the best in the biz!!

Hi Kevin & James. I just wanted to drop you a note, thanking you, Doug, and his crew for a great job. The fence looks good, and even my neighbour was complimenting the work. I will certainly mention you to others if they are looking for a fence.

I just wanted to apologize for not going out to see the boys yesterday. I didn't even get to see the horse barn until this morning. I want to tell you it looks absolutely BEAUTIFUL!!!! I'm thinking of taking one of the stalls for myself. I have called the building the "Tajmastall"! I hope the boys were not too upset but I knew they didn't need a babysitter or supervision of any kind. I was amazed at the amount of work they got done. WOW!!! Thanks for a beautiful job!