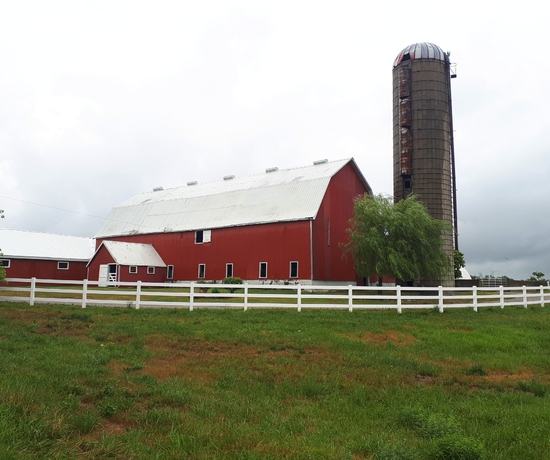 PVC Ranch
This farm has a few different aspects to it, the PVC ranch style fence, the electric fence, and a few gates as well. Instead of going with wood fencing, we decided on PVC which will not rot and will maintain in great condition for many years.
"A heartfelt thanks to Post Time for the fantastic fencing job completed this summer on the farm. From the planning stage with Kevin, to the set up with Doug and his crew, we are completely satisfied with the professional work well done. We are going to miss having Post Time around!"
Mark and Margaret

Another professional job done well by Doug & Crew! Happy with how it all worked out.

Fence looks great! Thanks for the quick installation, my dog is thrilled as well.

Hi Jason. We wanted to thank you for the great job you and your team did on our paddocks. We are very happy with the work you always do, and again another job well done.

Thank you.... my fence is beautiful!!!

Hi Kevin & James. I just wanted to drop you a note, thanking you, Doug, and his crew for a great job. The fence looks good, and even my neighbour was complimenting the work. I will certainly mention you to others if they are looking for a fence.

Just a quick note to say a huge thank you for coming so quickly, the work is impeccable (as usual) and I feel much safer now that this section has been raised. This is so appreciated. Thanks again and stay safe!

You know, I really appreciate this. It's nice to see that some companies out there still care about customer service and satisfaction. It's apparent you guys are no exception. Thank you!

Kevin and Jason, we love our new fence. You guys did a great job and TJ and Jeff were troupers for putting up with the rain and mud in Port Perry and making our fence look amazing. You came to us highly recommended and now we know why. Thanks!

Just wanted to let you know the guys did an excellent job on the fence and were amazing to work with. The guys did an amazing job. Jack and his crew were pro's and the final product exceeded my expectations! And they were able to complete close to 300' of fence in 4 days!