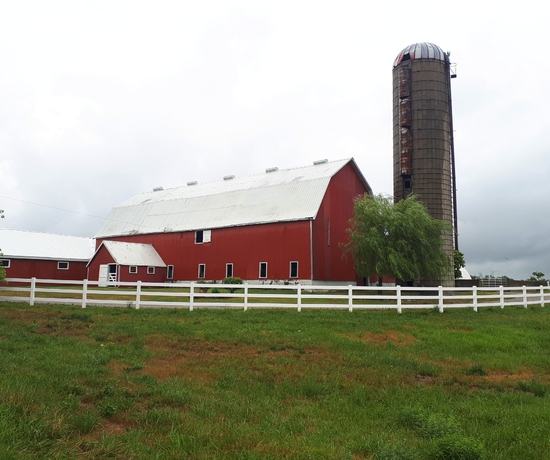 PVC Ranch
This farm has a few different aspects to it, the PVC ranch style fence, the electric fence, and a few gates as well. Instead of going with wood fencing, we decided on PVC which will not rot and will maintain in great condition for many years.
"A heartfelt thanks to Post Time for the fantastic fencing job completed this summer on the farm. From the planning stage with Kevin, to the set up with Doug and his crew, we are completely satisfied with the professional work well done. We are going to miss having Post Time around!"
Mark and Margaret

I just wanted to say what a great job the guys did on the installation! I am very pleased with the outcome.

The fence looks great. We are very pleased with the work. Thank you for a job well done.

Thank you, Jack and Dave were great!

Professionalism, efficient service and attention to detail! Thank you for doing an astounding job!

Thank you once again for all your help and also I would like to thank the fence installer Dave... he was great and did a very good job an was very satisfied with the work.

Hi James & Kevin. Its BEAUTIFUL! Jack & Quintin did a wonderful job. Everyone stops to admire it. Thanks again.

I love the fencing; you did a great job.

Thanks again.

Thanks so much for the fence. It looks great. Your guys were awesome.

Thanks for the great fencing job.

The fence looks amazing! It completely goes with the house. Great job.