Delivery - Hay & Shavings
Post Time Services offers reliable delivery of quality bagged shavings, straw bales, chopped straw bags, wood pellets bagged, and small square hay bales to the Fort Erie Race Track, Mohawk Race Track and Flamboro Race Track. We also deliver to Horse Farms and Equestrian Centres in Southern Ontario. Post Time Services has a retail store and showroom located on 2 acres in Wellandport. For product information and pricing contact Pete by phone or text at 905.658.7825 or email Post@PostTimeServices.Com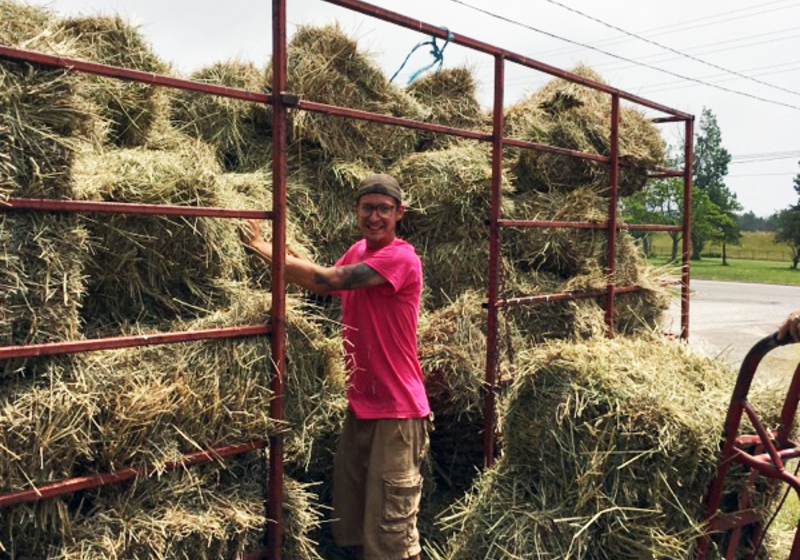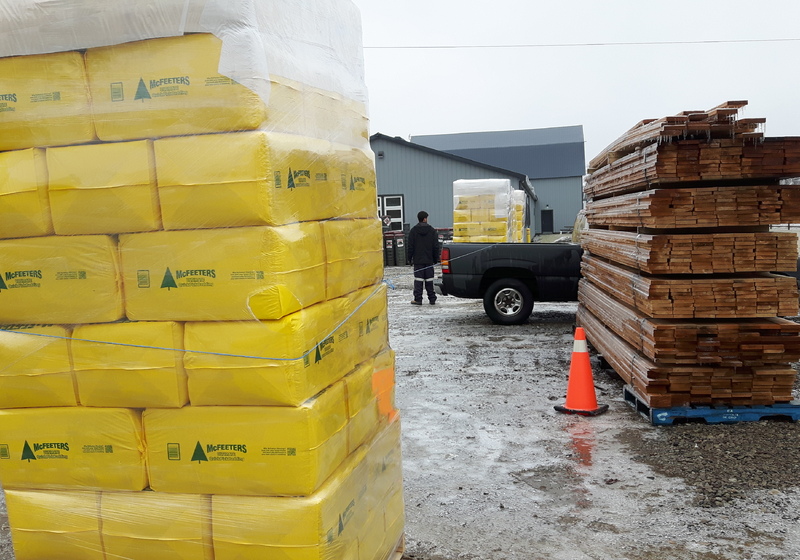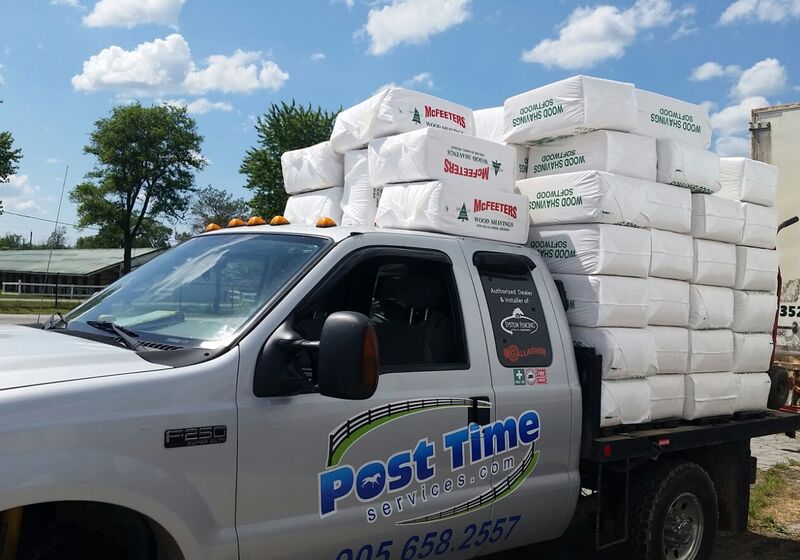 Thank you for completing our fence. The hard work is very much appreciated and it shows in the quality of workmanship.

Your team finished today, absolutely perfect thank you.
I hear you do decks, I would love to have someone come by for a quote.

Thank you very much. It was professional all way round.

I wanted to say thank you. You're crew are always great and Brendon was our primary contact and he was a real pleasure. So kind and personable. I would 100% recommend your services, and actually already have!

Kevin, your guys must be exhausted today. They worked hard yesterday and we thank you for that! It was a big job, dirty, cold, miserable and they kept at it. Everything looks great. Thank you.

Hi Kevin. Your worker is here this morning and doing a great job! I wanted to let you know how professional he is. Sometimes you don't get to hear good comments about employees so I wanted to drop you a line about him. I will definitely share word of mouth about your business with my horse club buddies! Thanks!

Very impressed with service, installation, customer support, and the installation was done within the time indicated. Great job on the fence. Almost a year now, no issues, good quality, solid construction and very beautiful. So glad for their business!

Thanks so much! Will be telling everyone to use you guys!

Thanks James. You and your guys did a great job all around. Very impressed.

Kevin, we are extremely proud of the work you've complete for us. Your team was nothing but friendly, efficient, professional and meticulous. We've had people stop in their cars to compliment the look and also ask who did the work. We've recommended you highly. The men who came were not only organized and clean, but also kind & caring toward myself & children. We are very pleased with this job.