Delivery - Hay & Shavings
Post Time Services offers reliable delivery of quality bagged shavings, straw bales, chopped straw bags, wood pellets bagged, and small square hay bales to the Fort Erie Race Track, Mohawk Race Track and Flamboro Race Track. We also deliver to Horse Farms and Equestrian Centres in Southern Ontario. Post Time Services has a retail store and showroom located on 2 acres in Wellandport. For product information and pricing contact Pete by phone or text at 905.658.7825 or email Post@PostTimeServices.Com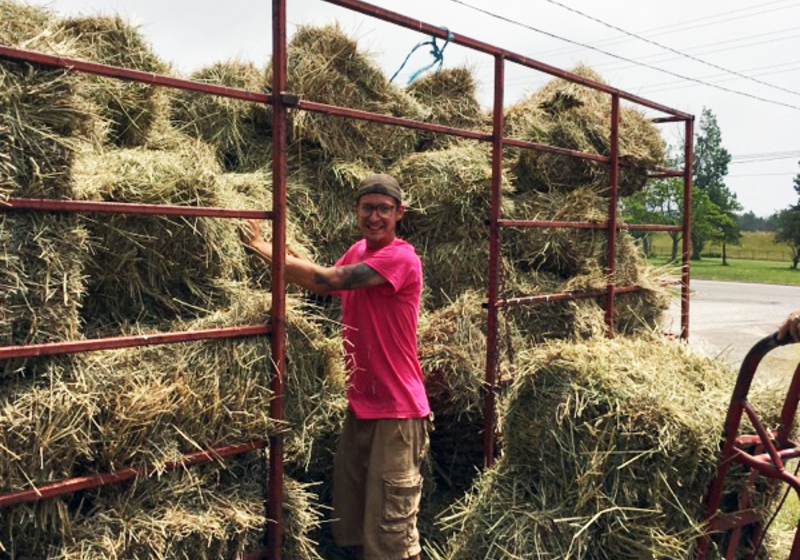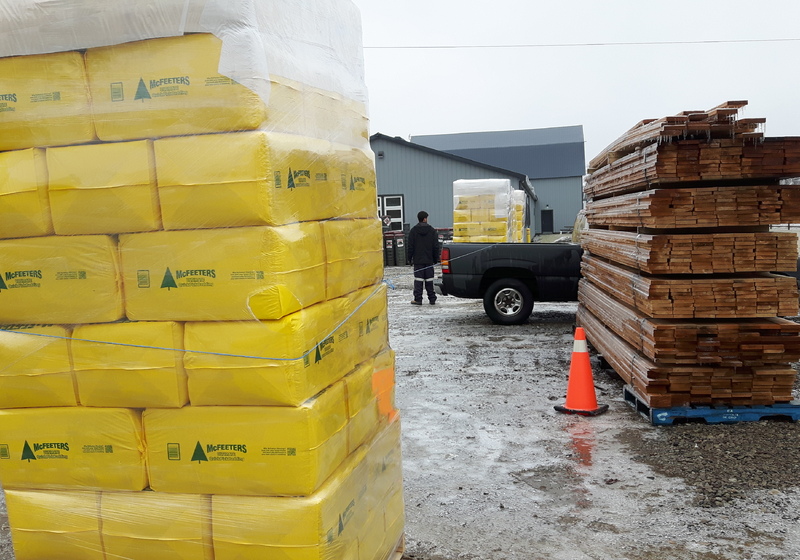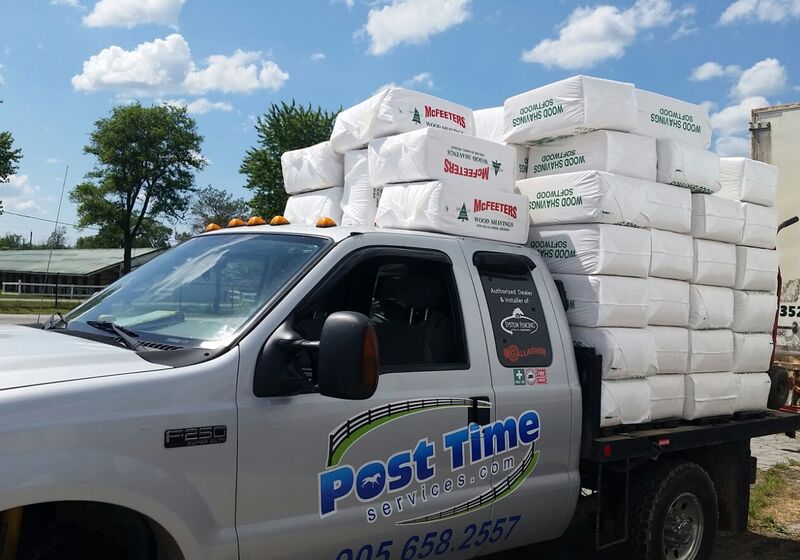 Good Morning Kevin - Thank you for your prompt response. Thanks for thinking ahead – love people who are proactive. Guys did a fantastic job with the fence – it looks great. Thank you for a great job!

Would you please pass along how delighted we are with the gate but more than that, how much we appreciated the helpfulness and "good nature" of David both before the installation and during the job. He was such a pleasure to work with.

Thanks to all.

The guys were great, very nice men. We were going to do the fence ourselves, then threw our hands up and decided some things are just worth paying someone else to do. We are so excited to have them out there! You have been really great at breaking the job down into parcels that I can afford and still work from your end. You guys are always my first call whenever we go to do stuff around here. As you are the only guys I recommend when anyone asks for a recommendation.

I LOVE the fence and the guys were GREAT!!!

Kalvin and Drew just finished my fence. It's absolutely beautiful. Phenomenal.

Hello James. I wanted to THANK YOU VERY MUCH for making possible every apsect of this project. How quickly you slotted us in, the speed with which the work was completed, not to mention the fence itself, we couldn't be more pleased! The two fellas who toiled in the heat putting it all together, did you hand pick the best guys to send to us? They are truly STARS! (Honestly!) The fence gives the exact effect which I envisioned, and blends with the pond and shrubs-to-be-planted to create a serene feel. The presence of the fence is very subtle, which is exactly what I was aiming for. Once again, a big thank you to you and your staff for the work on this project. you can be assured of a first-class reference from us.

Thank you again for all your wonderful assistance; It's a rarity and a pleasure. Look forward to working with you again in the future.

Hi Kevin. I'd like to thank you for all your great information during our phone conversation and emails. I have called several other places and not once did I get a live person on the phone until I talked to you. Your customer service is excellent!!! Thanks so much

Kevin, thank you very much for replacing the post. You have a couple of great guys working for you.

Many thanks to the team at Post Time Services. The removal of our old chainlink fence and installation of a privacy fence was completed with minimal disruption to our property and we couldn't be happier with the final results. The crew that completed the installation were very friendly and professional. They always took care to ensure the site was cleaned up at the end of each day which was very much appreciated. The new fence looks AWESOME and we will be enjoying the privacy it provides for many years to come!

Thanks again to everyone at Post Time Services!