Delivery - Hay & Shavings
Post Time Services offers reliable delivery of quality bagged shavings, straw bales, chopped straw bags, wood pellets bagged, and small square hay bales to the Fort Erie Race Track, Mohawk Race Track and Flamboro Race Track. We also deliver to Horse Farms and Equestrian Centres in Southern Ontario. Post Time Services has a retail store and showroom located on 2 acres in Wellandport. For product information and pricing contact Pete by phone or text at 905.658.7825 or email Post@PostTimeServices.Com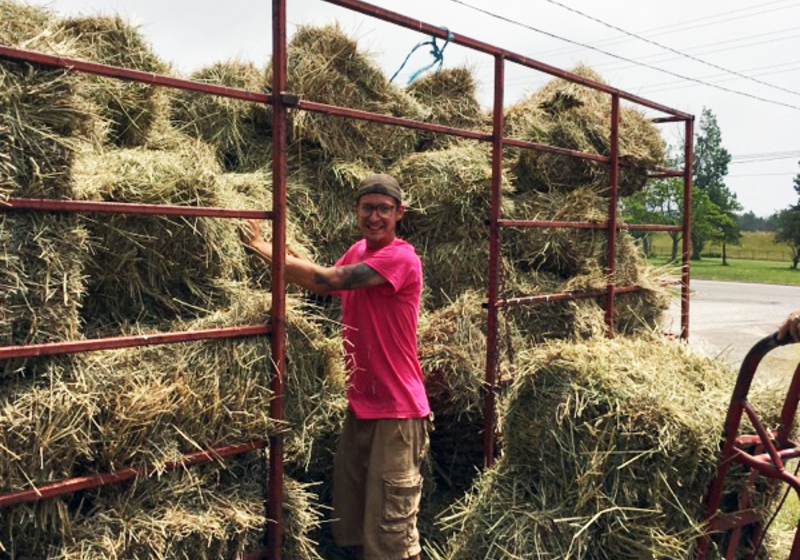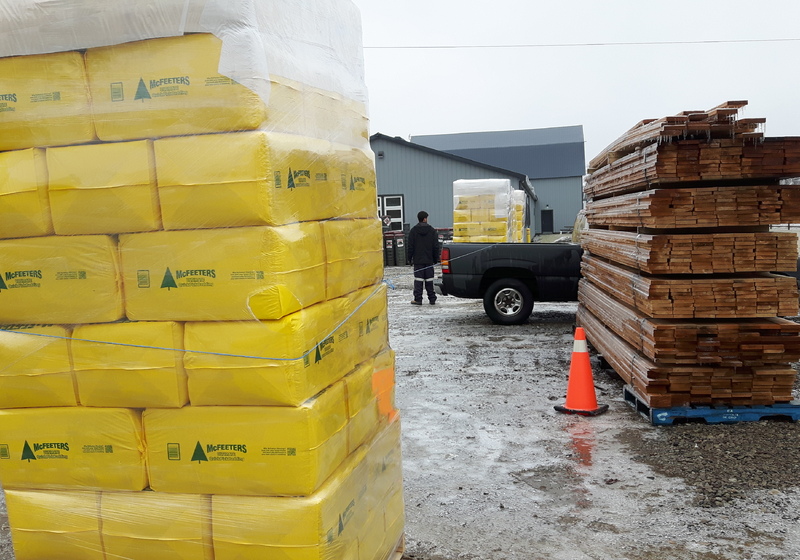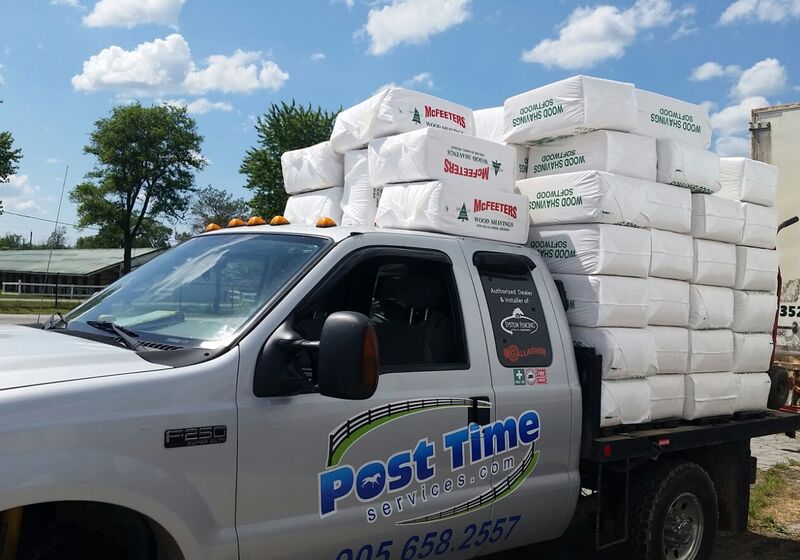 Great job on my fence. I will recommend your services and staff. Very fast, polite & clean. Thank you.

Very impressed with service, installation, customer support, and the installation was done within the time indicated. Great job on the fence. Almost a year now, no issues, good quality, solid construction and very beautiful. So glad for their business!

Thank you for sending the guys to install the fence on Park St. It looks beautiful and durable and I'm so happy. The two men were very polite and respectable while working on site. I'm hoping to use your services again for more projects.

Nice Fence. Love it. Good job.

Thanks James. You and your guys did a great job all around. Very impressed.

Thanks for your quick response today Kevin. I will sure tell anyone who needs fencing to give you a call as I really appreciate your service.

The fence that your company installed at 60 Horseshoe Bay Rd has elicited many compliments from our neighbours.

Thank you so much Kevin, horses are out and feeling happy. :)

James: Thank you very much for the quickness in augering & setting the fence posts. The two young men that did the work were very hard working & very professional.

David did a great job and was very polite and professional to deal with.

Thanks so much for getting the fence done so quickly. We are so happy with the work. Your guys are awesome.