Delivery - Hay & Shavings
Post Time Services offers reliable delivery of quality bagged shavings, straw bales, chopped straw bags, wood pellets bagged, and small square hay bales to the Fort Erie Race Track, Mohawk Race Track and Flamboro Race Track. We also deliver to Horse Farms and Equestrian Centres in Southern Ontario. Post Time Services has a retail store and showroom located on 2 acres in Wellandport. For product information and pricing contact Pete by phone or text at 905.658.7825 or email Post@PostTimeServices.Com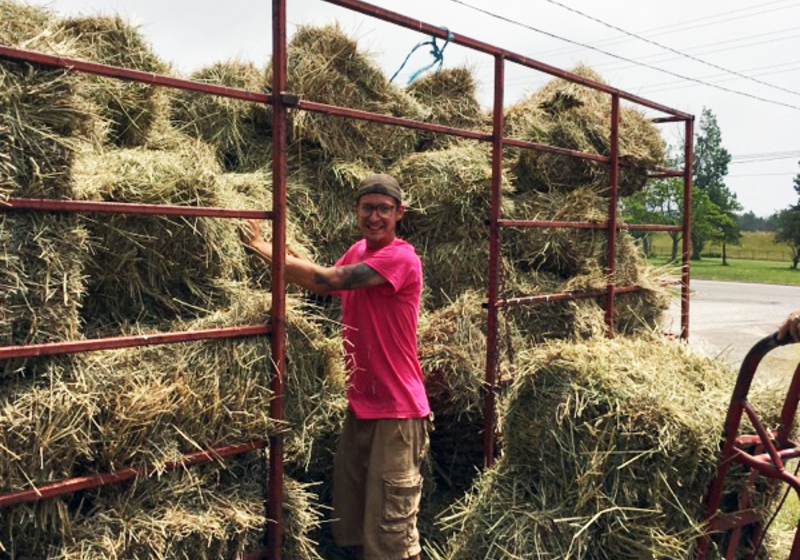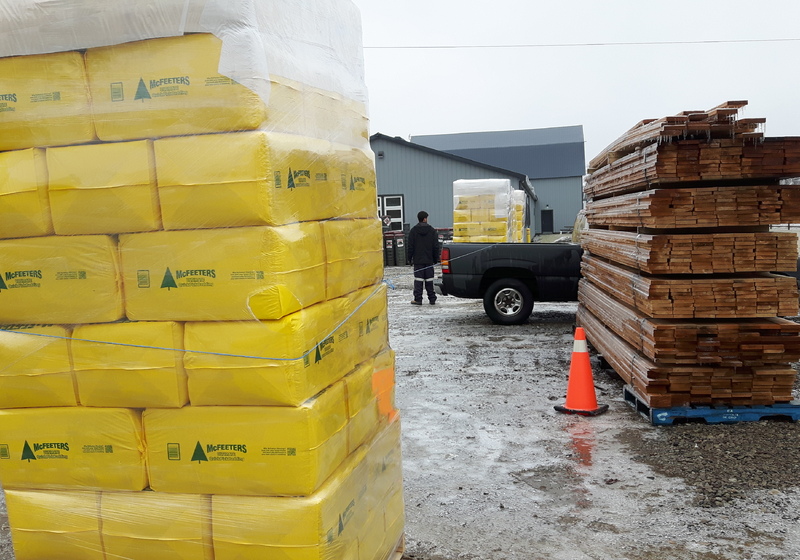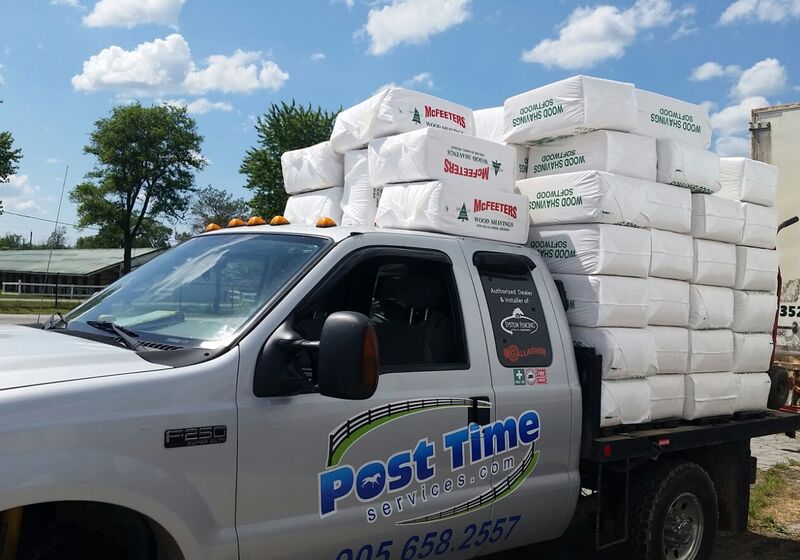 Wow, the last section and the gates are beautiful. We are really pleased with all your work. Thanks so much.

Hi Jason and crew,

I just wanted to let you know how much I love the fence. You and your team did a great job. Both fences look wonderful. What a difference it has made to my backyard. Thank you again.

Take care

Kevin, just Wow! 5 Star Plus! We cannot say enough about the service and professionalism of Post Time Services. From the moment we requested a quote everything just moved forward seamlessly.

The fence looks AMAZING and was done in record time. We are so happy with everything and would not hesitate to recommend Post Time Services to everyone. We have to say a big thank you to the crew Jack, Greg, Shawn, Drew, Jensyn, Doug, and Paul. Especially Jack who did some magic around our shed and had some better ideas for us. Also a big thank you to James who popped by each time we had question in the planning and estimation stage.

Thank you Post Time Services.

Thank you very much for the excellent work done by Jack and the team, and for the prompt and courteous call from James. We really appreciate it.

We would like to thank you and your staff for the beautiful fence you constructed; we are so happy with the fence! Not only is it functional, but it is aesthetically pleasing to look at and enhances our property. Thank you.

Thank you very much. It was professional all way round.

Thank you so much for the speedy service!! Jack did a fabulous job for us.

Post Time Services is the best in the biz!!

Hi Kevin. I'd like to thank you for all your great information during our phone conversation and emails. I have called several other places and not once did I get a live person on the phone until I talked to you. Your customer service is excellent!!! Thanks so much

Thanks for the quick service your guys Justin and Jordan were very professional and job looks great.

Big day at Rumar Farm. Post and wire going in on the new pear rows. Thanks to @posttimeservices for the good work.